Cygnet – the bespoke luxury commuter car.
Aston Martin Cignet, the bespoke tailor-fit car for the city, has generated a high level of interest, with over seventy-five percent of customers being new to the Aston Martin brand. Cygnet has the same Aston Martin philosophy and exceptional quality – Just smaller.
The Cygnet represents a creative, environmentally conscious solution, being small, yet with presence – and highly fuel efficient.
From paint to leather trim and detailing, Cignet uses in its production meticulous detailing and craftsmanship. See the little Cignet in action in its natural environment, the city. Watch the video filmed in Hong Kong or have the chance to configure you very own Cygnet.

Aston Martin supported the last London Design Festival VIP Programme with an exclusive fleet of chauffeured four-door Rapide sports cars and Tailor-Fit Cygnet city cars. Guests were driven, cosseted in trademark Aston Martin luxury to a specially curated series of Festival highlight events each providing an insight into the world of design in London in 2011.
On 19 January 2012 Aston Martin have conquered Luxembourg, the last open territory for the brand in the Central Europe.
"Our brand is very popular here [Luxembourg], we have a big customer and enthusiast base. Therefore this market will play an important role for us in Europe where we plan to grow further. We are happy to have the Arnold Kontz Group onboard whom we know will enthusiastically represent our brand and support the full market potential her," said Dr. Ulrich Bez, Aston Martin Chief Executive, at the opening event held in Luxembourg.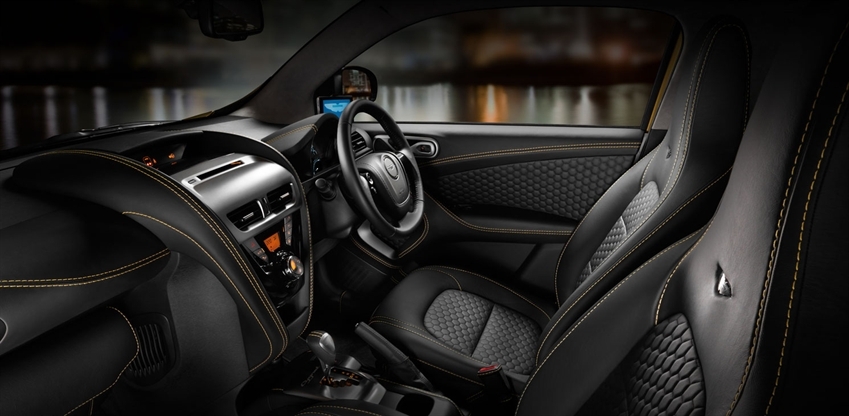 With many Aston Martins already in circulation within the Luxembourg market and a continued climb in numbers of registrations, the new dealership allows Aston Martin to meet the demands of both existing and new owners directly by providing for every possible need from sales to service in a fully fledged facility.
The new Aston Martin dealership for Luxembourg is situated in 128 Route de Thionville, in close proximity of cultural attractions, the inner shopping zone, and the wealthy financial centre of the capital.
Aston Martin Luxembourg kick-starts the continued expansion plan for Aston Martin in Europe in 2012, with further announcements soon in Italy and Austria as well as additional regions further afield.