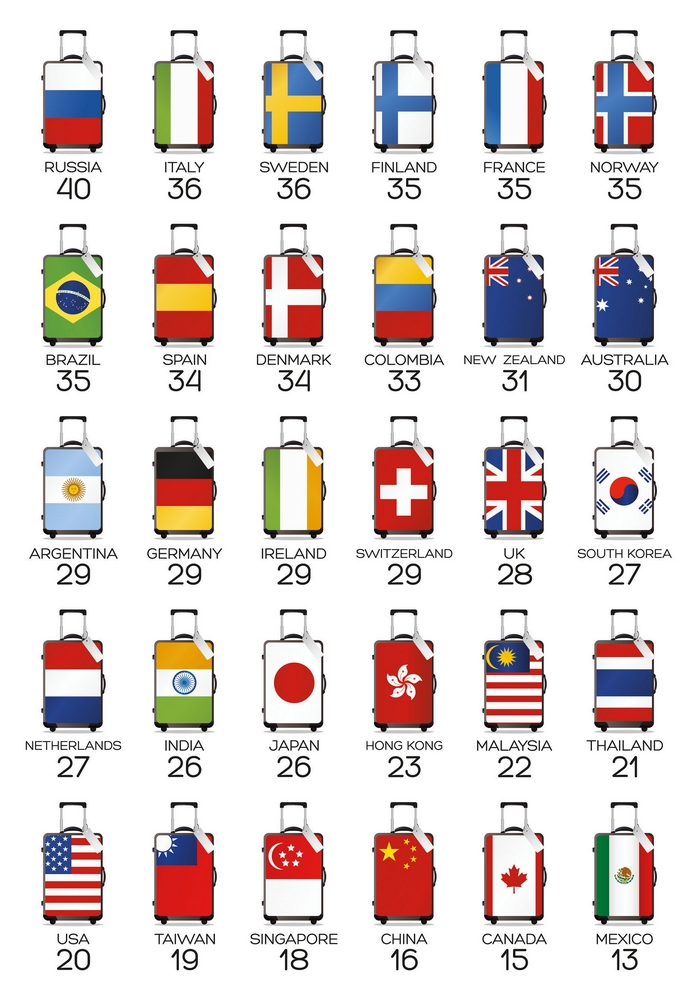 What countries have the most amount of allotted vacation time? Recent findings released by Hotels.com, one of the leading online accommodation booking brand, revealed a huge disparity in paid and public holiday entitlements across the globe. Of the 30 nations surveyed, Hotels.com determined the global average of annual leave and public entitlement to be 28 days.
Russia topped the list with 40 total days of holiday and leave, followed by Italy and Sweden in a tie for second, each with a total of 36 days. In contrast, Canada and Mexico both receive the lowest amount of holiday allowance, with workers only receiving 15 and 13 days respectively.
On average, most Americans receive ten days of paid time off and enjoy an additional ten national holidays, such as Memorial Day, Fourth of July, and Labor Day.
"Vacation time enables workers to strengthen their connections to friends, family, and interests outside of the office. It is essential to help them hit reset on creativity and productivity within the workplace," said Taylor L. Cole , APR, travel expert for Hotels.com.