The Moleskine notebook gets curiouser and curiouser.Tumble down the rabbit hole in Rogier Wieland's surreal trompe l'oeil video.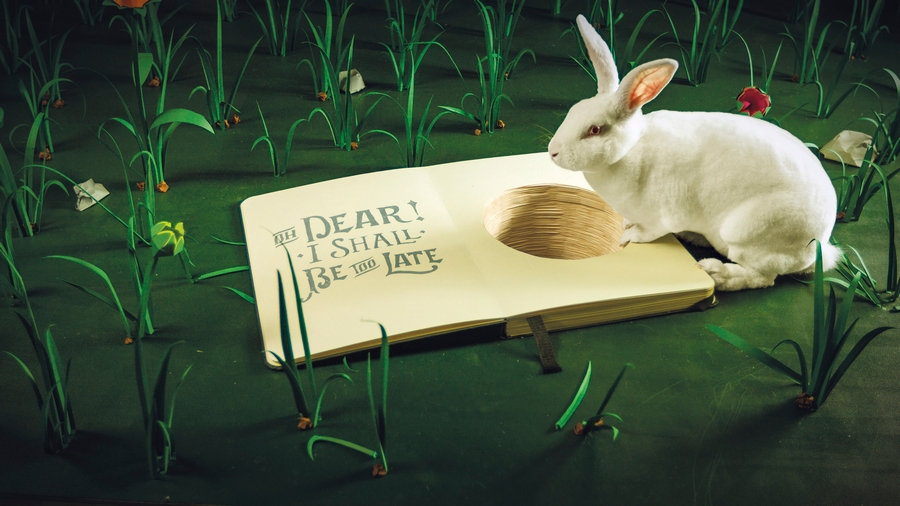 Curiosity can take you on some truly extraordinary journeys. The maker of the iconic notebook Moleskine tumbles down the rabbit hole and into Lewis Carroll's literary classic, Alice's Adventures in Wonderland. Dutch Director and papercut artist Rogier Wieland imagines for Moleskine a world made of paper where the real and the imagined collide. This is the second collaboration of Moleskine with Rogier Wieland. In 2012, he imagined an incredible stop-motion animation for Moleskine's Planners collection.
Wieland and his team used a whole host of video-making techniques to create the optical illusions, surreal scenes and trompe l'oeil effects you can see in the 60- second clip. In the story, Alice embarks on an extraordinary journey sparked by her own curiosity. Taking its cue from this leap of faith, Moleskine wants others to imagine where they could go with only their thoughts and their notebook as company.
The new Moleskine Alice's Adventures in Wonderland Limited Edition collection pays homage to Lewis Carroll's masterpiece through an imaginative redesign of the original black rectangle with rounded corners, elastic closure and ribbon bookmark. Working closely with The British Library, Moleskine has reproduced original illustrations by John Tenniel on the notebook covers, while a page of Carroll's original handwritten manuscript has been reproduced on the flyleaves.