Anniversary Cognac: Ultra-Limited The Hennessy 250 Collector Blend.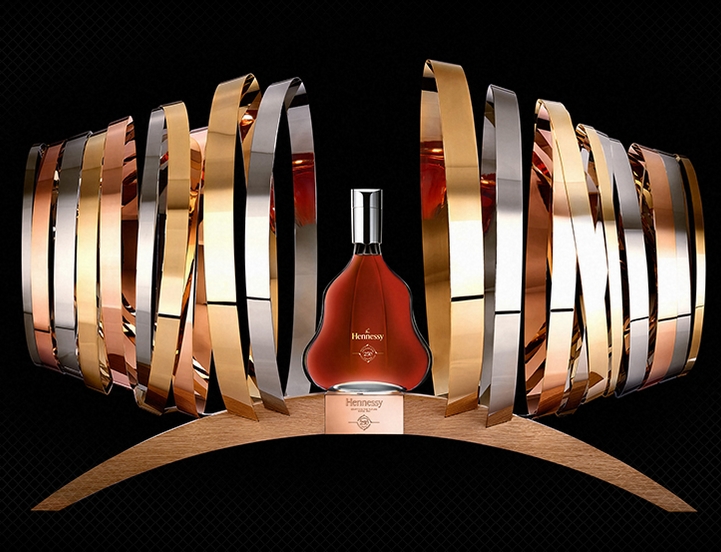 Cognac house Hennessy celebrates two and a half centuries with the release of an ultra-rare Cognac, Hennessy 250 Collector Blend. The distinctive Cognac is the product of of seven generations of Master Blenders from the Fillioux family.
Each limited edition bottle (1-liter, $600) is enclosed in a specially designed gift box with a graphic silver map on a copper metallic surface.
"The Hennessy 250 Collector Blend is a tribute from the present Master Blender Yann Fillioux to his predecessors and marks a crowning achievement of his illustrious 50-year career," said Rodney Williams, Senior Vice President, Hennessy, Moet Hennessy USA.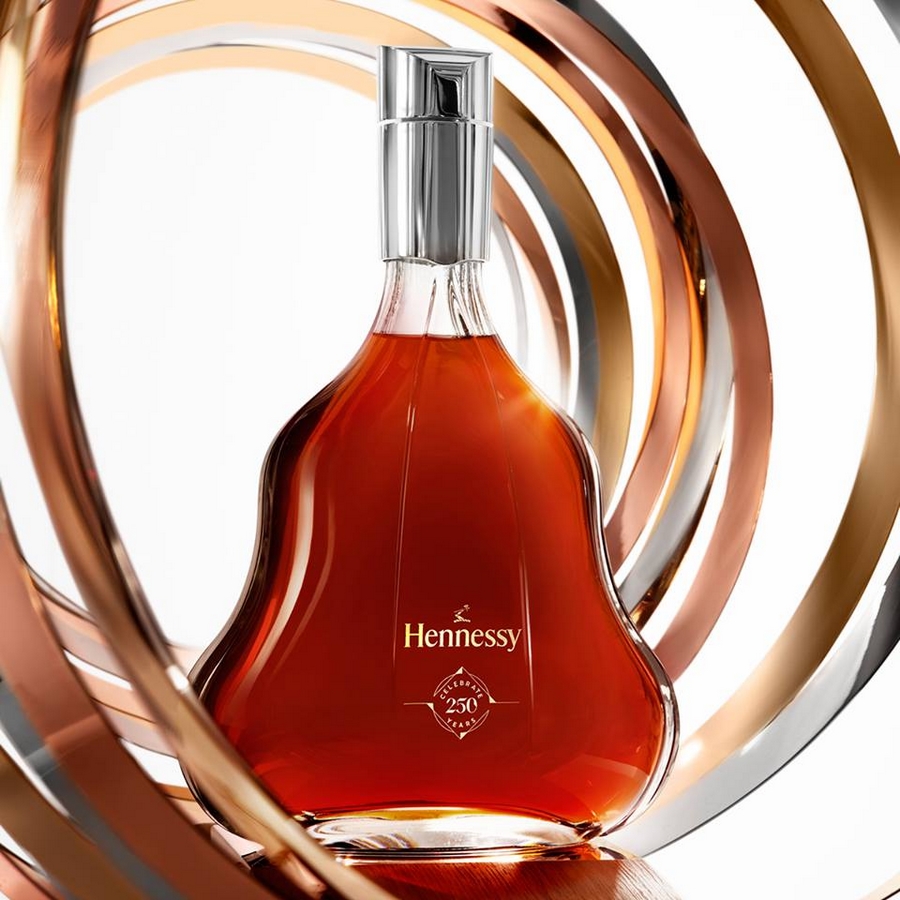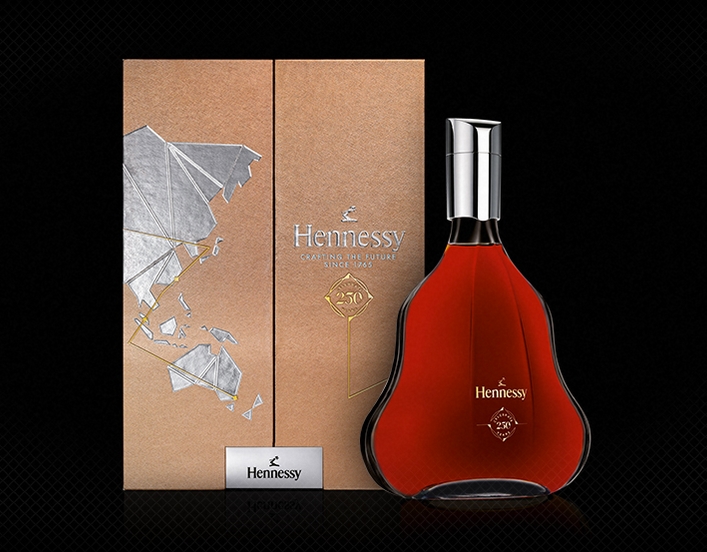 The ultra-rare anniversary cognac is a blend of eaux-de-vie selected "to achieve a harmony between power, vivacity, and elegance". Yann and Hennessy's Comite de Degustation (Tasting Committee) drew from the full Maison Hennessy Reserve to hand select eaux-de-vie with subtle nuances, most notably those that exhibit the lightest wood influence.
"The Hennessy 250 Collector Blend is my way of transmitting heritage to future generations," said Yann Fillioux. "Blending the very best eaux-de-vie in the Hennessy Reserve to make a Cognac that is absolute happiness, and the inspiration is simple: beautiful, elegant, subtle; all wonderful characteristics for a Cognac to possess."
The blend completed its maturation by resting for five years, longer than any other Hennessy expression, in 250 specially crafted barrels of 250 liters each, stored at ground level near the banks of the river Charente in Cognac, France. As a result, says Hennessy, the rich and expressive aromas are lively and spicy, with notes of bitter orange, fresh nutmeg, licorice, dried peppermint and saffron that unfold with spicy complexity and bold flavor.