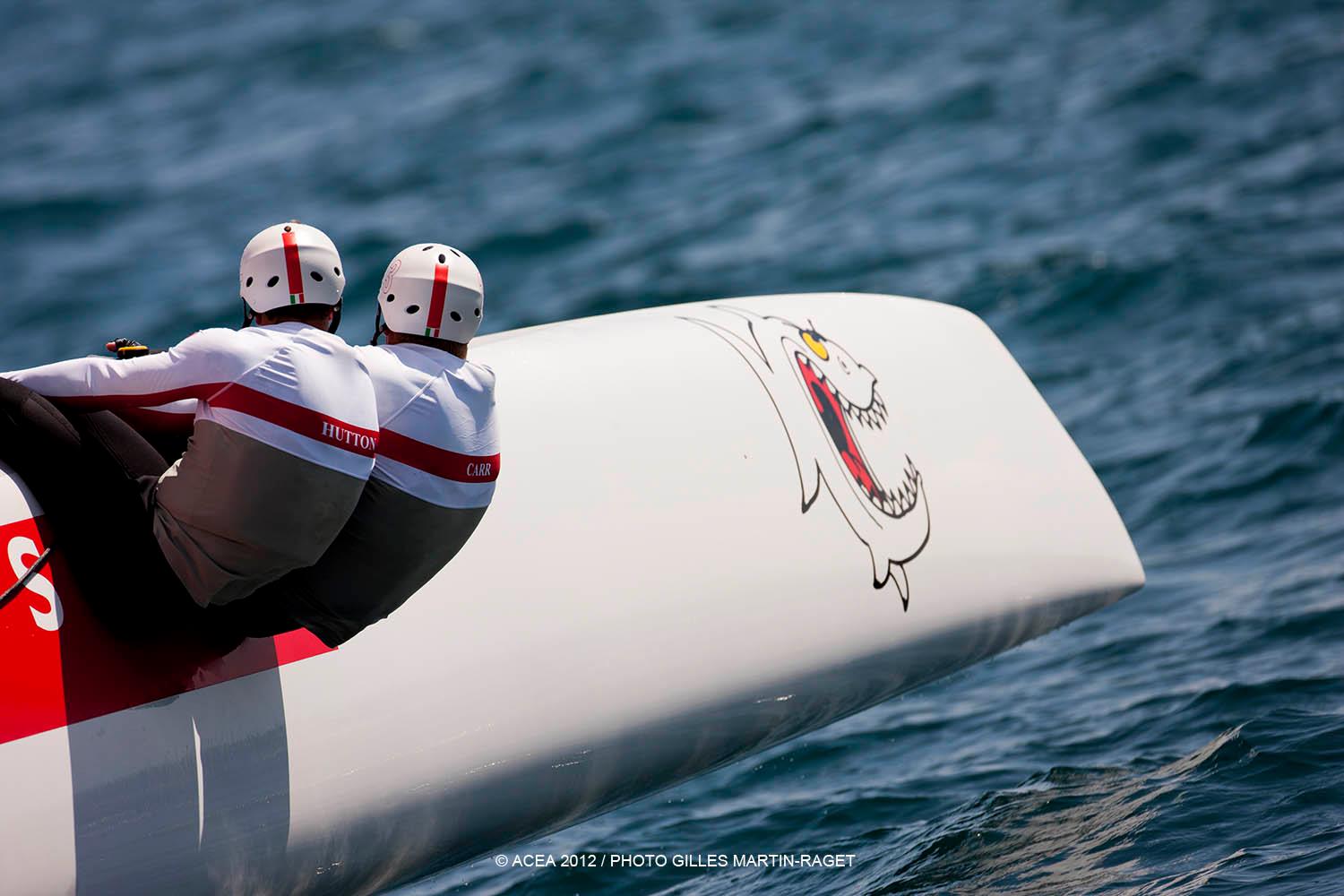 Moët & Chandon announced its partnership as the official champagne of the 34th America's Cup. The 34th America's Cup is a dynamic and world-class international sailing competition that challenges the best sailors in the world in both match and fleet racing skills.
During the entire summer of 2013, San Francisco Bay will be home to the 34th America's Cup events. At 161 years old, the America's Cup is the hardest title in sport to claim, with only four countries ever having been successful in winning the Cup. San Francisco will shine on the world stage, with the 34th America's Cup being the only major international sporting event to be hosted in 2013. A thrilling spectacle with a rich tradition, the 34th America's Cup features the best sailors on the world's fastest boats, and consists of three main stages – the America's Cup World Series, now currently underway in Naples, Italy; the Louis Vuitton Cup (July 4 – September 1, 2013); and the America's Cup Match (September 7-22, 2013).
"Moët & Chandon has been associated with the America's Cup for nearly 25 years. This year, as the official champagne, we raise a glass to this most prestigious event in the world's grandest setting: the iconic San Francisco Bay," said Stephane Baschiera, President & CEO of Moët & Chandon. "The America's Cup is the epitome of stylish achievement and the thrilling pursuit of victory. In combination with our longtime involvement in glamorous sailing, tennis and cinema events around the world, the America's Cup is a perfect reflection of Moët & Chandon's own spirit of success."
"As we celebrate a new era for the America's Cup, we are extremely pleased to announce our continued partnership with Moët & Chandon," said Iain Murray, America's Cup Regatta Director..
"The America's Cup builds upon an acclaimed history of innovation so we're proud to have a partner like Moët & Chandon who has helped us recognize these successes of our history, as well as those of our future."
Watch the dedicated YouTube chanel:
www.youtube.com/americascup