Premium brand vodka Grey Goose commissioned New York-based portrait painter Kehinde Wiley to create a series of custom portraits honoring today's "modern kings" who have charted extraordinary paths to achievement.
The exciting finale of a unique collaboration between Grey Goose Le Melon flavored vodka and renowned artist Kehinde Wiley will culminate in a series of events during Miami's popular art fair next month. For the first time, the "Modern Kings of Culture" portraits depicting Spike Lee, Swizz Beatz and Carmelo Anthony will be publicly displayed before being auctioned off for charity in collaboration with Sotheby's. Fans of Grey Goose vodka, Wiley and the 'modern kings' will have the chance to view the works and bid in advance online at Paddle8 before the official charity auction event on December 4.
"I was interested in rethinking the way that kings are being made, and Grey Goose Le Melon plays to the strengths of history," said Kehinde Wiley. "With this program we are celebrating contemporary royals – Spike Lee, one of America's most celebrated visual thinkers; Swizz Beatz, an important cultural leader in American music, and Carmelo Anthony, a sports leader that the world recognizes. These men are flying beyond by understanding that the world in front of you doesn't have to be the only one."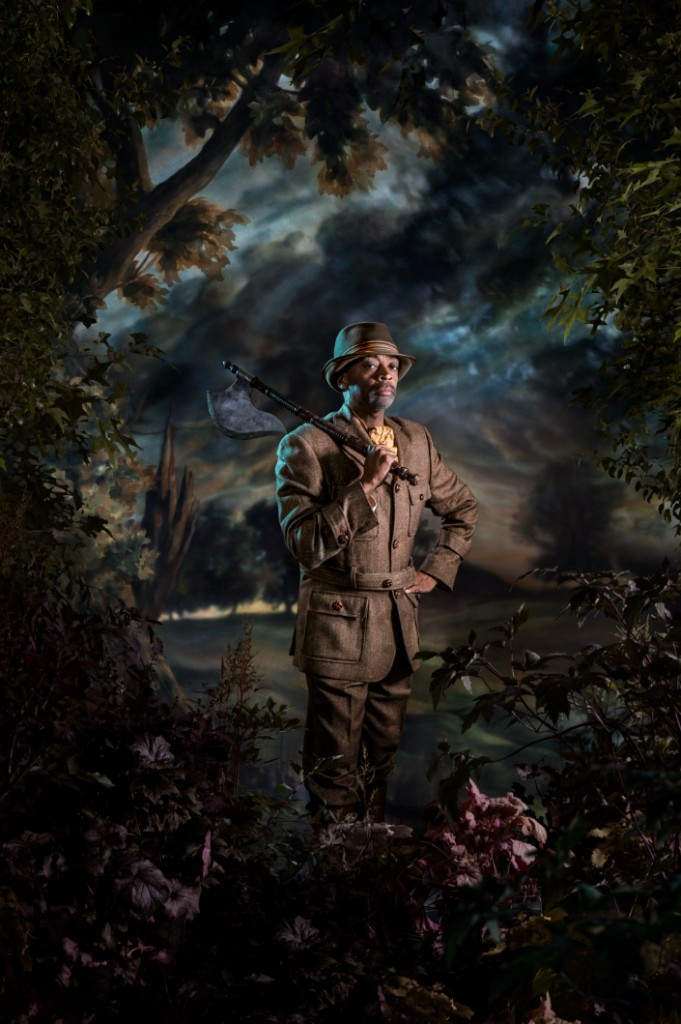 "Much like our Maître de Chai, Francois Thibault, Kehinde has an exceptional ability to create something distinctive and wildly relevant, while going against the grain and challenging what is both expected and accepted by the world around him," said Lyle Tick, VP Managing Director, Grey Goose vodka.
To commemorate this collaboration, Grey Goose  will auction these original Kehinde Wiley works in conjunction with the world famous auction house Sotheby's at the finale celebration during Miami's popular art fair next month. A line-up of targeted pre-sale bidding and viewing activations have been put in place with the ultimate goal of raising significant funds for the "kings" charities, which include The Spike Lee/NYU Graduate Film Production Fund, The Carmelo Anthony Foundation and the Bronx Charter School For The Arts. The Brooklyn Museum in New York will also be a beneficiary; GREY GOOSE will support Kehinde Wiley: A New Republic, a major exhibition at the Brooklyn Museum, February 20 through May 24, 2015.