Caroline de Maigret is Lancome's new Parisian muse.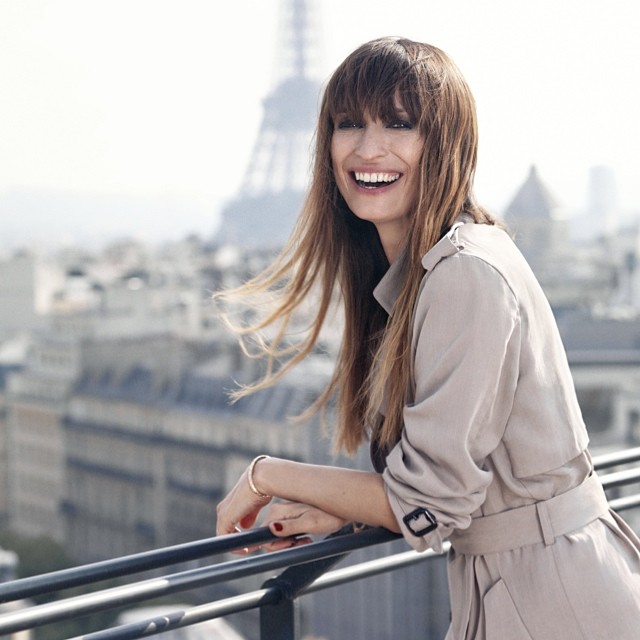 Model and music producer Caroline de Maigret, a creative figure of many talents, is the latest face to represent Lancôme. De Maigret joins a group of Lancôme brand ambassadors that includes Lupita Nyong'o, Penelope Cruz, Julia Roberts, and Emma Watson.
Lancôme x De Maigret collaboration is planned in several steps and starts in September by accompanying Caroline de Maigret as she travels all over the world for her book release. First published in the United States, How to Be Parisian Wherever You Are: Love, Style, and Bad Habits (Doubleday, September 2, 2014), is a book by "Parisiennes". It is a humorous book of attitudes and tips, at once pertinent and impertinent, for all women who want to understand what makes French women so unique and irresistible.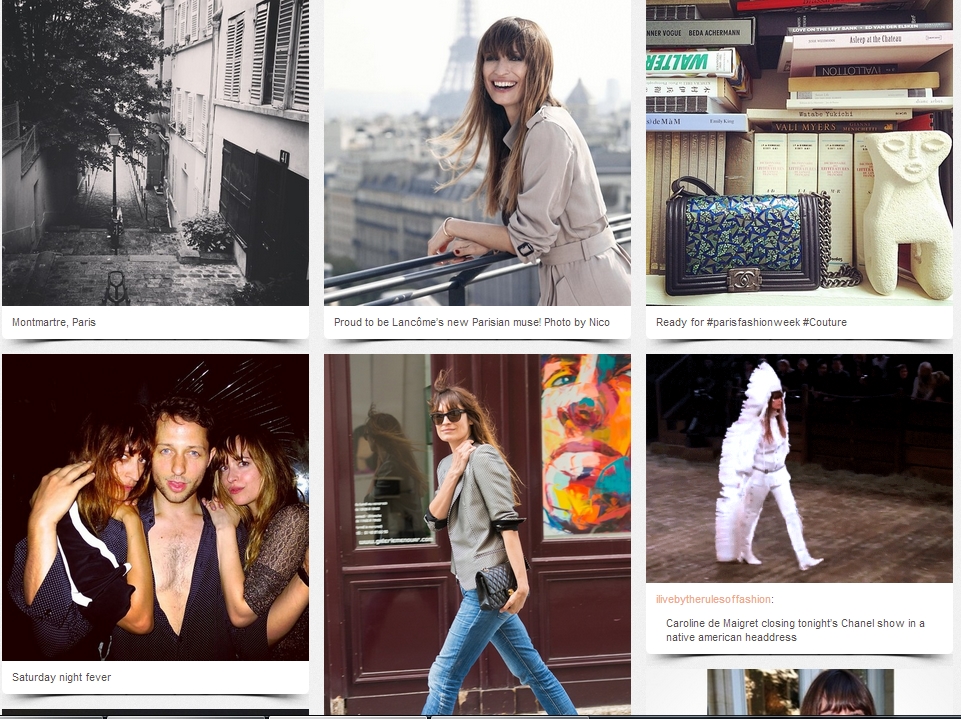 "I am delighted by this collaboration, which is unlike any other and which truly reflects Lancôme," said de Maigret. "It's the beginning of a lovely adventure with this brand that I love so much. A brand that offers a different vision of femininity: one that is free, intelligent and that touches both the heart and mind."
Francoise Lehmann, General Manager of Lancome International, added: "Our relationship with Caroline de Maigret inaugurates a new way of working with women who inspire us by placing them at the centre of our activity. Caroline has this very French form of curiosity and creativity that can be applied with an open mind to extremely varied fields, from art to music, from beauty to fashion. This is a way to revisit every subject, even the most serious, in a light-hearted, enjoyable manner and offer a completely new and surprising vision. It's also a way to consider life as an inexhaustible source of happiness."
According to Lancome, Caroline de Maigret is one of the most fascinating examples of the Parisian woman. This is due to her style, of course, which is regularly reported in detail after a concert or runway show: an ultra-chic casualness that elevates careful nonchalance to the ultimate form of sophistication. It is also due to everything about her and especially the fact that she is the granddaughter of a minister who himself is a descendent of a Polish king and a French empress. She is therefore aristocratic, but free, with an eclectic taste that perfectly and effortlessly reconciles an edgy rock feel and good manners. She is so many things: the muse of designers whom she inspires before walking the runway for them, because she gives life to their creations (attitude is an art mastered by Parisians…); the companion and associate of musician Yarol Poupaud with whom she created Bonus Tracks Records and Yarock Productions; the favorite subject of the most renowned photographers of the last two decades; a woman from the fashion world, but one who prefers style in its every form to fashion itself; a strong woman, above all, with great intellectual curiosity and an exceptional grasp of people and things.