Nokia Launching At Least One High-End Phone At MWC Barcelona Show This Month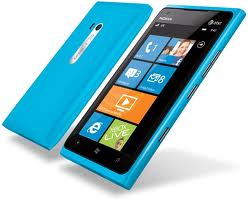 Nokia is expected to unveil a new, high-end phone like its Lumia 900 at the upcoming Mobile World Congress trade show, says Forbes quoting an industry source. The MWC show, the mobile industry's largest annual conference, is scheduled to run in Barcelona from Feb. 27 to March 1.
Tech blogs have been buzzing for awhile over the kinds of news Nokia might have at MWC. One prevalent rumor concerned a high-end, speedy HSPA+ smartphone called the Lumia 910. As the name suggests, the 910 was believed to be the European version of the U.S. Lumia 900 with some upgrades, such as a 12-megapixel camera. Nokia recently debunked that rumor, with a representative alleging the 910 doesn't exist.