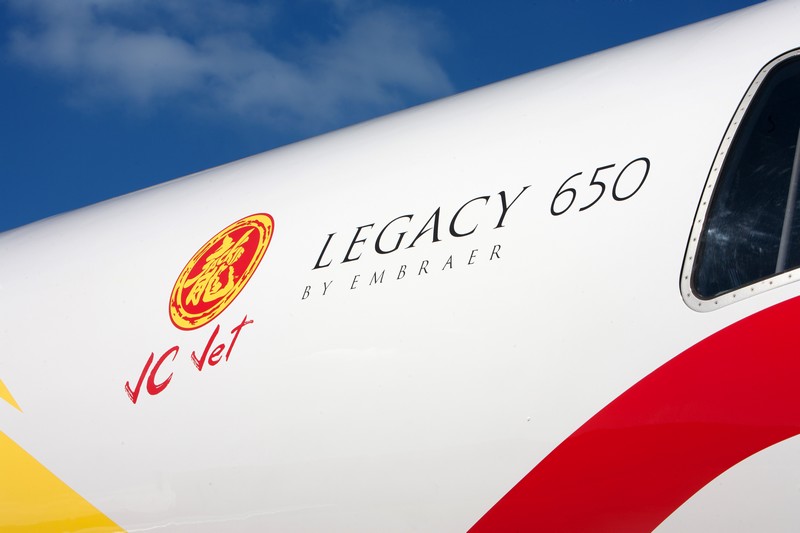 Embraer delivered a Legacy 650 aircraft to world-renowned celebrity Jackie Chan for the Chinese market. Liveried with his iconic dragon logo, the aircraft provided an auspicious beginning to the Year of the Dragon in his home country.
Jackie Chan, Embraer's Brand Ambassador, will assist Embraer in promoting its entire line of executive aircraft, not only in the rapidly growing greater China market, but globally.
"I chose the Legacy 650 because its large three zone cabin, offering incredibly quiet performance and luxury," said Jackie Chan. "I am honored to join the Embraer Legacy 650 family of users. I believe that Embraer is poised to become a major player in the Chinese executive jet market and thrilled to fulfill my role as brand ambassador for this great Company."
"This delivery is a moment of historical importance to Embraer because it solidifies an already long and successful relationship between China and Embraer," said Ernest Edwards, President, Embraer Executive Jets. "To have the first Embraer Legacy 650 in China go to Jackie Chan, a world-renowned movie star, business man and philanthropist, illustrates how the cutting-edge technology, comfort and productivity of this aircraft allow operators in China to travel throughout the world with more efficiency and ease."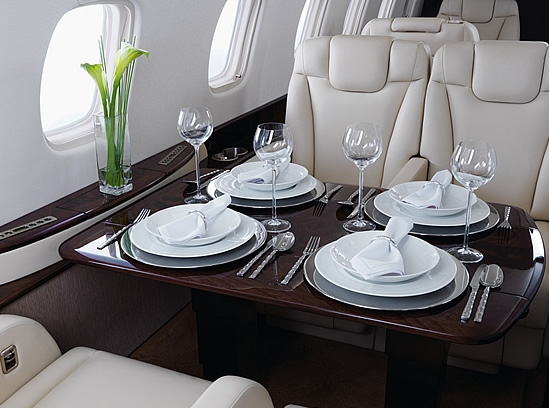 Embraer Legacy 650 an award winning aircraft, having received the "Best of the Best" in the large executive jet category from the Robb Report in 2011. This was followed in 2012 by the "Best of the Best" from the Hurun report, one of the most widely recognized authorities in tracking the rapid growth of China's high-net-worth individuals.
In addition to Jackie Chan's delivery, Embraer received orders for 13 Legacy 650s from China's Minsheng Financial Leasing, one of the country's leading executive jet leasing companies. Embraer Executive Jets is now recognized as one of the top brands in the world's business aviation market, after a decade of relentless efforts, when the Company entered this market segment in 2001. Embraer is the world's only manufacturer offering a full line of executive jets, from entry level to
ultra-large aircraft, which are well-received by customers, worldwide.