Missoni Home at Canada'stop meeting place for design professionals.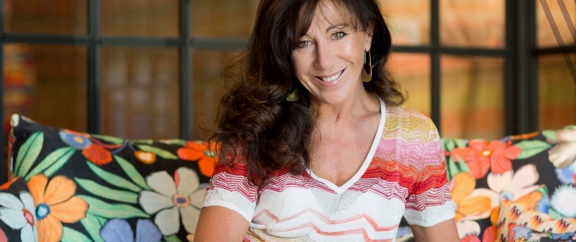 For the 60th celebration of Missoni Home, the high-end Italian design house based in Varese will showcase a never-before-seen retrospective at the 17th edition of Canada's design fair – Interior Design Show Toronto 2015 (22-25 January, 2015).
Missoni Home retrospective exhibition in Toronto is curated by Wanda Jelmini, Creative Director of T&J Vestor, Missoni Home, who will also speak at the event.
"Missoni is a superpower in the creative world, rich in history and collaborations,"explained Judy Merry, Vice President of Informa Canada. "We're looking forward to hearing Wanda's insight on its global success."
Internationally renowned, Missoni Home – a partnership with leading Italian manufacturer, T&J Vestor – evokes Rosita Missoni's philosophy to living: "The home is alive. It's constantly evolving and never finished… Furnishing my way means creating a habitat that's ordered yet informal, versatile and welcoming."
The colourful line of indoor and outdoor furnishings, textiles, and décor is characterized by unusual fabrics, whimsical prints, and simple shapes, designed for sophisticated, artful settings.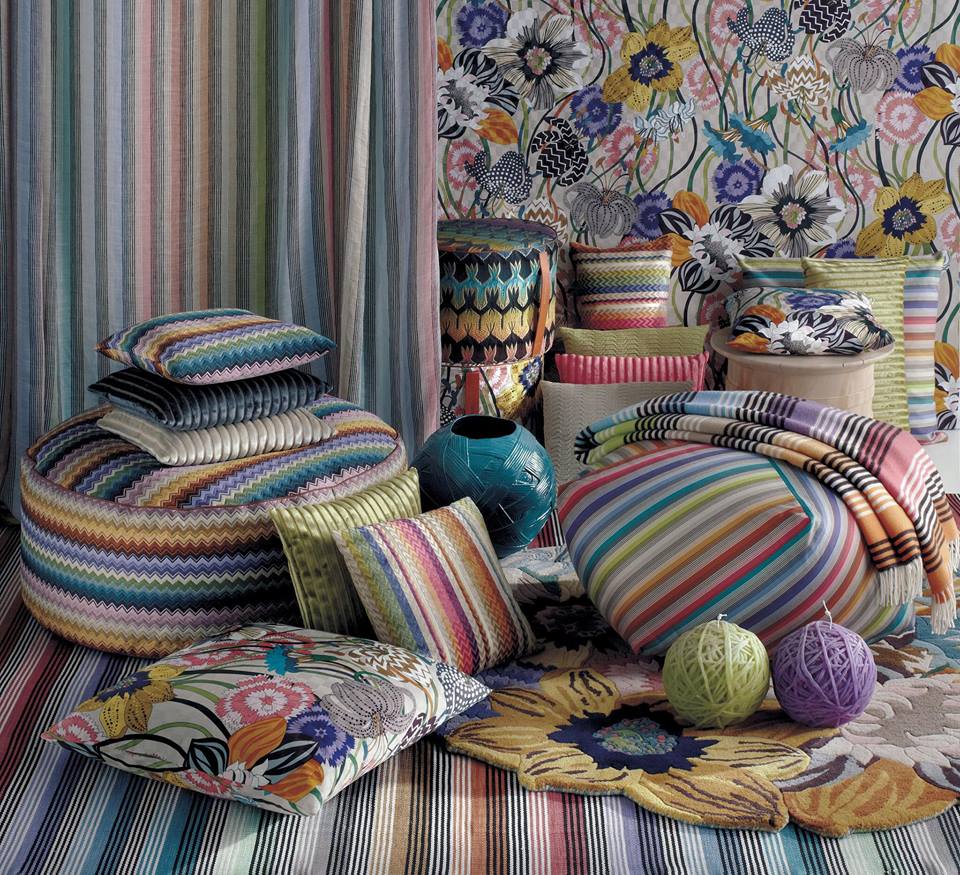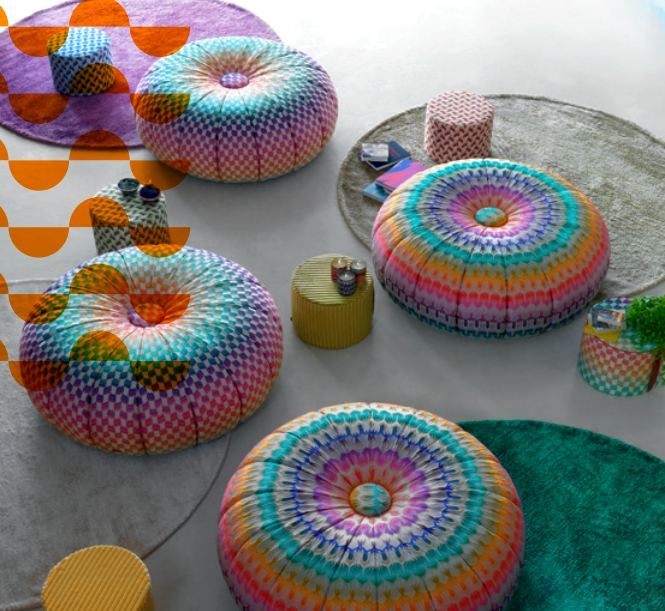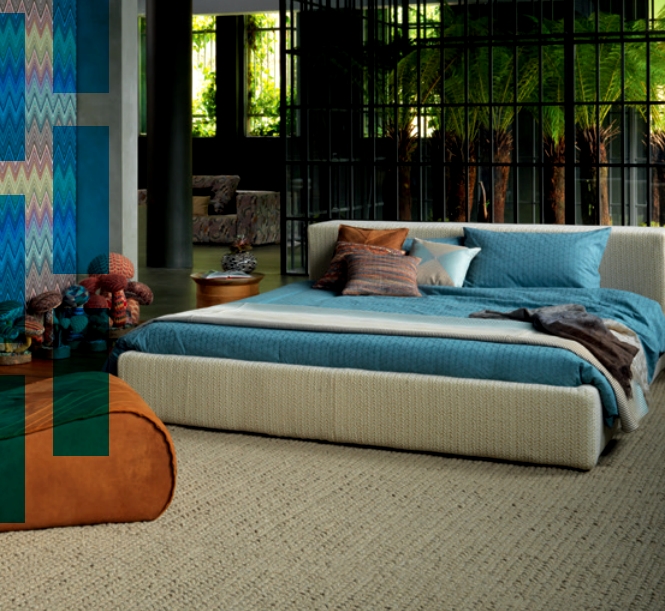 Born niece to Rosita in Milan, Jelmini has breathed the family business for 31years, working in fashion and home departments since she was a student. With acomprehensive, 360 degree perspective, she leads research and development,and the creative process, finding inspiration everywhere around her:
"I absolutely adore what I do but I'm also a lover of life; I love to pick mushrooms, I love to grow flowers, I love to paint, I love music, I love friends, I love sports, I love my family and I love working… Inspiration can be captured at any and every moment. We take out forms, shapes and colours and start by experimenting with how they could be applied in a new way…"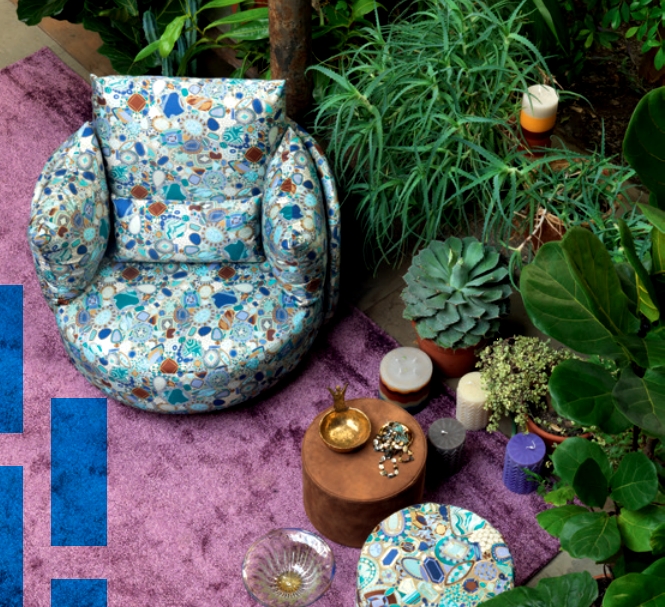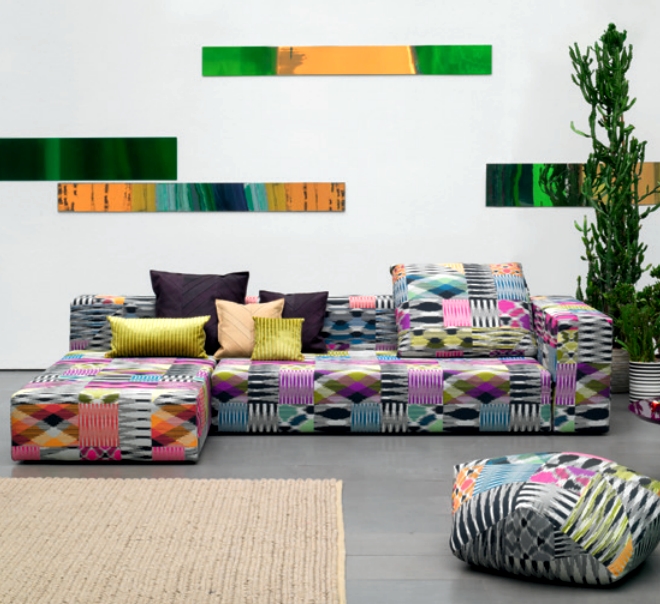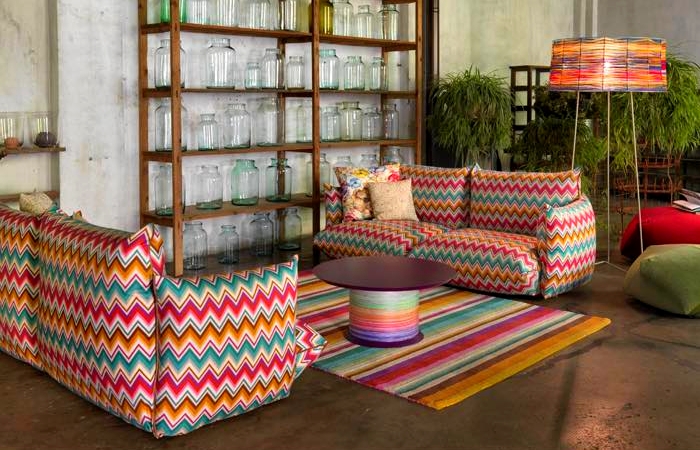 Now in its 17th year, Interior Design Show Toronto 2015 (IDS) brings together the newest & most innovative of international and Canadian design, shaping the industry for the year to come – in North America and beyond.
Missoni Home's latest collection was presented in Paris at the worldwide furnishings fair Maison et Objet. For the launch of the Lilium Multicolor collection designed by Rosita Missoni, the brand is focusing on florals reinterpreted in a more abstract, symbolic way. Subtle images alternated with intense hues make for pieces meant to be mixed and matched or used alone to enliven environments.