BMW announces two world premieres for Milan Motorcycle Show. BMW Motorrad celebrates its 90th anniversary in the BMW Museum. 
BMW presents two world premieres and three trade fair premieres at this year's Milan Motorcycle Show, or EICMA, the 71st Salone Internationale del Motociclo, November 7th – 10th at the Milan trade fair centre.
In addition to the serial production version of the BMW C evolution electric scooter, which premiered at this year's Frankfurt Motor Show (IAA) as recently as last September, BMW Motorrad will also be presenting the new BMW R 1200 GS Adventure, the latest edition of BMW's long-distance tourer, and the new BMW R nineT naked roadster for the first time. A further two top-of-the-range motorcycles will see their world premiere at the EICMA.
The German brand marks this year the 90th anniversary of its motorcycle division. On Wednesday October 16th 2013 the BMW Museum in Munich provided a worthy setting for a very special anniversary in the company history of BMW AG: 90 years of BMW Motorrad. The climax of the event was the world premiere of the BMW R nineT.
"90 Years of BMW Motorrad, that's 90 years of eventful history with countless milestones, great sporting success, legendary models and protagonists whose names live on to this day", said Stephan Schaller, President of BMW Motorrad, in his opening speech.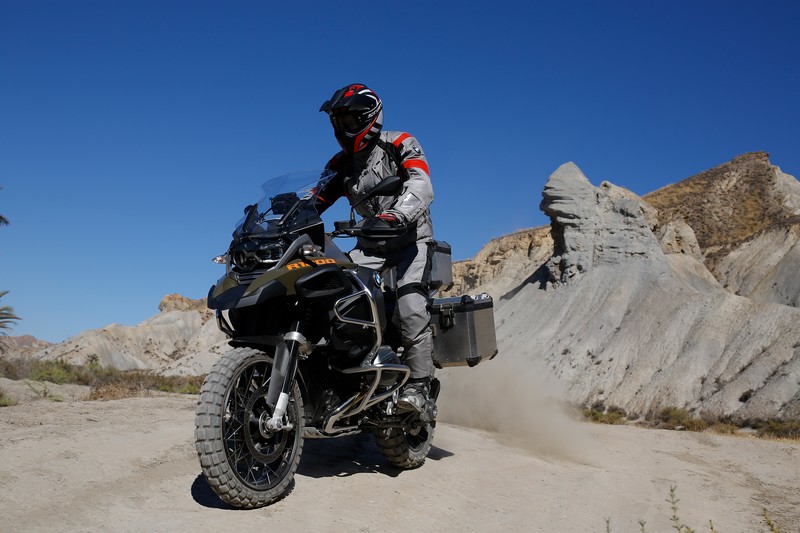 Stephan Schaller provided a foretaste of one of the future aspects of BMW Motorrad by presenting the concept and technology of the new BMW C evolution, the first serial production single-track electrically powered vehicle to be produced by BMW Motorrad. As Schaller emphasised: "In terms of future challenges, BMW Motorrad always has its ear to the ground and will take on a pioneering role. We will continue to strengthen our core segments in the future as well as moving into new segments, markets and target groups by offering the appropriate products."
The world premiere of the new BMW R nineT was another highlight of the event. Stephan Schaller: "The BMW R nineT captures the essence of 90 years of BMW Motorrad fascination. It combines the concept of a pure, classic boxer roadster with innovative technology to create a highly emotional motorcycle".
Reduced to the absolute essentials, the nineT has an impressive hand-crafted feel with high-end materials, elaborate surfaces and a great
attention to detail. With its modular concept it also provides the maximum in terms of customization options. The model embodies the
genuine, stress-free joy of motorcycling – whether relaxed cruising or sporty, dynamic riding on country roads.
BMW R nineT will arrive in Europe in Q1 2014, priced at €15,000.