Michael Bastian Smartwatch engineered by Hewlett-Packard.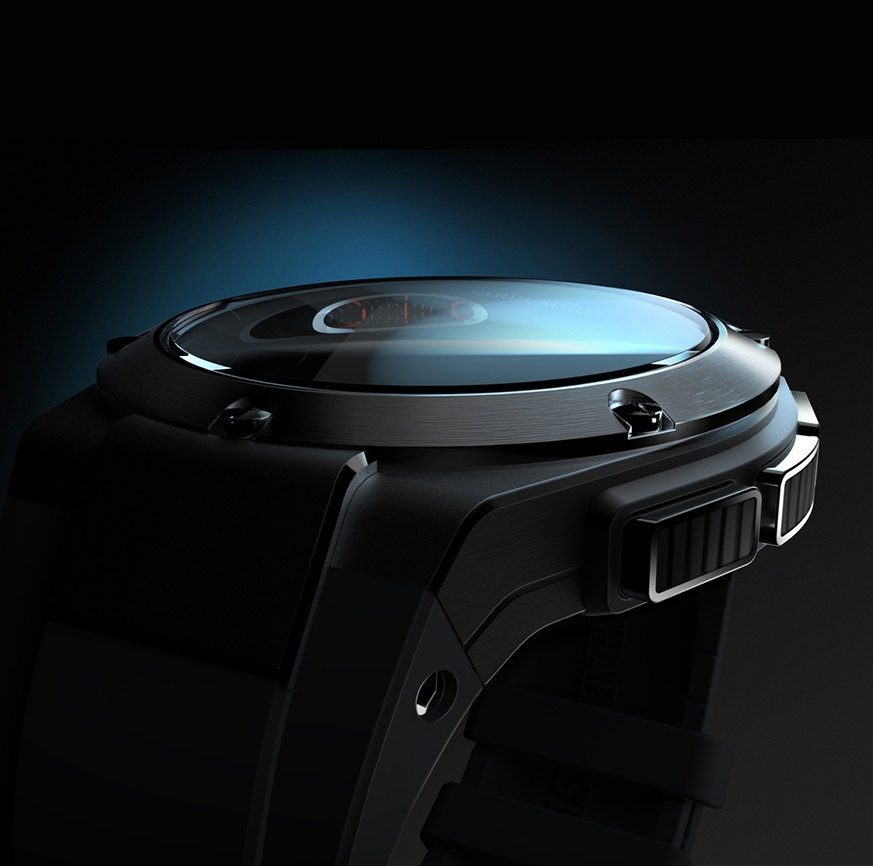 Fashion designer Michael Bastian, who was formerly honored as the CFDA Menswear Designer of the Year, designed a men's smartwatch reflecting his signature modern luxury look. Bastian teamed up with tech company Hewlett-Packard and online shopping site Gilt.
Designed as a gentleman's watch, it features a 44mm stainless steel case with a multi-layered finish, inlaid button controls and three interchangeable watchbands, including sleek black rubber, perforated brown leather and olive green nylon – providing unique looks to customize the watch for a range of occasions and personal styles.
The distinctive crown bezel bolts and lighted chronograph are classic Michael Bastian touches. The overall design aesthetic of the watch was inspired by the dashboards and trim details of luxury cars.
"A watch like this should provide men with quick, simple, accurate information at a glance, much like the displays and dials of a car dashboard — you can almost think of it as a personal dashboard for your digital life. The watch's interchangeable straps in perforated leather, nylon and rubber even reflect this inspiration," said Bastian.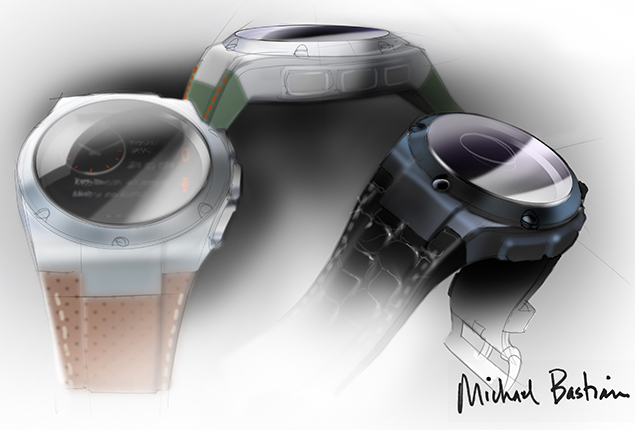 To celebrate the launch, Michael Bastian has also designed a limited edition version of the smartwatch, which features a sleek all-black look and custom luxury details.
Engineered by Hewlett-Packard, the watch is compatible with both Android and iOS devices and syncs with an app that allows users to interact with the watch interface. Users can also customize watch usage modes and features, which include: Quickly check time, date, weather, stocks and sports updates, easily & remotely control the music with a connected device, stay up-to-date with calendar and appointment reminders, receive email and social media notifications, read text messages, power reserve up to 7 days and so on.
"As a men's designer, I'm very interested in all of the recent developments in the 'tech wearables' category — particularly smartwatches. With the early devices I've seen, the design and feel of the watch take a backseat to the technology," said Bastian.
"I really felt there was a need for a device that looked and felt like a stylish watch first. The smartwatch I've developed is just that — a great looking watch that also lets you stay connected and informed wherever you are," added the designer.