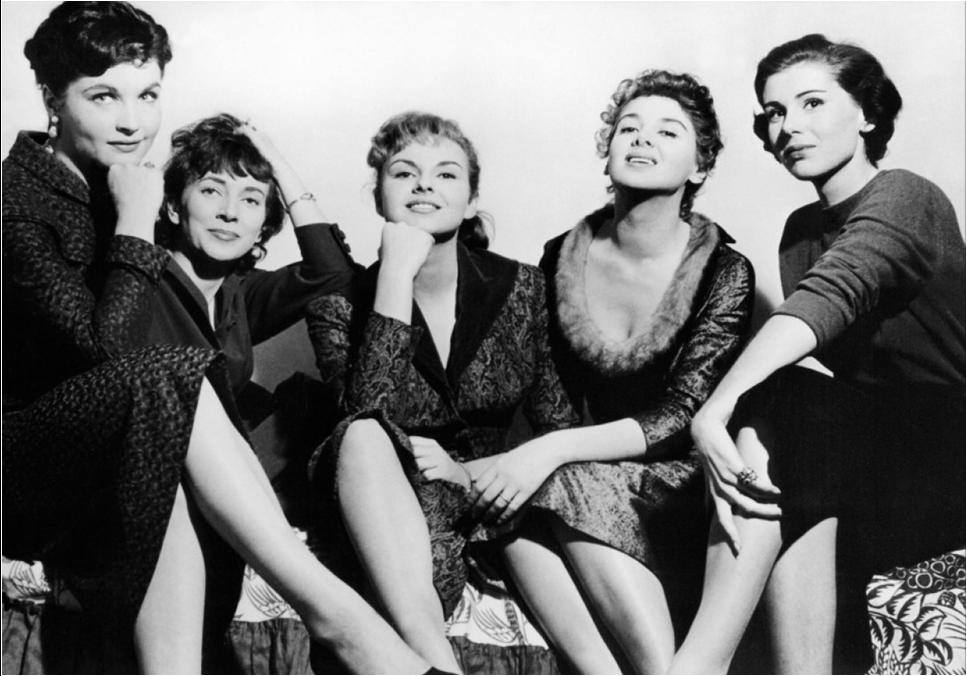 In February 1947, the Christian Dior's first collection revolutionizes the codes of the fashion and the femininity. A new exhibition at the Parisian Palais Galliera titled "The 50s:
Fashion in France, 1947-1957" returns on the great fashion moments of this decade considered the haute couture's golden age.
100 outfits and accessories from the Palais Galliera- Musee de la Mode de la Ville de Paris archives tell the story of the 1950s and the designers working in Paris in this period – Coco Chanel, Hubert de Givenchy, Elsa Schiaparelli, Christian Dior, and Pierre Balmain.
The remarkable pieces making up this exhibition retrace the evolution of the female form through the decade 1947–1957: from the birth of the New Look to the death of Christian Dior and the advent of Yves Saint Laurent. In the 1950s haute couture and ready-to-wear were one of France's major economic sectors and a veritable fashion breeding ground. This was haute couture's golden age, when Paris regained its title of world fashion capital.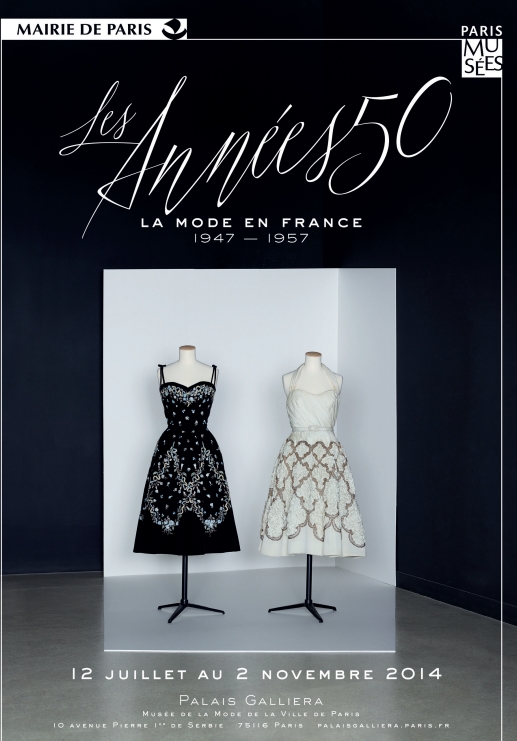 The 1950s were a decisive period for French haute couture, which had suffered badly in the wake of the 1929 stock market crash and the war and was now reborn and made eternal. The list of names says it all: Jacques Heim, Chanel, Schiaparelli, Balenciaga, Jacques Fath making up the old guard; followed by newcomers Pierre Balmain, Christian Dior, Jacques Griffe, Hubert de Givenchy and Pierre Cardin.
Paradoxically the dominance of French fashion hinged not only on the prestige of names that spelled luxury, elegance and originality, but also on the profession's willingness to make the revolutionary move into ready-to-wear. In 1954 the 'Couturiers Associés' – Jacques Fath, Robert Piguet, Paquin, Carven, Jean Dessès – founded the first haute couture ready-to-wear licensing company.
The 50s: Fashion in France, 1947-1957 runs until Sunday 2nd November at the Palais Galliera,
Paris (PALAIS GALLIERA, MUSÉE DE LA MODE DE LA VILLE DE PARIS, 10 avenue Pierre Ier de Serbie)

galliera-musee-de-la-mode-de-la-ville-de-paris_creation?start=6