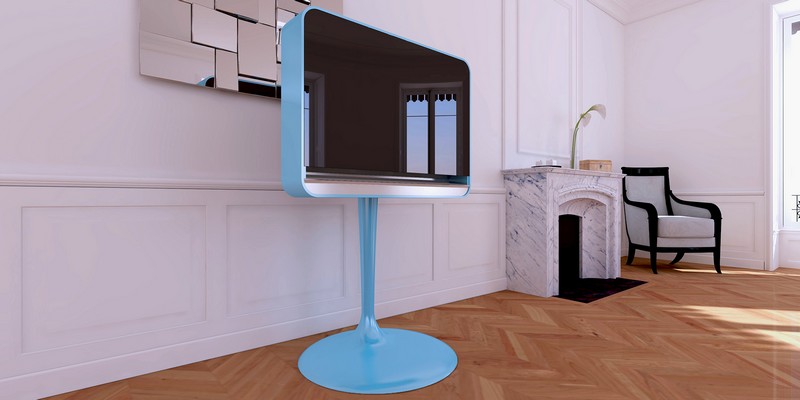 French start-up Hipolite aims to transform the humble TV into a decorative object. For this year's Maison & Objet Paris fair, Hipolite brings televisions into the age of made-to-measure putting the TV on equal footing with the rest of premium furniture.
"Five years ago, I was in a magnificent chalet which had been very elegantly renovated. I couldn't help noticing how the TV stuck out like a sore thumb amidst the fine materials used in this beautiful interior. Surely there was more to be done than simply putting the screen into a piece of furniture, or fixing it to the wall," explained Hipolite's founder, Jean Barbier.
He knocked up a wooden frame so that the screen blended into the chalet interior and the idea was born: approaching the TV with customization in mind and thereby propose solutions to meet the needs of every customer. Jean's encounter with designers Guillaume Suety and Aurélien Blanc, as well as the interior designer, Julien Dayet, enabled him to fine tune the concept. They wanted: "To turn the world of televisions upside down by imagining a modern day remake of the cathode-ray tube sets of the 70s." A fan of vintage designs, Jean Barbier hasn't forgotten the crazy look of Continental Edison's cult television with its plastic case and tulip-shaped base. "A magnificent piece and a luxury object."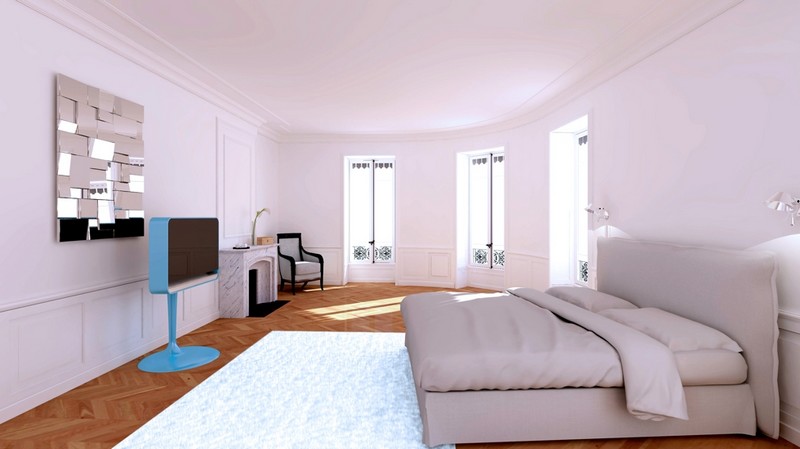 It took two years' research and development to bring the project to life. Hipolite's hi-tech TVs are made by Agath, another French company that already works on upmarket projects with the cream of interior design, but they are keen on providing added technological value by paying special attention to the sound quality of their devices.
To manufacture these unique objects, the marriage of technology and artisanship, the company also relies on the know-how of a cabinetmaker based in Saint-Etienne, who works with wood sourced in France from sustainably managed forests.
"More than 90% of the added value in our televisions has its origin in France: being made in France valorises the human factor. We
have an artisan-like philosophy, which means we have to maintain a close relationship with our suppliers."
A choice of around ten colours, either matt or gloss, and leather, lacquer and metal finishes… The television can be customized at will. "In this way, an ordinary product becomes something exceptional and we can satisfy even the craziest requests. We aren't limited to what's in the catalogue", says thirty-something Jean with enthusiasm.
Hipolite's haute couture TVs aren't going to stop there: the company is already working on an outdoor version, trying different materials and imagining new designs.