Chicago's Mercier-Jones Hovercraft Enters Luxury Vehicle Market with 2015 Supercraft.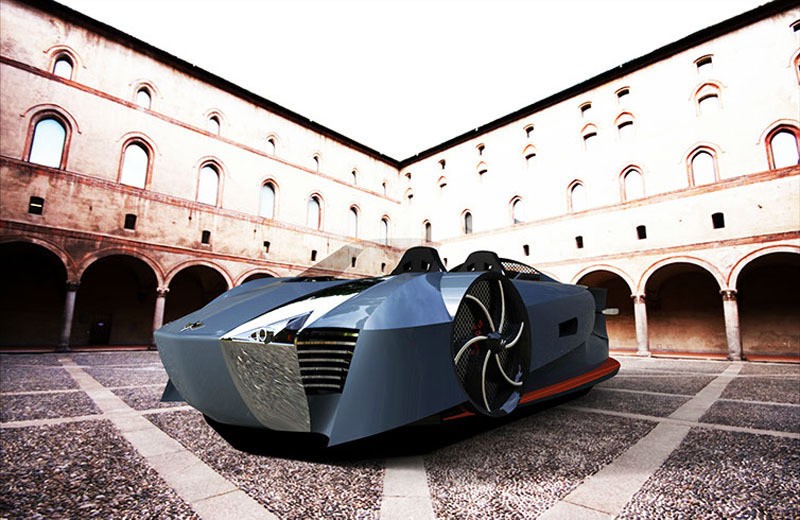 The world's first Supercraft, an agile and easy-to-pilot advanced amphibious vehicle, is set to be delivered in May of this year. Michael Mercier, CEO and Co-Founder of Chicago's Mercier-Jones Hovercraft confirmed that 10 collector's edition of 2015 Supercraft will be available as early as May 15th with 50 more units manufactured by October. Mercier- Jones has designed a high-performance hybrid-electric hovercraft that is positioned to revolutionize personal transportation.
"The amount of interest we have received is staggering. These collectable first editions are already highly sought after," said Michael Mercier.
The patent-pending directional control system makes the Mercier-Jones hover vehicle safer and easier to operate than conventional hovercraft therefore paving the way to improved search and rescue and even street legal versions in the future. The eco-friendly hybrid powertrain improves performance while reducing environmental impact and noise pollution, announced the manufacturer.
With top speeds estimated at over 80 MPH and acceleration that will rival its supercar cousins, Mercier-Jones hopes to handily beat the hovercraft land-speed record this summer of 56.25 mph and go after the water-speed record of 86.5 mph.
"To date, there has never been a more agile and easy to pilot hovercraft than the Mercier-Jones Supercraft, so we think we are going to attract a whole new demographic of hovercraft owners," added Mercier.
With features and designs inspired by the world's elite supercars, the Supercraft is the car of the future you can drive really fast over land, ice, sand, water and everything in between.
Current features of the hand built Supercraft include hybrid electric drivetrain; liquid cooled duel rotary engine; alternative fuel conversion packages for diesel, propane, ethanol and natural gas; fly-by-wire control system; carbon- fiber body; light weight chromium alloy frame; halogen lamps; LED running lights; GPS navigation; Android driven cockpit display; Bluetooth and Wi-Fi connectivity; hands free phone integration; 4 speaker digital audio system; custom made Formula One inspired seats; refrigerated personal drink wells; 6 color schemes including Gotham Night; customized wood trim packages including teak, walnut and maple; and personalized monograms.