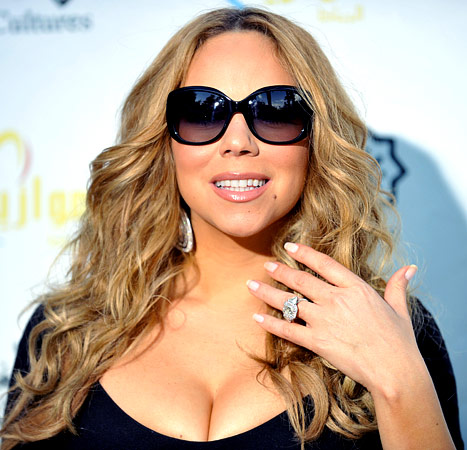 Multiple Grammy Award winning and multi-platinum selling recording artist Mariah Carey is the inspiration for a line of OPI limited edition nail lacquers that will launch January 2013. One of the world leader in the professional nail care industry, OPI is known for its formula, fashionable colors and iconic names.
Mariah Carey is a five-time Grammy Award winning global superstar with over 200 million records sold worldwide and 18 Billboard No. 1 singles (more than any solo artist in history).
"OPI is thrilled to work with Mariah, an industry icon who loves nails and considers lacquer one of her favorite accessories," says Suzi Weiss-Fischmann, OPI Executive VP & Artistic Director. "With her magnetic personality both on and off the stage, Mariah serves as a great inspiration for beautiful, bold colors."
Mariah Carey has been recognized with five Grammy Awards, nine American Music Awards, Billboard's "Artist of the Decade" Award, the World Music Award for "World's Best Selling Female Artist of the Millennium," and BMI's "Icon Award" to name a few. Mariah has written seventeen out of her eighteen Billboard No. 1 singles and has two consecutive and unparalleled Billboard "Song of the Decade" titles "One Sweet Day" (with Boyz II Men) and "We Belong Together," further marking her massive presence on the charts since her 1990 song debut "Vision of Love." Mariah became the second artist in history and the first female performer to have a song debut at No. 1 with "Fantasy" (1995), the groundbreaking collaboration with O.D.B. of the innovative rap group Wu-Tang Clan. Carey's original holiday classic "All I Want For Christmas is You" redefined its place in pop culture as one of the greatest holiday hits of all time when it reached No. 1 on the Billboard charts in 2011, seventeen years after its debut.