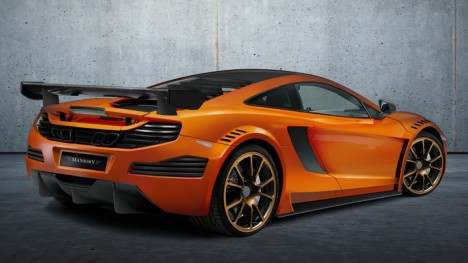 Mansory upgraded the McLaren MP4-12C with a tuning package that included 3.8-litre twin turbo engine, high-performance exhaust system, a new engine-management system and a sports air filter.
Mansory widened the dimension of the car by 60mm, replacing parts for the roof, the front and rear aprons, the mirror housings and the fenders.
Mansory has also worked on the interior, although we are yet to be treated to photos showcasing this aspect, reports worldcarfans. We are told it includes a new airbag sports steering wheel, aluminium pedals and real carbon-fibre elements.