A limited edition Andy Warhol bottle for the holidays.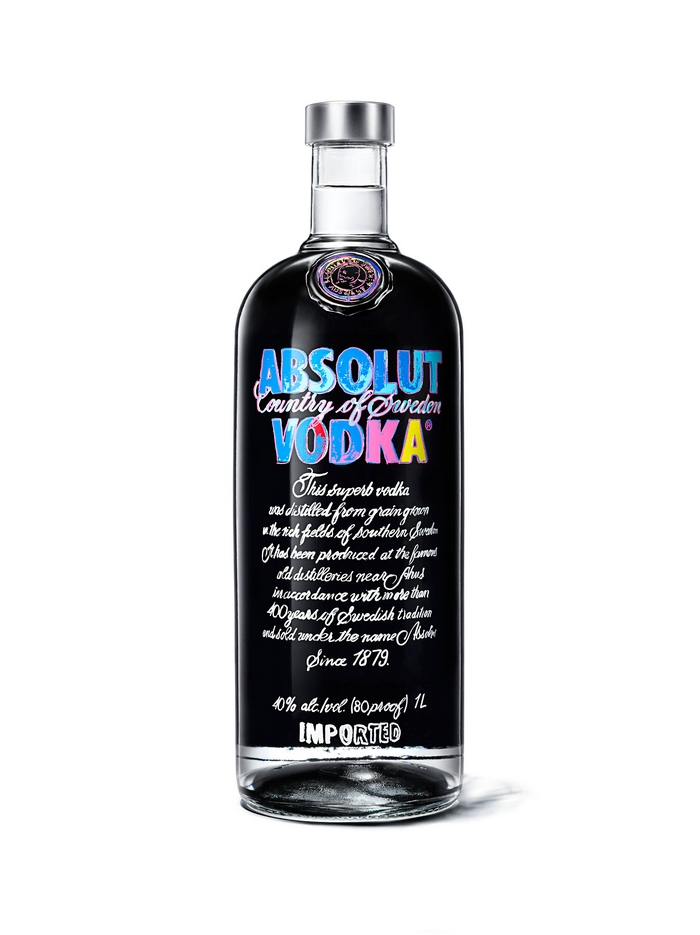 Andy Warhol-inspired bottle launched by Swedish vodka maker Absolut for the holidays is the tribute inspired by the Warhol painting created for the brand nearly 30 years. A combination of blue, pink and yellow details replicate the Absolut Warhol painting. The limited edition called "Make the Holidays Pop" is black in design with colorful details.
In 1986, Andy Warhol became the first in a long line of celebrated artists to collaborate with Absolut, when he created an original piece. This fall, Absolut transformed Warhol's artwork into a three-dimensional bottle, allowing anyone to "Make the Holidays Pop" with their very own Warhol.
"We are incredibly excited to launch this unique bottle, the design of which exemplifies our iconic partnership with the legendary Andy Warhol," says Joao Rozario, Vice President, Vodkas, Pernod Ricard. "We hope party-goers everywhere will view it as the quintessential 'plus one' that will make their holiday parties pop this season."
Since 1986, the Swedish vodka brand has collaborated with thousands of cutting-edge artists, including Keith Haring, Damien Hirst, Louise Bourgeois, Annie Leibovitz – and more recently, Jay-Z , Spike Jonze, Swedish House Mafia and Lady Gaga.
"The Foundation is delighted to celebrate the launch of the Andy Warhol Edition and proud to announce that a portion of the proceeds will contribute generously to The Foundation's endowment from which it has distributed nearly $250M in grants supporting contemporary visual arts," said Michael Hermann of The Andy Warhol Foundation. "While Warhol's profound influence is uncontained we applaud Absolut for bottling his creativity."