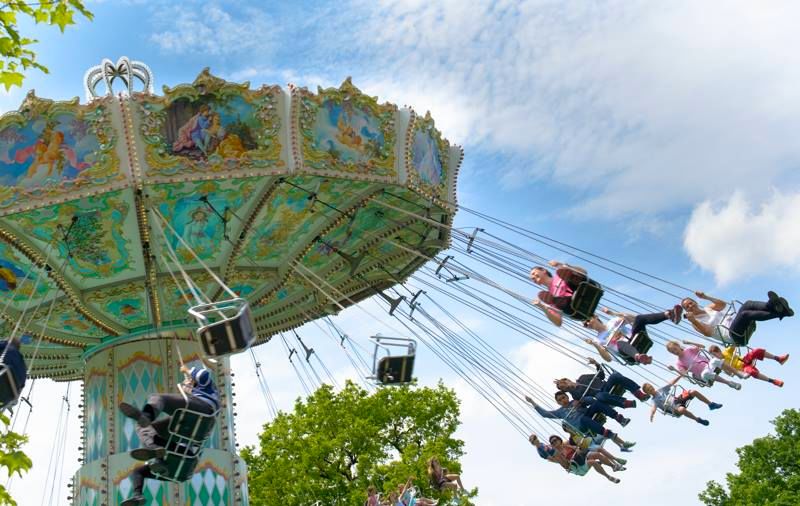 Jardin d'Acclimatation is the oldest attraction park in France and one that has been enticing generations of visitors since the second Napoleonic Empire. This week, the City of Paris renewed Jardin d'Acclimatation concession with LVMH luxury group in collaboration with Compagnie des Alpes.
Opened on 6 October 1860 by Napoléon III and Empress Eugénie, the Jardin d'Acclimatation de Paris or the Jardin Zoologique d'Acclimatation as it was first called was a Paris zoo (not to be confused with Paris Zoological Park in Bois de Vincennes). Now, the Jardin d'Acclimatation is a 20-hectare (49-acre) children's amusement park with, the Exploradôme museum, and other attractions located in the northern part of the Bois de Boulogne, in Paris. Among the attractions are many fun-fair like attractions, like mini-rollercoasters and swing rides, as well as a collection of farm animals and birds.
The garden is an important part of the attractiveness of Paris and the region. With a target of 2.5 million visitors a year, it will become, according to LVMH, an important attraction for both Parisians and tourists. "The ethos of the garden is very much a reflection of LVMH values: innovative but respectful of heritage," said Bernard Arnault, Chairman and CEO of the LVMH group.
The park includes an archery range, house of mirrors, miniature-golf course, narrow-gauge train, pony ride, puppet theater, shooting galleries, a science museum (the Exploradôme), and an art museum for children (the Musée en Herbe).
LVMH wants to run "an extensive programme to modernise and diversify its activities, to rejuvenate and embellish the landscape and to restore its heritage." The project will bring a new dimension to this unique place in Paris, accelerating a transformation process which is already underway with the establishment of the Fondation Louis Vuitton. Eighteen attractions will be created (9 will be free) and 26 existing attractions will be renovated.
All these developments will remain faithful to the original spirit of the garden. It's architectural heritage dating from Napoleon III's era, one of the largest and most complete of its kind in the capital, will be enhanced, while its historic landscaping, created by landscape gardener Barillet-Deschamps will be restored.