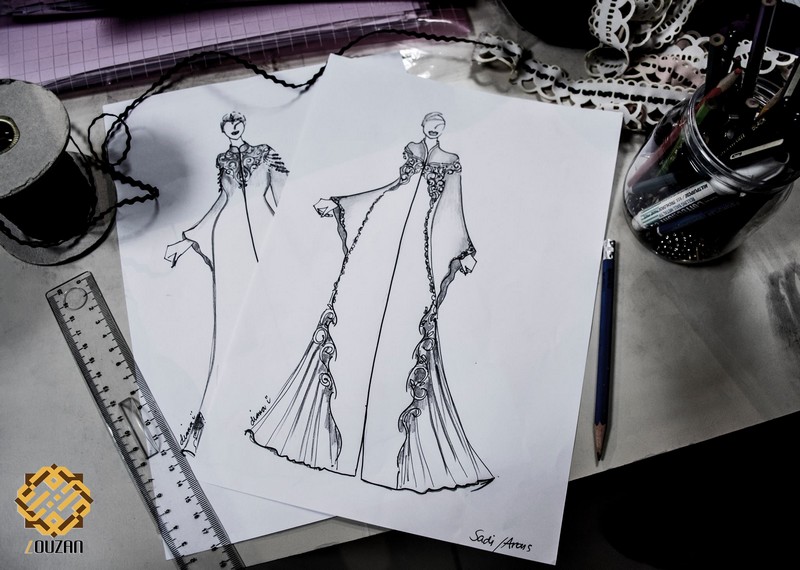 2luxury2 is pleased to welcome Louzan Fashion Team, a nominee for the Luxury Lifestyle Awards MEA 2016. Louzan is a luxury Ladies Abaya and Sheila brand for the contemporary Arabian lady.
Louzan Fashion Team believes that the way how they respect the local traditions and mix them with conservative creativity bring them close to the Golden Crown at the Luxury Lifestyle Awards Middle East & Africa 2016.
What is "luxury" to you? How do you define it in your sector of business?

Luxury first of all is a state of mind, it is the commitment to excellence, paying attention to details, and the differentiation in quality, design, and especially customer' care and service.

Is it challenging for you to compete with the companies of your own country?
Competition is the essence of success, we welcome it because it is the way to improve self and product.

What are the 5 pillars does the luxury brand like yours build its policy on?
1. Creativity;
2. Right materials;
3. Attention to details;
4. Teamwork;
5. Right marketing channels.
Tell us 3 reasons why you decided to work in the sphere of luxury?  
1. High disposable income per capita in the region
2. Dubai is the hub for luxury shopping in the region
3. The opportunity to serve the elite customers with refined taste.
Where does your inspiration come from?
Respecting the local traditions and mixing them with conservative creativity to fulfill the individual need & taste of up to date customers.