Lucy Liu is among the official "fans" of Mandarin Oriental hotels.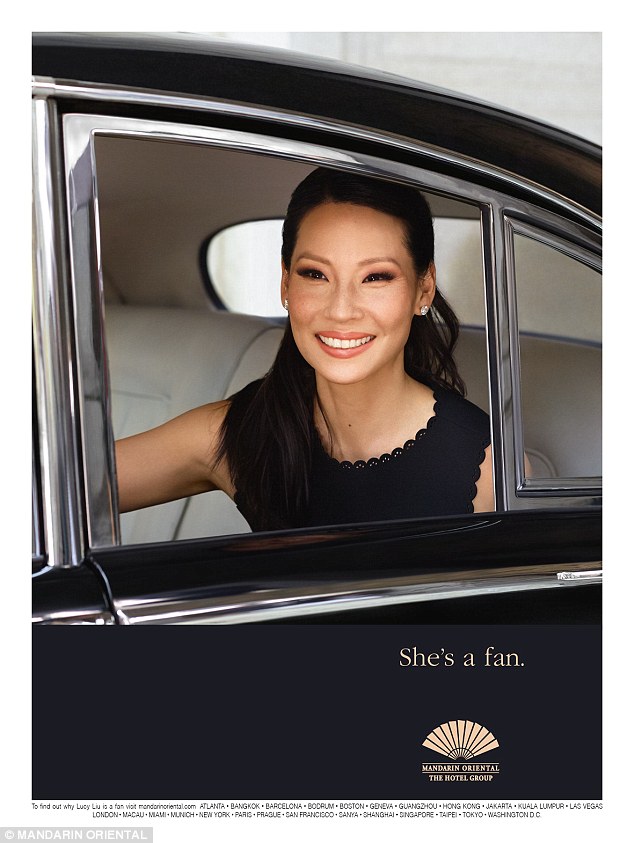 Mandarin Oriental enlists star Lucy Liu to to draw travelers to its properties around the globe. By focusing on celebrities who clearly appreciate the finer things in life, Mandarin Oriental have been able to show the quality of its hotels in a far more interesting way than traditional hotel advertising. Kevin Spacey, Christian Louboutin, Morgan Freeman, Peter Blake, Sophie Marceau, IM Pei, Jane Seymour, Frederick Forsyth, Bryan Ferry, Kenzo Takada, Jerry Hall, Vivienne Tam, Liam Neeson, Helen Mirren and Sigourney Weaver are among Mandarin Oriental's fans in the "She/He's a fan" campaign.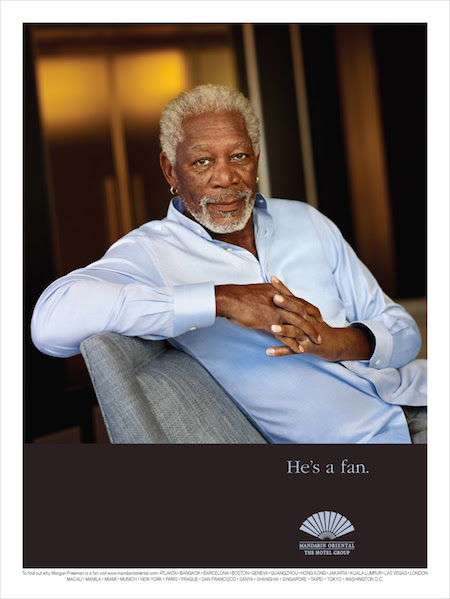 Well-known portrait photographer Mary McCartney, photographs each celebrity in a location of their choice which, for them, best represents a feeling of well-being. Liu chose to be photographed in New York, one of her favourite cities.
In appreciation of their support, the Group makes a donation to each celebrity's individual choice of charity. Liu's favourite charities, to which Mandarin Oriental is making a donation, are Unicef, which she has worked with for 10 years, and Ignite, a BAM arts programme for children.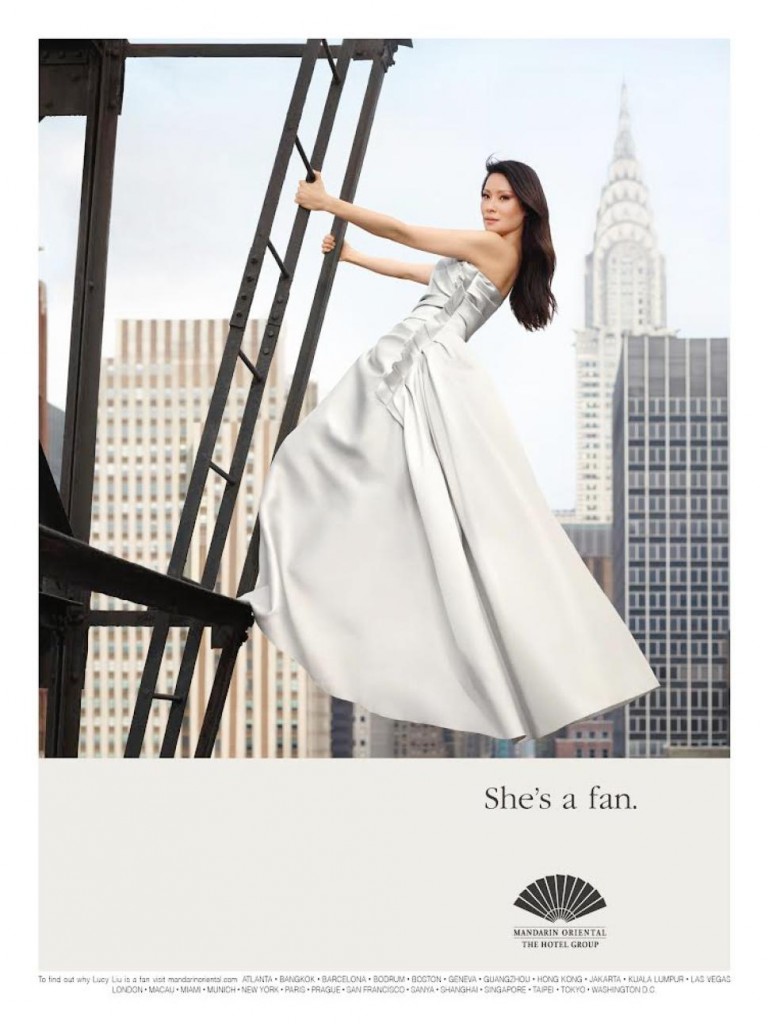 Liu's films include Lucky Number Slevin, in which she co-starred with another of the Group's fans, Morgan Freeman, as well as Kill Bill and Charlie's Angels: Full Throttle. She has also had a number of voice roles in movies such as Kung Fu Panda, as well as acclaimed television roles, most notably in Ally McBeal, for which she earned an Emmy award nomination. Currently she is starring in the award winning TV Series, Elementary. Liu is also skilled in martial arts and is an accomplished artist. Her artwork and photography have been exhibited at various gallery shows in both Europe and the Americas.