Nicholas Kirkwood's enchanted tree.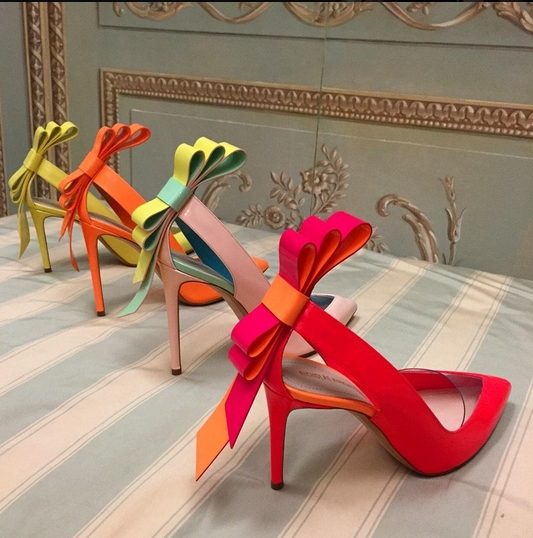 Nicholas Kirkwood is recognized around the world for offering a modern and innovative approach to shoe design, while preserving the highest standards of traditional luxury and craftsmanship.
For the first time, Nicholas Kirkwood fashion House (part of the LVMH luxury giant) presented its creations outside London. The Spring/Summer 2015 women's footwear collection was presented in a salon at the Hôtel du Grand Veneur in Paris on a large display in the form of a psychedelic tree.
The enchanted tree was dedicated to Kirkwood's iconic pumps, revisited on this occasion by merging gold, printed leathers and satin. The signature Origami model was decorated with an outsized pastel leather ribbon.
The enchanted striking composition resonated with the designer's inspirations, notably 60s and 70s pop art and Japanese artist Tadanori Yokoo.