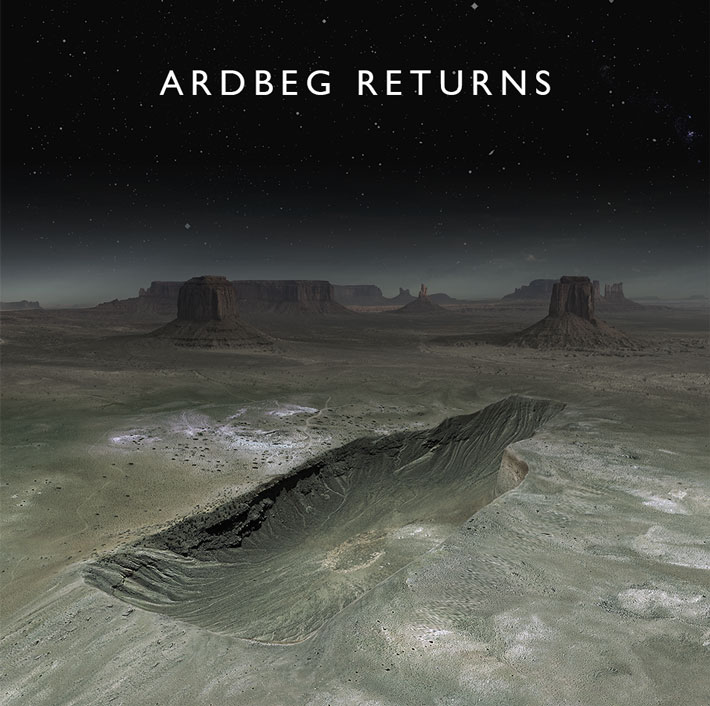 To celebrate the return of Ardbeg space experiment, the Ardbeg house is bringing back a Committee edition of a dram "that is out of this world." The re-entry of Supernova heralds the return of one of the most explosively flavoured, peatiest and sweet Ardbegs ever, said the Islay distillery.
Supernova commemorates the return of Ardbeg's pioneering research experiment in space, the launch coinciding with the date a vial of Ardbeg spirit re-entered the earth's atmosphere after nearly three years orbiting the globe aboard the International Space Station.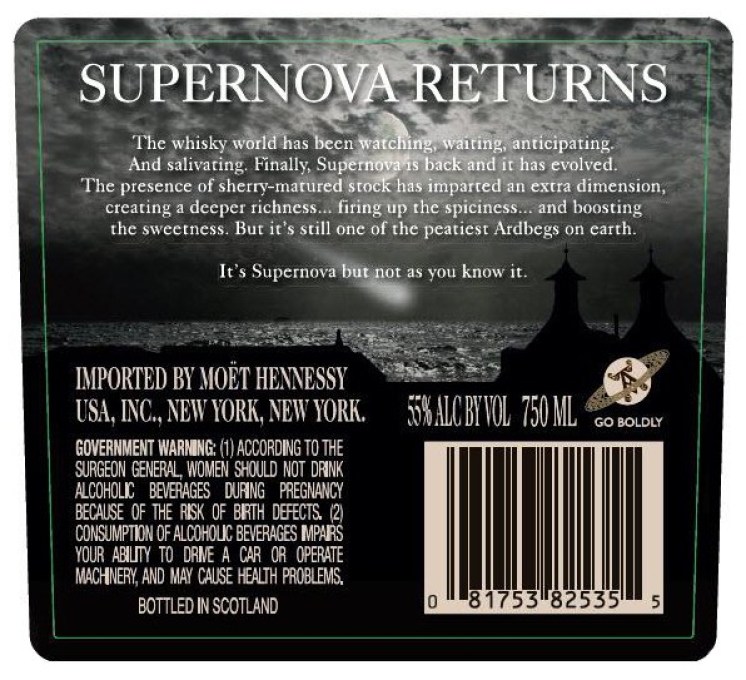 On September 12, 2014, a vial of Ardbeg returned to the earth's atmosphere after 1,045 days in space in micro-gravity at speeds topping 27,700 kph (17,227 miles per hour). The experiment was directed by Ardbeg Director of Distilling and Whisky Creation Bill Lumsden, in partnership with NanoRacks LLC. The aim is to test the effects of gravity on the whisky maturation process.
At the same time an identical vial has had a slightly easier journey, having been housed at Warehouse 3 at the Ardbeg Distillery on Islay to act as a control sample. The two samples will be reunited in a laboratory in Houston, Texas to allow scientists to decipher the impact gravity has on the whisky maturation process.
With aromas of smoked pears, medicinal notes, and spicy mint, Supernova 2014 celebrates the return of the space experiment. The distiller also created Islay Invaders, an Ardbeg branded version of Space Invaders, available on its website.