London catwalks continue to lead the way for championing break through designers.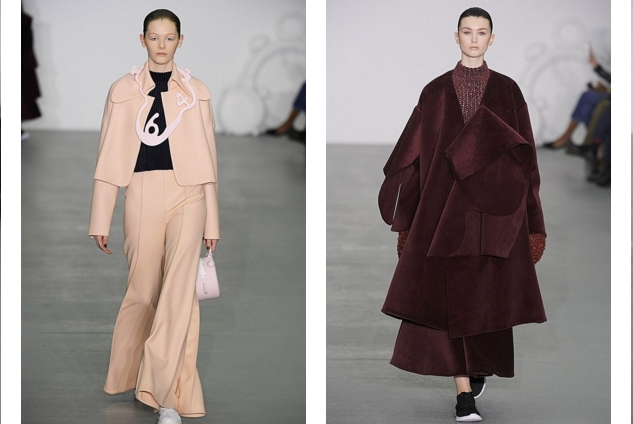 Award-winning Chinese fashion designer Xiao Li is one of China's most promising design talents. Xiao Li had the honour of closingLondon Fashion Week this season, this accolade comes after winning the Mercedes-Benz China Designer Award 2015. Xiao Li was showcasing her Autumn/Winter 2016 collection on schedule at London Fashion Week on February 23, 2016 as part of Mercedes-Benz' successful International Designer Exchange Program, which has enriched Fashion weeks globally.
Born in the small Chinese seaside town of Qingdao, Li's early interest and promise in drawing led her to move toLondon where she completed her Bachelor of Arts in Fashion Womenswear at theLondon College of Fashion. She moved onto a Master of Arts in Womenswear Knitwear at the Royal College of Art, graduating in 2013.
Li's innovative, sculptural knitwear pieces saw her gain early acclaim, winning the Pitti Filati 'Feel the Yarn' competition in 2012. Her graduate collection won both the Loro Piana Award for Best Knitwear Collection and the International Talent Support Diesel Award. The latter prize led to her interning for six months at Diesel Headquarters and creating a seven piece capsule collection in collaboration with the brand, which was sold exclusively at 10 Corso Como.
Li produces both menswear and womenswear alongside accessories and footwear collections and is stocked in Dover Street Market, Joyce Hong Kong and 10 Corso Como.
In a short time, Li has established a signature aesthetic, creating sculptural knitwear pieces from technical and unusual materials, using silicone moulded motifs to add a distinctive and modern edge alongside, developing an eye for tailoring a striking oversized silhouette. Li works with fine, luxurious Italian yarns, and produces her work in both, Europe and China, merging both continents together effortlessly in her directional collections.
From outré graduate looks, Li has developed her work for market, and her Autumn /Winter 2016 collection marked a progression into an enhanced commercial offer, retaining her avant-garde appeal.
Presenting on schedule this season as part of the Mercedes-Benz International Designer Exchange Program, for this collection, Li took the opportunity to take stock and look back at her previous work, and ask herself the question, 'Where has the time gone?' in response to the growing sense of responsibility and pressure of establishing herself as a leading emerging design talent. Li is questioning the speed of the Fashion industry and the feeling that there is no time for young designers to incubate and develop their ideas.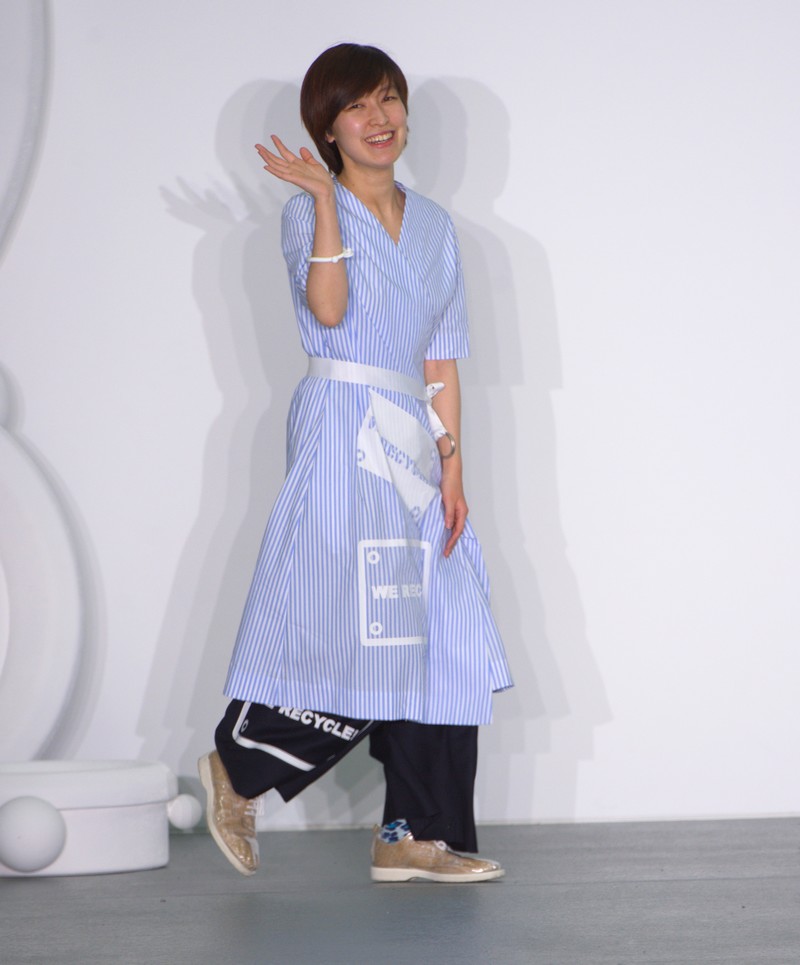 From this, she looked at the work of Dali amongst others and considered the futuristic idea of a machine which could recycle wasted time.This idea manifests itself literally in the collection with her accessories: silicone bags are moulded into the shape of an undulating ticking clock, her knitted trainers in black and white show the emblem of time.Garments are deconstructed, giving the illusion that there wasn't enough time to finish them. Jackets created from an embossed technical fabric feature stepped hems, and offer the illusion of speed – as if the wearer is running with her clothes thrown back behind her. Wide cut midi skirts fall loosely around the body, as well as in an asymmetric style, cut high at the back, shorter at the front with curved, elegantly undulating seams.
Silicone bonding is used to create the clock face motifs, while the bold slogan 'No time' reminds the wearer that our biggest luxury is being able to indulge in the most fundamental, yet elusive of things: time.