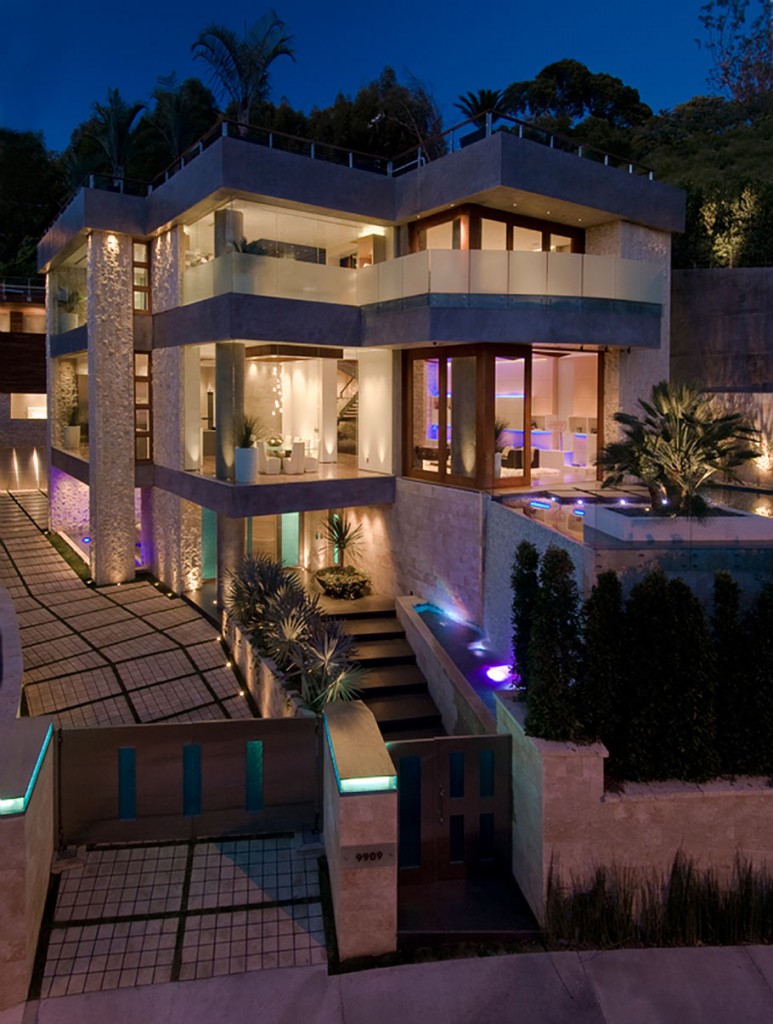 Luxury home values increased in San Francisco, Los Angeles and San Diego in the second quarter of 2013 compared to a year ago, according to the First Republic Prestige Home Index by First Republic Bank.
In the second quarter of 2013, the Index indicated the following:
San Francisco Bay Area values climbed 10.9% from the second quarter of 2012 and 5.0% from the first quarter of 2013.
The average luxury home in San Francisco is $2.9 million.
Los Angeles area values rose 6.1% from the second quarter a year ago and 3.3% from the first quarter of 2013. The average luxury home in Los Angeles is $2.1 million.
San Diego area values gained 8.0% year-over-year and 4.9% from the first quarter of 2013. The average luxury home in San Diego is $1.7 million.
"This was one of the best quarters in recent history for California luxury home prices in First Republic's urban, coastal markets," said Katherine August-deWilde, President and Chief Operating Officer of First Republic Bank.
"Limited inventory and growing demand from both U.S. and international buyers are driving the market. Many properties generated multiple offers. It was a very strong quarter."
First Republic Bank produces the Prestige Home Index each quarter with Core-Logic Case-Shiller, a leading provider of automated property valuation services and home price metrics to U.S. financial institutions.
San Francisco Bay Area Values
The 10.9% gain year-over year was the largest increase in values since the fourth quarter of 2005. San Francisco values are now the highest since the fourth quarter of 2008 and are approaching the all time highs of 2007.
In San Francisco, the market was strong. "It's a healthy, solid market. If people want a property, they will pay big numbers for it," said Val Steele of Sotheby's International Realty in San Francisco. "We're seeing very strong demand and a lack of inventory. The luxury market will continue to do well here because San Francisco has it all: It is an international city and we offer great value compared to places like Shanghai, London and Hong Kong."
In Silicon Valley, there was continued robust demand for luxury homes. "We have two major buyer pools: successful people in the technology business and international buyers from China," said Ken DeLeon of DeLeon Realty in Palo Alto. "Both groups are quite bullish and many are looking at properties in the $5 million to $10 million range. They feel very confident. You're beginning to see multiple offers, even in the upper end."
In the East Bay, the market continued to recover. "The market is definitely picking up," said Laura Abrams of Coldwell Banker in Orinda. "The high end is moving, but properties are selling at lower prices. People are getting great deals. I am cautiously optimistic."
Los Angeles Area Values
Values on a year-over-over basis have now increased for five straight quarters.
On the West Side of Los Angeles, the market was very strong. "In Bel Air, Beverly Hills and Malibu, properties above $5 million were up 10% to 12%," said Mike Eisenberg of Keller Williams in Los Angeles. "I think we would have a bubble in the making if it were just local buyers, but we're seeing a lot of multinational investors. Los Angeles values are inexpensive compared to other metropolitan areas around the world."
Michael Collins of Coldwell Banker Previews in Los Angeles agreed. "If something is extraordinary, it will sell for a premium. People want to be in the Palisades, Brentwood, Bel Air and Beverly Hills, and they will pay up. I've never see such astronomical prices in my 27 years in the business."
In Orange County, pent-up demand was driving the market. "The first and second quarters were excellent," said Jim Turco of Surterre Properties in Newport Beach. "We had low inventory and high demand. We were seeing multiple offers and deals are being done more frequently."
San Diego Area Values
The 8% increase year-over-year was the largest since the fourth quarter of 2005, when prices spiked 13.3%.
"Anything up to $3 million is selling quickly, but homes over that price aren't selling as rapidly," said Judy Corrente of Pacific Sotheby's International Realty in La Jolla. "There is not a lot of product. Overall, it is looking very promising."