Like a water dragon: Iwana 87m superyacht featuring AquaVenture Water Crafts SeaBird personal submarine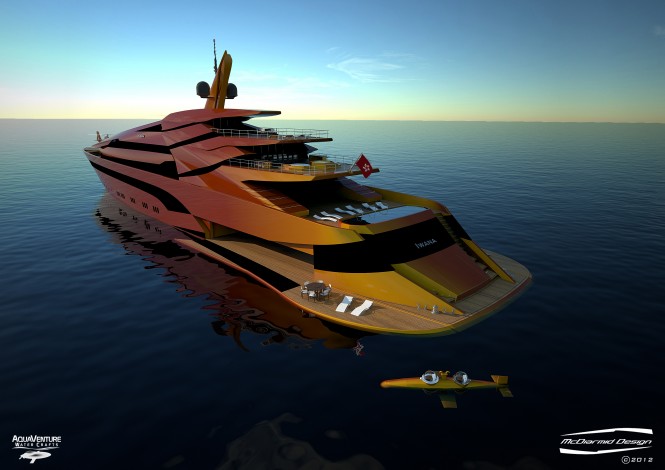 Associated with high energy and prosperity, the Year of Dragon inspired the design and artistic movement of the planet. British designer Alex McDiarmid did not remain indifferent to this wave of interest in the mythological animal.
Alex McDiarmid took a concept of a previous superyacht concept named Conch and has added 2m to showcase the morphology of the water dragon. While maintaining the classic bow, bridges represent the crest of the animal. For a complete effect, Iwana super yacht of 87 meters will have "smart glass" that will change color.
Water toys for include waverunners, sea scooters, windsurfers, kayaks, waterskis, wakeboards and a whole range of scuba and fishing gear are standard. It will accommodate 16 people in eight cabins and will have up to 20 crew members.
Iwana has a very special and 'personal' friend by her side. Iwana is featuring SeaBird personal submersible, manufactured by US based AquaVenture Water Crafts, the makers of the fastest personal submersible in the world.