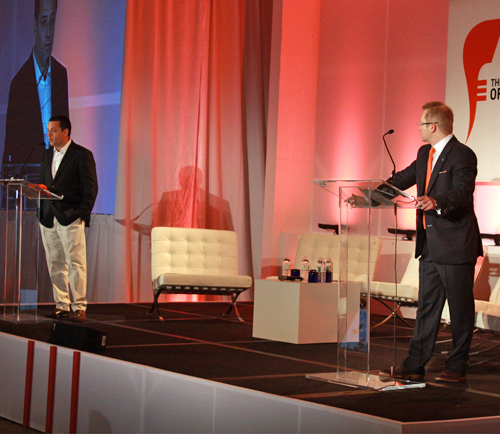 Luxury sellers look to Latin America
Latin America is viewed as a growth market for luxury products, said media and marketing executives who attended the Festival of Media Latam in Miami Beach.
As growth in mature markets around the world slows and disposable income increases in Latin America, "now all the luxury brands need Latin America — as well as China and Asia," said Carlos Ferreirinha, chief executive of Sao Paulo-based MCF Consultoria, a consulting firm specializing in the luxury and premium markets.
Over the past decade, luxury brands have steadily increased throughout Latin America, said Karla Nausova-Velarde, senior consultant at New York-based Effective Brands.  By 2013,  she said, it's expected that Brazil will welcome some 50 luxury labels.
Mexico and Brazil are now the Latin American leaders in the luxury market, said Ferreirinha, with Colombia perhaps in the third position.
Ruud Smeets, founder and chief executive of Elysiants — an elite social networking site, said Latin Americans have a somewhat different relationship to luxury brands.
"For Latins, buying a luxury product is like a stamp of approval that the family is moving up in the world," he said. "The social interaction before they make a premium purchase is much higher."
Buying luxury goods in Latin America, he said, is a "very social process" with a lot of discussion with family and friends beforehand and then an expectation of a high level of service during and after the purchase.
[adsenseyu1]
Read more:  miami herald