Limited-edition Monster system on Lamborghini Veneno Roadster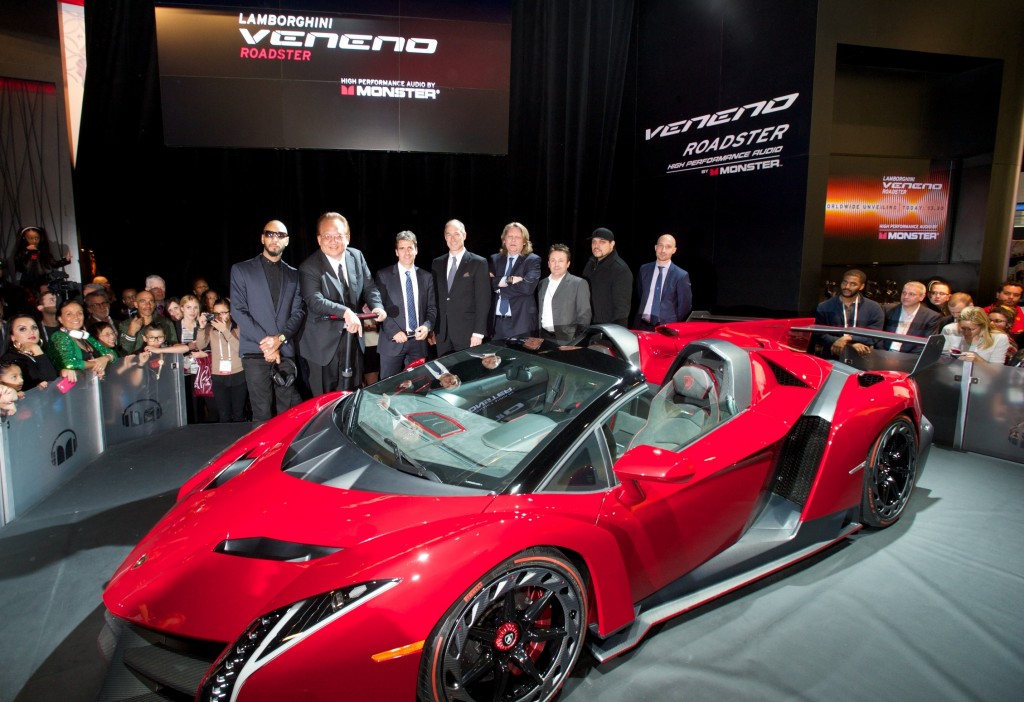 At CES 2014, Monster audio system expert celebrated one of the most dramatic cars of the generation, the Lamborghini Veneno Roadster creating a unique audio system for the 3.3m EUR super sports car – only nine of which will be produced.
Lamborghini selected Monster to develop a cutting edge audio solution for the most dramatic, open top super sports car ever built by the Sant' Agata-based company is based on a shared desire to provide a truly unique and sensational experience.
This special luxury audio system will feature Monster's breakthrough technology Pure Monster Sound, specially tuned by Head Monster Noel Lee, the audio innovator behind the sound of Beats by Dr. Dre headphones. The Veneno Roadster's audio system uses Monster's latest proprietary technologies and sonic innovations to bring the full experience of live music to the drivers and passengers of Lamborghini's masterpiece. Articulate, tight, and ultimately revealing, it's as close to live music as being on stage with the musicians.
"Producing a sound stage for this car is a particular delight for me and I am proud that Lamborghini placed its trust in Monster to do this. Lamborghini stands out for being the best Italian luxury super sports car manufacturer and it's a privilege for me to be onboard with this project," said Head Monster Noel Lee.