LaCie Sphère, Design by Christofle.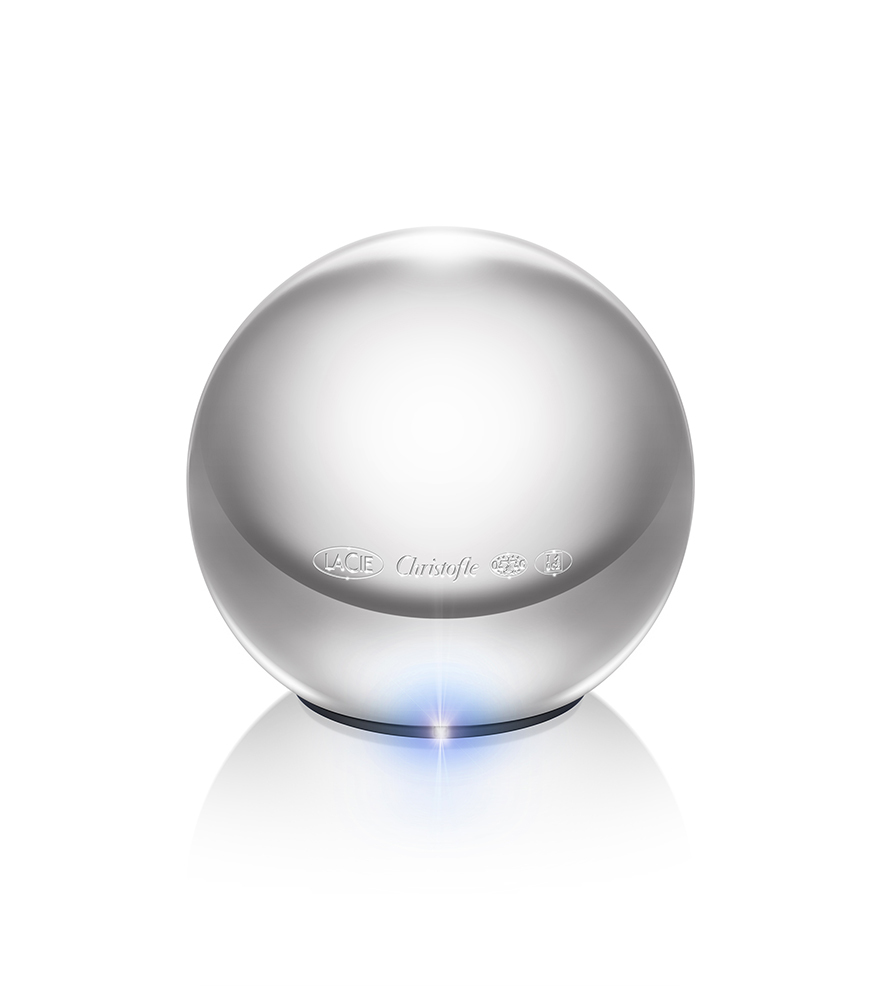 Since its founding in 1830, the French luxury brand Christofle has sustained its unique know-how of silvercraft. Whether gracing the table of a 19th Century prince or the desk of a modern-day CEO, a piece by Christofle makes an impression. Christofle's luxurious heritage was integrated with industry's latest technology in the silver-plated hard drive La Cie Sphère.
Building on LaCie's initial partnership with Christofle that produced the Galet USB key, the new La Cie Sphère handcrafted hard drive is enclosed in a spherical case of silver-plated steel. Due to its round shape, the LaCie Sphère requires a careful manual plating process. It is stamped, silver-plated and finally polished for a perfect brightness in Christofle's silversmith workshop in Yainville (Normandy), France. The highly reflective finish makes the hard drive a decorative piece to accompany any upscale home or office workstation.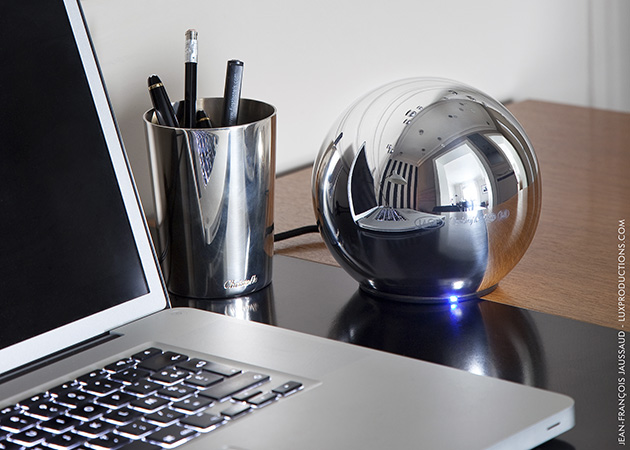 LaCie Sphère, Design by Christofle