TAG Heuer launches E-commerce site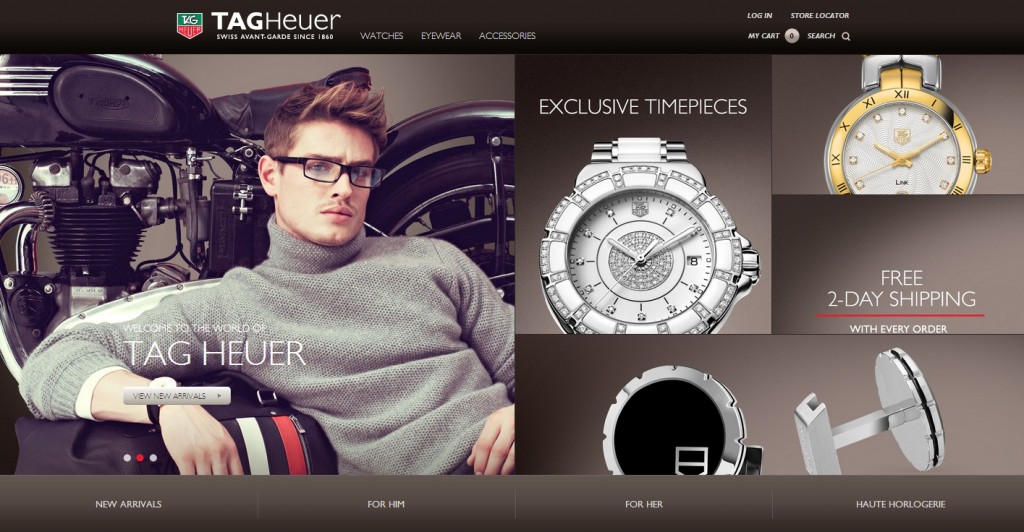 TAG Heuer luxury watch manufacturer (a brand owned by French luxury goods conglomerate LVMH Moët Hennessy • Louis Vuitton), announced the launch of the first E-commerce site. Paying homage to the brand's eight avant-garde retail boutiques in the U.S., the new online boutique will mimic TAG Heuer's "lifestyle lounge."
According to the luxury watch house, the new E-commerce site is the only online shopping destination to offer the brand's complete assortment, limited-edition styles and lifestyle accessories including eyewear, cufflinks, luggage, jackets and more.
"Like TAG Heuer's eight freestanding boutiques in the U.S., the new online boutique personifies the brand for our consumers and offers them an exclusive shopping experience," said Ulrich Wohn , CEO and President of TAG Heuer North America. "With our new online boutique we can offer an even wider audience an engaging experience that brings our brand's spirit, history and prestigious Swiss timepieces to life at anytime and anywhere."
TAG Heuer's longstanding motor-racing legacy also has a strong presence in the e-commerce site highlighting such automotive-inspired collections as the legendary Carrera or iconic Monaco line that was featured on Steve McQueen in the film, Le Mans. The newest women's collection, the LINK Lady will be prominently featured boasting the brands timeless elegance alongside brand ambassador and Hollywood icon, Cameron Diaz.