A skincare product that keeps my skin looking as young as I feel:Time reverse skin care with the revolutionary Babor ReVersive anti-aging system.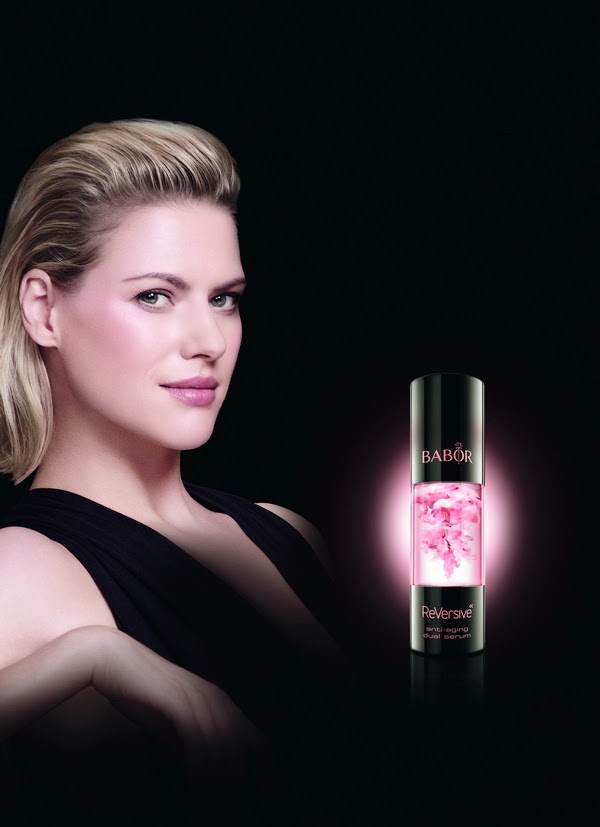 A new complete anti-aging system by luxury cosmetic company Babor promises to turn back the clock on skin aging. Babor's innovative anti-aging Collection ReVersive restores youthful radiance and luminosity, leaving the complexion looking firmer and smoother. Let's see how the new Babor treatment is doing all this magic.
ReVersive is unique, as it contains a high-performance formula with four active ingredients interacting in synergy: Telovitin, Agicyl, Lumicol and Epocyl.
Telovitin: Keeps cells younger for longer
Telovitin, an active ingredient based on Nobel Prize-winning research, combats skin aging at its source: cell activity. It protects the telomeres (the ends of the chromosomes) and thus extends the life cycle of the skin cells.
Agicyl: Activates defenses against skin aging
This multifunctional active ingredient, which is extracted from the stem cells of the Alpine plant Globularia cordifolia, prevents the break down of the collagen fibers so that the skin retains its elasticity. It also neutralizes free radicals and environmental aggressors.
Lumicol: Creates luminosity and radiance
The active radiance-boosting ingredient Lumicol, which is extracted from microalgae, can activate a protein that destroys these dark pigmentation and age spots to ensure an even- looking complexion and restore radiance.
Epocyl: for an instantly visible smoothing effect
This active marine ingredient, which is obtained from plankton, forms a film on the surface of the skin and, within minutes, visibly fills in any wrinkles and unevenness.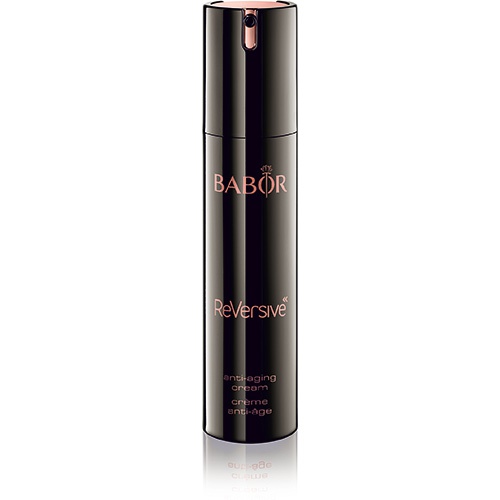 In a recent study conducted by the independent research organization, Derma Consult, the ReVersive collection showed impressive results. Testing was conducted on 100 women, aged 35 to 67, and in just 4 weeks time users reported the following exciting results: 99% more youthful appearance, 87% enhanced radiance, and 90% firmer skin.
The ReVersive collection includes ReVersive anti-aging dual serum with innovative booster technology, an anti-aging cream, the slightly richer, soft-textured ReVersive anti-aging cream rich, and an anti-aging eye cream with extracts of rhodiola rosea, sugar beet and yeast to stimulate lymph flow, thus reducing dark circles under the eyes.
The set contains four bottles, each designed for seven days' use. For best results, it should be applied over a four-week period, in harmony with the skin's natural renewal cycle.