Former Eddie Murphy Estate Hits the Market in Granite Bay.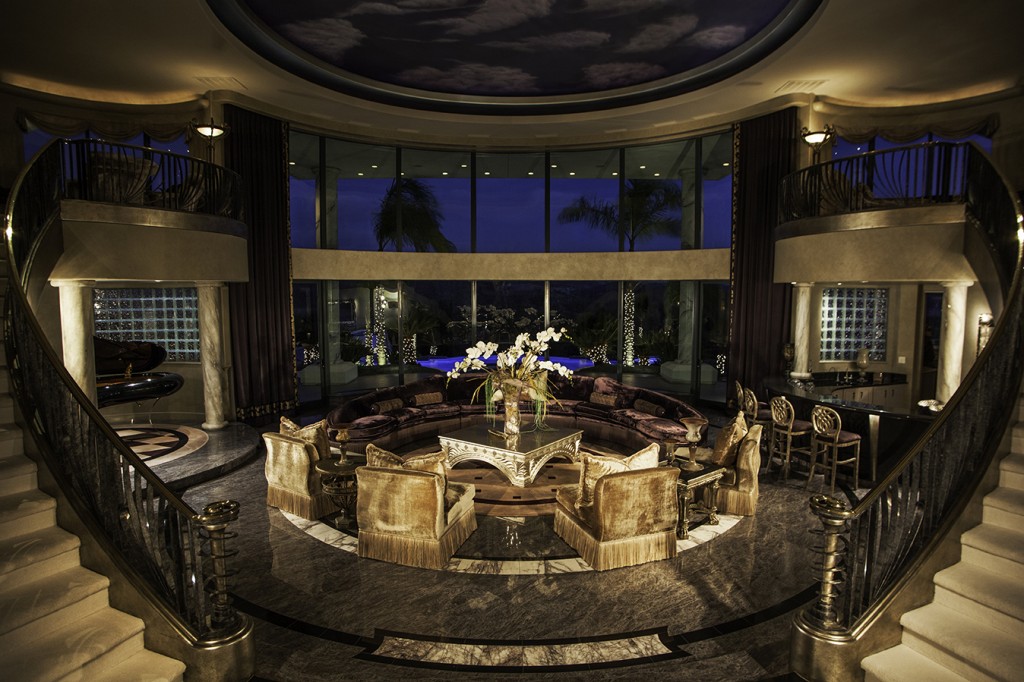 Eddie Murphy's former Granite Bay estate is back on the market for $12 million which includes all of the estate's furnishings. The home purchased by Murphy and his wife Nicole in 1998 was acquired by a private investor in 2007.
The luxury estate is located just east of Sacramento in the prestigious gated community of Los Lagos, a distinguished subdivision of Granite Bay. The intimate 600-acre hamlet is tucked away on the edge of the foothills, and is comprised of approximately 360 luxury homes.
"This property has a presence like no other," said Jon Kirkpatrick of Chase International Real Estate. "It stands out, even when viewing it from Google Earth. It's expansive and exclusive with a bit of Hollywood glamour."
The palatial former Murphy estate sits at the very top of this community bordering Folsom Lake Recreation Area, which provides this property with uninterrupted 360-degree views of the Sierra Nevada mountains, Folsom Lake and the Sacramento skyline. Taking advantage of these sweeping views is the living room, a 38-foot-diameter rotunda with 20-foot floor-to-ceiling windows of curved glass. This rotunda features a hand- painted muraled ceiling featuring stars individually lit by fiber optics, and is flanked by two curved staircases.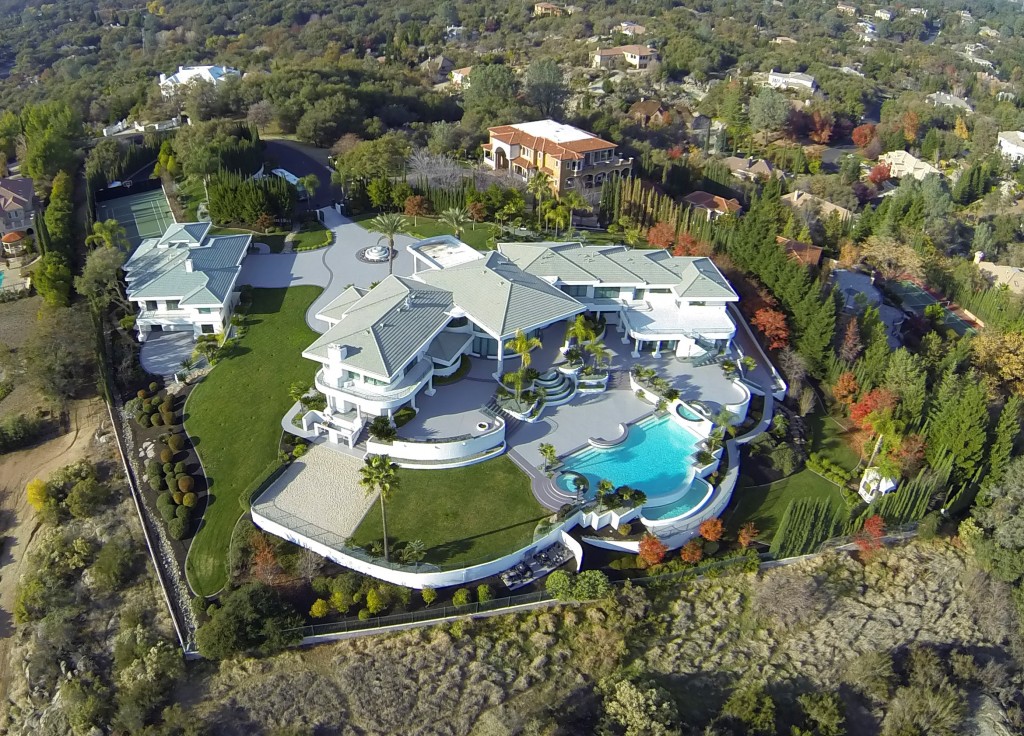 The uber-luxury home has been host to several charity galas, and has comfortably accommodated over 1,000 guests. The 12,627-square-foot home and 5,200- square-foot guesthouse give this estate the largest total living space of any home in the community. It sits upon two lots totaling 2.5-acres and features ten suites, 14 bathrooms, garage parking for nine cars, 12-seat screening room, arcade parlor, four wet bars, million dollar landscaping, large infinity pool, 1,200-square-foot commercial quality gym, and a tennis and basketball court.
Included in the sale price are custom furnishings that were acquired from the Murphys by the current owners, including a Luigi Colani designed Schimmel Pegasus piano, one of 14 known to exist. Incidentally, Prince and Lenny Kravitz are other known owners of this same kind of exceptional piano.
"The former Murphy estate is nestled behind double gates at the top of the hill. The mansion and guesthouse feature a contemporary Mediterranean architectural style reminiscent of the fabulous mansions of the stars in Beverly Hills," said Nick Sadek of NRS Luxury Estates.