We were very surprised discovering LA in Paris during the PCD 15th Anniversary cocktail for the preview of her new EP. The concert was organized with the support of FG Radio.
2LUXURY2 is happy to have the privilege to be the first media interviewing LA, a multi-talented pop electro singer.
Q: When did you first realize you wanted to be a singer?
A: Since I was tiny! As soon as I discovered music I was dancing and singing everywhere. Actually around age 4 or 5, Lila, a friend of my mom's, gave me the music video DVD of the greatest hits of Britney Spears. Ever since that day I knew exactly what I wanted to do!
Q: How did you start playing?  And what is your background in music?
A: At 5 years old I started learning the Violin. My poor parents! I thought it was kind of a pain for their ears hahah! A little later at 7 years old I just fell in love with the piano so I just quit violin and started to learn classical music in a classical academy of music in Brussels. I actually started composing my first real songs at 14 but wanted to have more time to focus on my own songs so I quit the academy at eighteen.
In the beginning my style was more acoustic: just me and my piano. Then, over the next few years I had the chance to learn how to work in a studio with different producers and today I can produce my own songs on my laptop.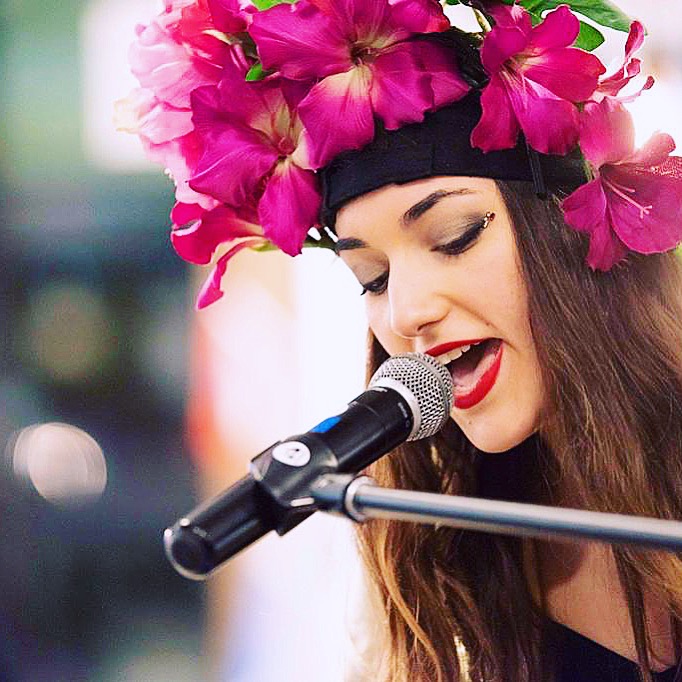 Q: How would you describe your music? Do you write the music, the lyrics? Do you start with the lyrics? Or do you write the music first?
A: Fun, Romantic, Sexy and Exciting! Yes, I'm composing and writing my songs.
It really depends, sometimes a cool words pop out and I start the song based on those but most of the time I play some chords or a bass line and the lyrics and the melody come together at the same time. It's really strange how all come together so naturally! Afterwards, when you listen back to your track, you ask yourself: "Where did this come from?"
Q: You have already many fans and followers, you are very active on social media and you are already considered as an influencer, you are very generous, sharing many life moments. Do you have a special message to share with your songs?  Do you want to share a message with our readers?
A: I have lots of different messages and get inspiration through all the stuff happening in my life. So each song is quite different. I think that really good tracks combine TRUE feelings and TRUE stories and if it's true everybody can relate to that 'cause we are humans at the end of the day and even if we don't say it out loud we've all lived at least some common stories.
Laugh, have fun and be crazy 'cause at the end life is just one big party you've been invited too!
Of course, nothing is perfect and thankfully it inspires me to write love songs too. So enjoy all those happy moments, even the sad ones will make you enjoy more the happy ones!! And something important– follow your own guts, don't listen to the naysayers!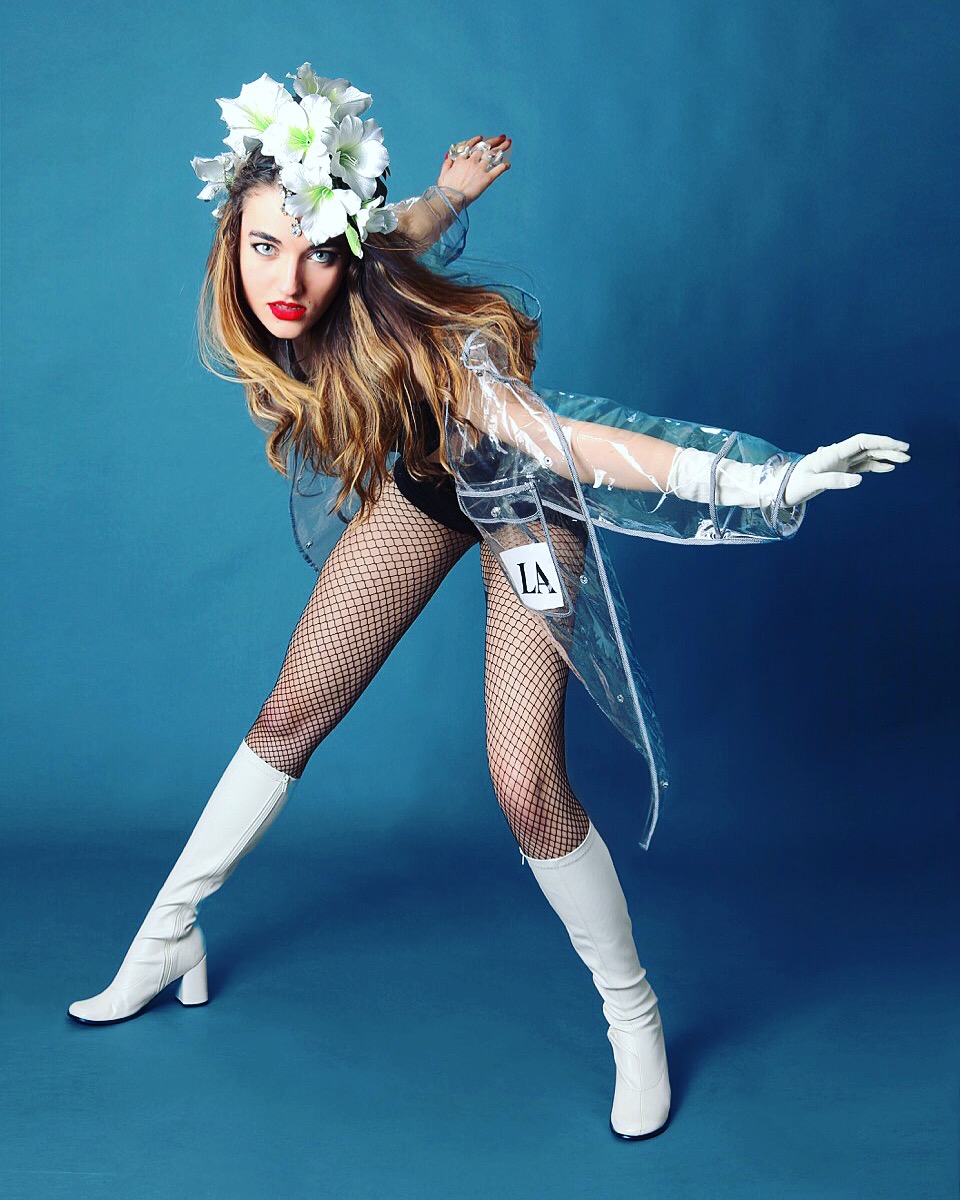 Q:  Where do you find inspiration for your music? Who are your idols/models in life and music?
A: Everywhere! Life is really inspiring. All you see, all you hear even what you smell can be inspiring! It's why you have to select what's good for you and be careful of the toxic stuff. Even Toxic friends can be inspiring but be careful! If I had to make a list your interview would never end hahaha.
My Idols / Models in life? That is a tough question haha. So many great singers, performers, Musicians, DJ's, Fashion Designers, Artists, Photographers.  From Marilyn Monroe, Michael Jackson, Britney Spears,Daft Punk, David Bowie, Lady Gaga, Madonna, Gwen Stephanie, Michel Polnareff, Elton John, The Beatles, Giorgio Moroder, Donna Summer, Bob Marley, Yan Tiersen, Bollywood Music and so many more..
And especially my Parents! I had the fortune to have parents who supported my dreams.
My Father is an architect and also an amazing designer, so since a young age I've always been creating and surrounded by art.
And my Mother! Always there to be an amazing woman! And she has done so many different things in her life, (model, journalist, singer, event organiser, founder of an amazing foundation encouraging people to bring back flowers in perfume.)
I guess I'm a mini version of her in a certain way: Full of energy, positivity, excitement, party girl in the soul and a dream believer!
Q: You worked with the Supermen Lovers for your first EP, who do you dream to work with for your next album? 
A: They are many different Dj's / Producers that inspire me so much and who I would love to work with, and so many people I don't know yet too! But I would say Martin Solveig, Pharell Williams, Jax Jones, Riton are one of them.
Q: We saw you on stage and it seems that you love stage, you love dancing and sharing with the public. Can you tell us when did you started dancing and how you invented this new dance style?
A: Olala since I could stand on my two feet! Ahah I started to dance very early and discovered the magic power of attracting people's attention! At the age of 4 I started to play in musicals and also taking many dance classes ballet, jazz, and tap dance.
Later on I discovered Bollywood dance and became so passionate about this culture. I find it so beautiful and graceful with so many pretty mudras (hand postures) actually it's funny cause one day I was looking at a Tv Show where people were signing in American Sign Language (ASL) and I actually found some similarity in a way, so I took my songs and decided to translate them in ASL and use those signs in my dance moves! So it created a whole new choreography with a true meaning! It makes so much sense!
Last time I went to New York, I met some deaf people and for the first time of my life I was communicating with someone in ASL. I performed my songs to them and it was so amazing: they could understand my songs and feel the emotions of what I was saying just looking to my dance moves! You can't imagine how I was touched by that moment! I really want to bring something new to dance and want music to be enjoyed by the whole world!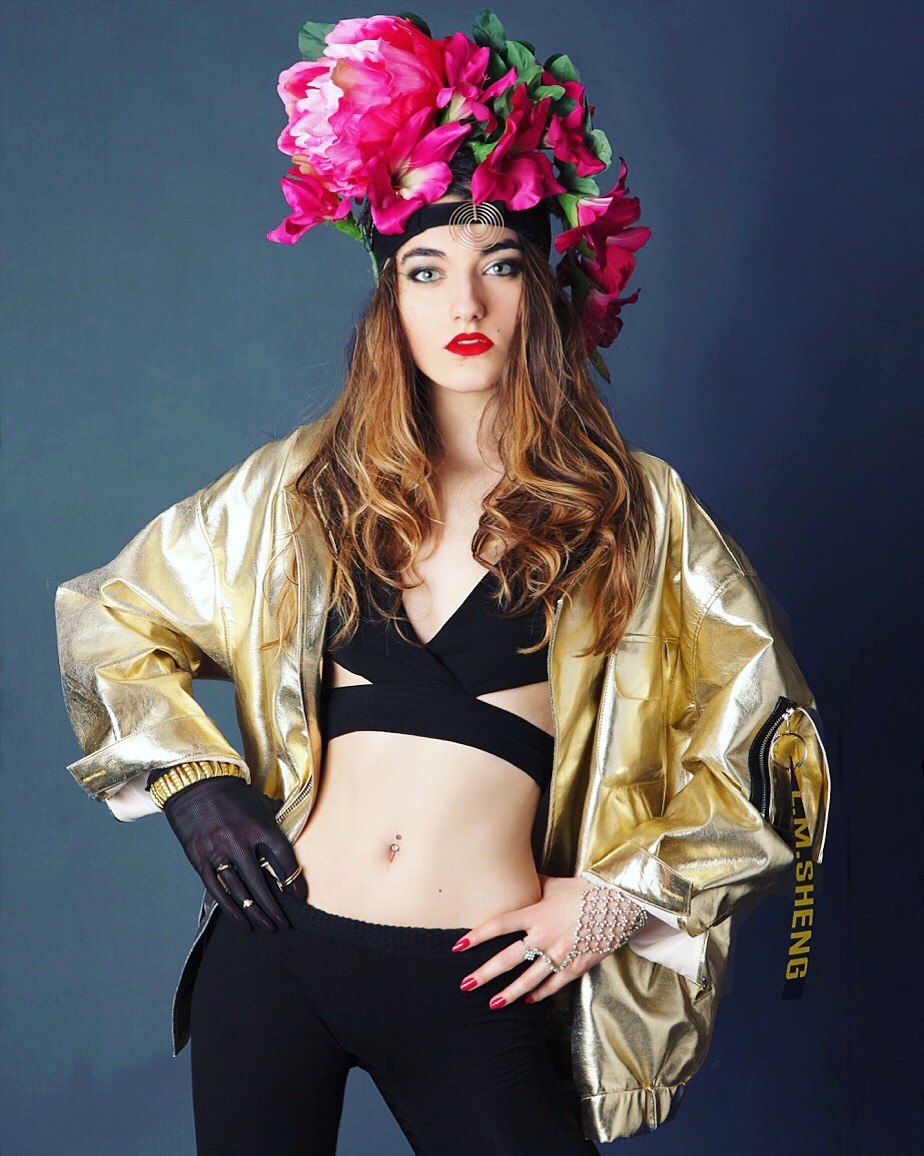 Q: You love fashion, we saw you on stage in Paris during the fashion week, what is your favorite fashion designer? 
A: Oh yeahhhhh! I'm just crazy about fashion!! Especially in Paris there is this refined taste of fashion even in électronic music you can feel it. I'm madly in love with glitters and eccentric, crazy outfits, especially the 60's and 70's fashion style (shapes colours etc..) like Pierre Cardin, Courreges, Paco Rabanne etc.. There's a fashion Photographer that reflects the kind of style I love is Ellen Von Unwerth! I love shopping unique pieces and matching them together to create one perfect look! Actually during my avant première I was wearing one of the flowers crown I made and you can see some more of them on
my Instagram during the photoshoots of Patrice Van Malder an amazing fashion photographer I have the chance to work with.
Q: Tell me more about your new EP.
A: I'm so excited to release my first EP, it has been such a great year working on two of the songs with
Vyel my music Buddy and Finishing the whole EP with Guillaume Atlan (The Supermen Lovers) an
amazing producer who taught me so much over this year!
You can follow me on social media @lalauraparis on Instagram and Facebook! I'll keep you posted on the release of those 4 exciting tracks and my next live concerts 😉
Photo Credits:
For the fashion pictures: Photos: Patrice Van Malder;
For the concert pictures: Photos Concert AFD-PCD Show Paris