Tuscany Reserve: A journey through the landscapes of perfume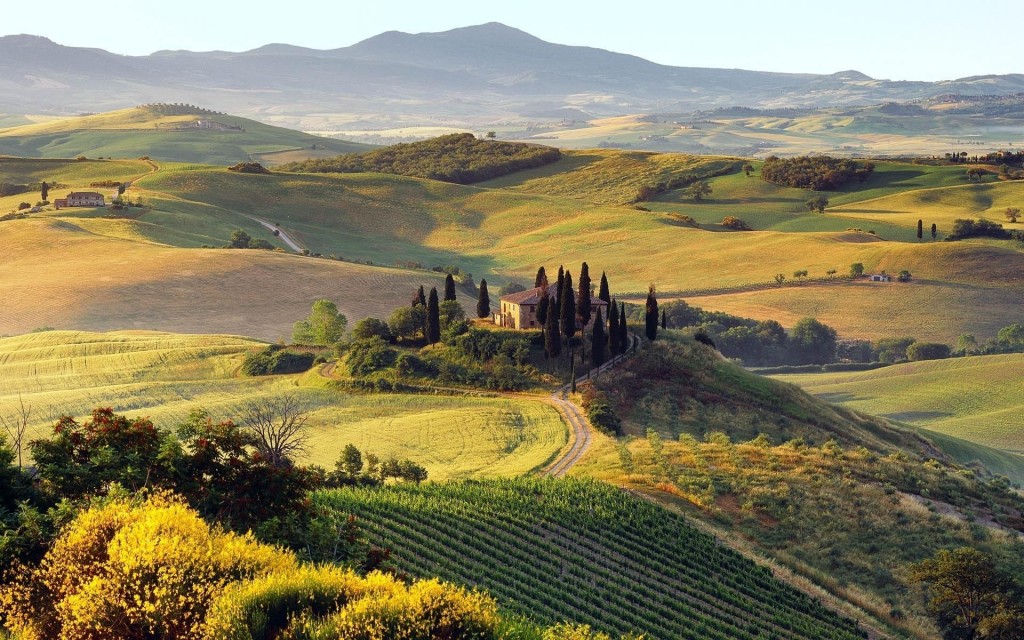 We come to the worldwide dreamt of and loved Tuscany in search of fine art, simple yet wonderful typical cuisine, oil routes,wine trails, the extraordinary countryside, for the melodic Italian language and culture, and now for special local made niche perfumes. What's the smell of Tuscany? It smells of refined notes of ripe fruits, truffles, wild flowers, pine nuts, together with aromas of vanilla and balsamic herbs. Everything is so fragrant with forest herbs here in "Chiantishire" …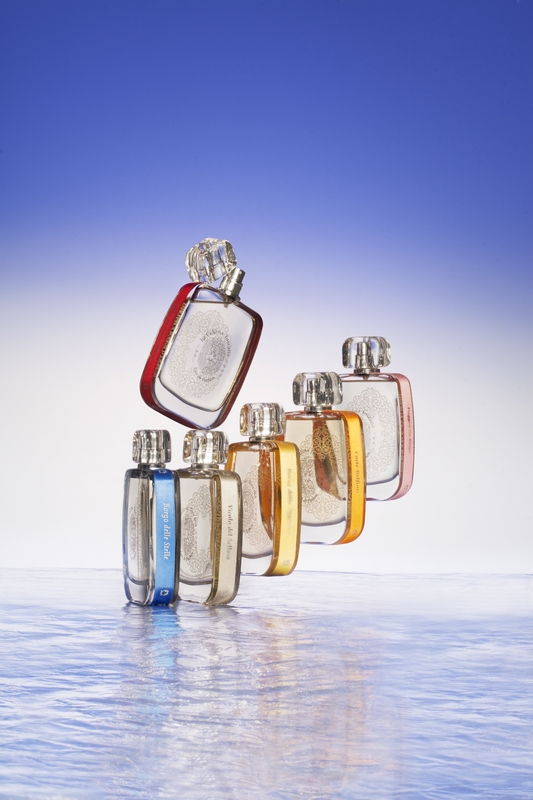 At the 2013 Esxence Artistic Perfumery Event held in Milan at the end of March we had a touching and passionate encounter with La Collina Toscana/Tuscany Reserve collection. The fragrances express the synthesis of art and craftsmanship, true "Made in Italy", and, to be precise, "Made in Tuscany."
"La Collina Toscana Tuscany Reserve" springs from the history and the charm typical for Tuscany hills which maintain their ancient atmosphere and technique of manufacturing all the good things in life, including perfumes. The line draws inspiration from Tuscany small villages ("borgo") rising on the top of round hillocks ("poggio"), characterised by merchants' lodges ("loggia") and by a labyrinth of lanes ("vicolo"), leading through flowered courts ("corte") to antique fortresses ("rocca").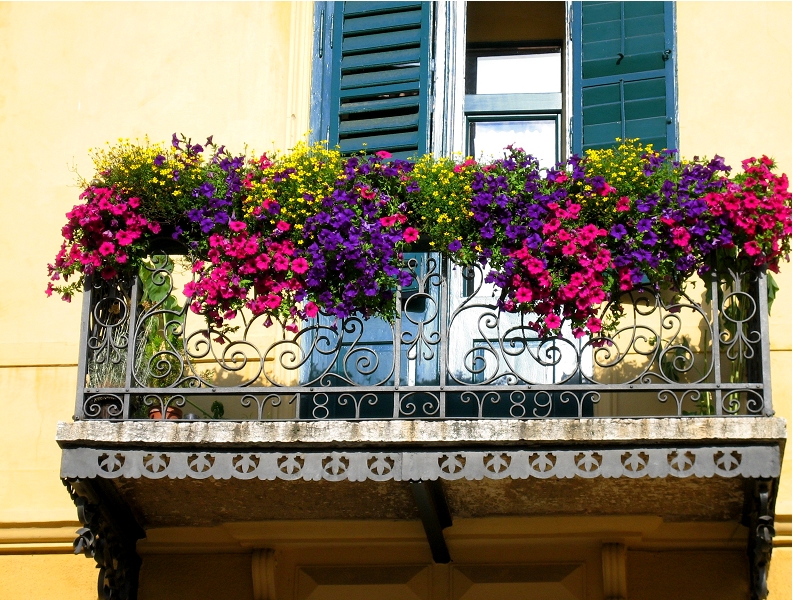 After the numerous awards for the concept and the packaging and the increasingly expanding international distribution, La Collina Tuscany Reserve expanded its product range by introducing two new fragrances: one female (Corte Belfiore) and one male (Vicolo del Selaio). These are the result of a sniff test performed the during last year's edition of Esxence. The bouquets were selected with the help of many consumers, buyers and opinion leaders. La Collina Toscana Eau de Parfums stands out for innovative bouquets, limited-edition and prestigious packaging. Its loog is inspired by Florentine filigree and lace, the friezes on age-old buildings and wrought iron artefacts.
The new La Collina Toscana range was born in handicraft shops keeping a definitely homemade mark. A packaging that combines modern shapes and classical elements, created with outmost care for extreme detail. The clear glass bottle, bearing the Tuscany Reserve logo on both front and back, is personalized by handmade and hand decorated ribbon corresponding to each fragrance.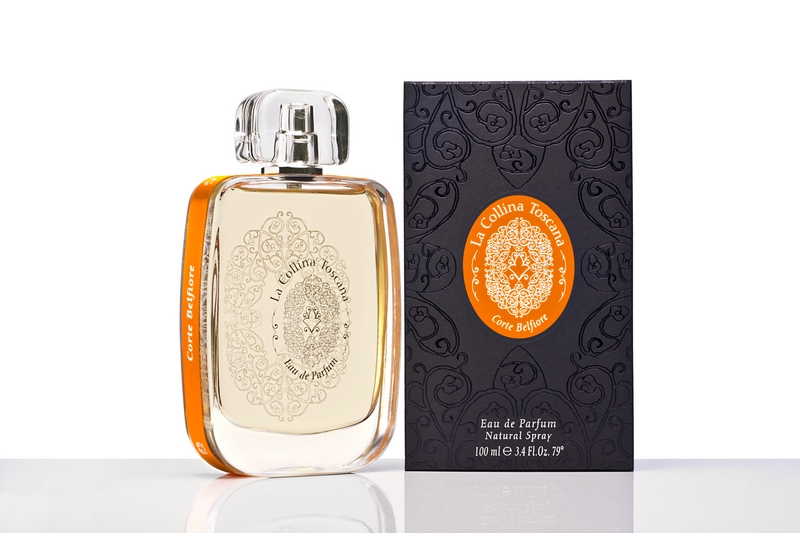 The Oriental – Spicy – Woody La Collina Toscana CORTE BELFIORE – BELFIORE COURT was one of our favorite. Memories of a peach orchard and a balcony full of flowers will invade you with the first cloud of the perfume, along with oriental accord and spicy warm tones. The top notes of red berries and plum, with a slight praline touch, come along with a persistent floral and spicy heart, dominated by ginger, cinnamon, jasmine and orchid. This uncompromising round jus is enriched in the bottom notes by patchouli and sandalwood aromas, softened by the dab of vanilla and incense.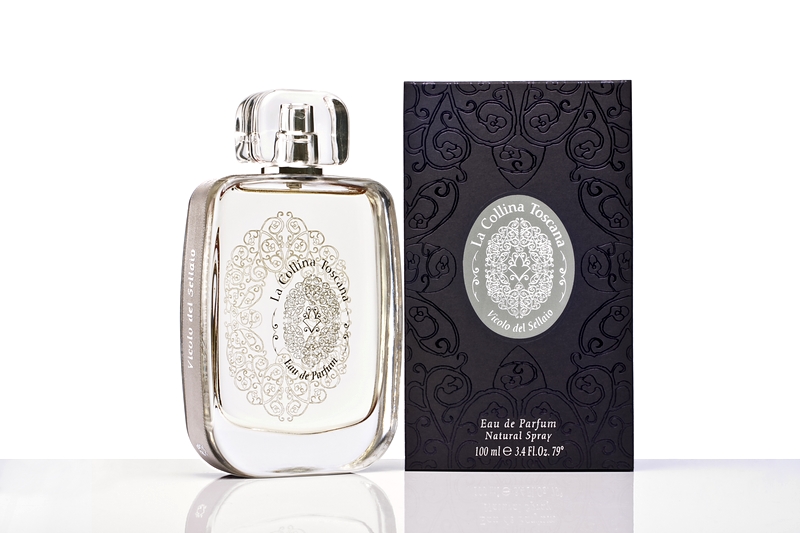 Decidedly masculine VICOLO DEL SELLAIO – SADDLER'S LANE fragrance evolves in a smooth and refined oriental leather accord, with fresh top notes of thyme, saffron and raspberry combined with the sophisticated elegance of incense and jasmine. SADDLER'S LANE is a crescendo of warm leather, amber and vanilla accents that gives a strong character of elegance.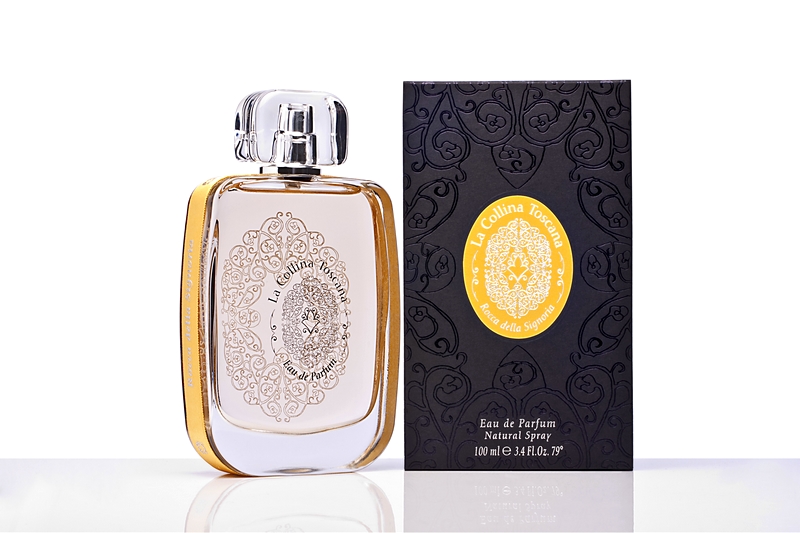 The idyllic landscapes of Tuscany were coveted by latent enemies: to defend hamlets and castles, fortresses or "roccas" were built, subsequently becoming integral parts of the scenery. ROCCA DELLA SIGNORIA – SIGNORIA FORTRESS fragrance has been composed thinking of these strongholds. It is a sophisticated equation, featuring amber, oriental and spicy notes.
A rich blend of bergamot and star anise introduces its heart, which encloses the rarest and most precious incense. Intense and long-lasting, it fades into an echo suffused by the deeply sensual notes of patchouli, cedarwood, patchouli and sandalwood, offering surprising sensations of elegant pleasure.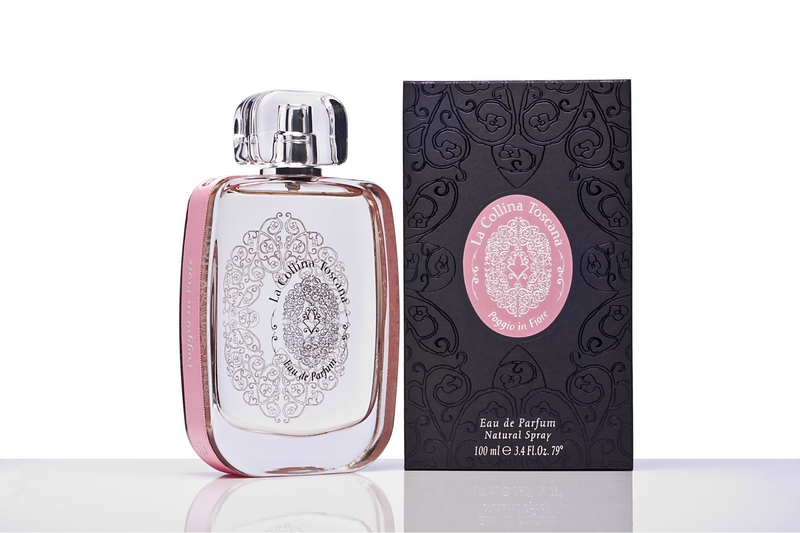 La Collina Toscana "POGGIO IN FIORE – FLOWERY HILLOCK" conjures up images of the gently rolling countryside, with wild flowers softly perfuming the air and adding splashes of bright colour to the green backdrop of meadows, valleys and dales. It is a joyful and luminous fragrance quivering with white flowers and vanilla. Frangipani and tiaré, borrowed from exotic gardens drenched in sun, announce the gentle heart of jasmine and orange blossom which, suffused with a caramel accent, fades into a charming sillage of musk and vanilla.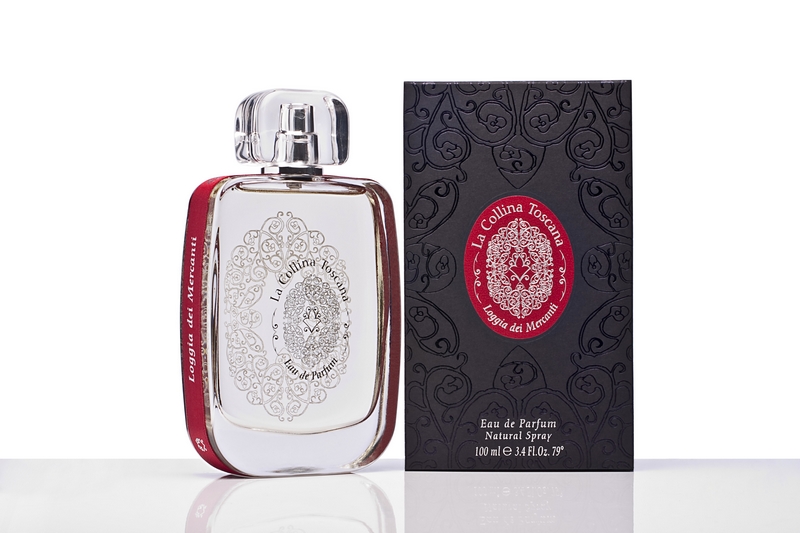 Trade was an essential activity in old Tuscany, with merchants gathering in "loggias" to exchange goods and news. LOGGIA DEI MERCANTI – MERCHANTS' LODGE fragrance takes inspiration by this meeting-place and is daring and woody, deep and seductive. Oudh wood features prominently in the composition and is enhanced by the multiple olfactory notes of cedarwood and sandalwood. Warm, sensual and intriguing, this spicy sauce has a strong oriental flavour, "elevating the spirit towards ancestral destinations".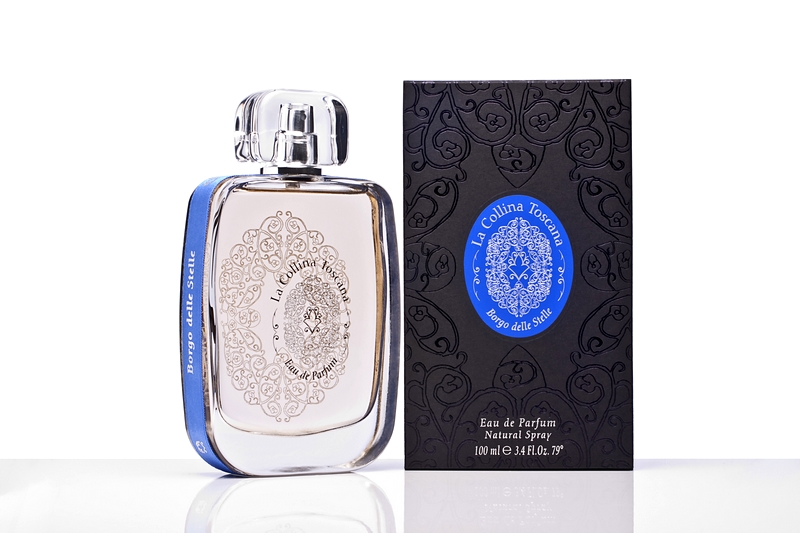 The small villages, set in a picture-postcard scenery, slumber in the quiet nights under a star-studded sky. BORGO DELLE STELLE – VILLAGE OF THE STARS has been inspired by this image, resulting in a balsamic alchemy with floral and chypre accords. Rose, saffron, jasmine and ylang-ylang fuse together in original top notes with a floral heart of iris, violet, heliotrope and nagarmotha. These original notes are an invitation to the base notes, redolent with sandalwood, musks and vanilla.