Paris's Biennale des Antiquaires to hold mini-fairs in Hong Kong and Istanbul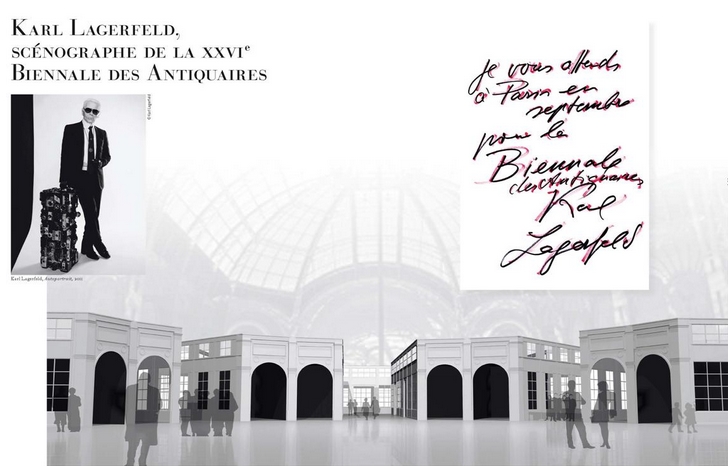 The Biennale des Antiquaires, France's oldest art fair, is expanding the venerable biennale to some of the world's fastest-growing art markets. In addition to debuting a new fair in New York this November at the Park Avenue Armory, Christian Deydier, Biennale's president is planning to launch mini-fairs in Hong Kong and Istanbul in the fall of 2013.
Deydier has convinced fashion legend Karl Lagerfeld to serve as the fair's official "scenographer,".
Karl Lagerfeld, who has used the Grand Palais as a venue for his high production Chanel fashion shows, plans to transform the massive space into a bazaar from the turn of the century.
"We always hear, 'This fair is the most important fair in the world,' but because it is a biennale they forget," Deydier told ARTINFO. To keep the fair competitive with glamorous annual events like TEFAF, the Syndicat National des Antiquires (SNA), the antiques organization that runs the fair, will organize the two small, four-day art fairs, each one featuring 15 to 25 dealers — mostly galleries that are part of SNA, with a few local names thrown in.
Both of the new mini-biennales will be tailored to their locales: "The fair in Istanbul will have Islamic art, art deco, and Chinese art because there is a big market for that there, as well as painting," Deydier said, while the fair in Hong Kong will feature Chinese art and design as well as African art. "We chose Hong Kong because it is a central place in Asia — it's easy for people from Taiwan, Singapore, and Japan to come, and it's also easy for us to import and export art, unlike in Shanghai, for example."