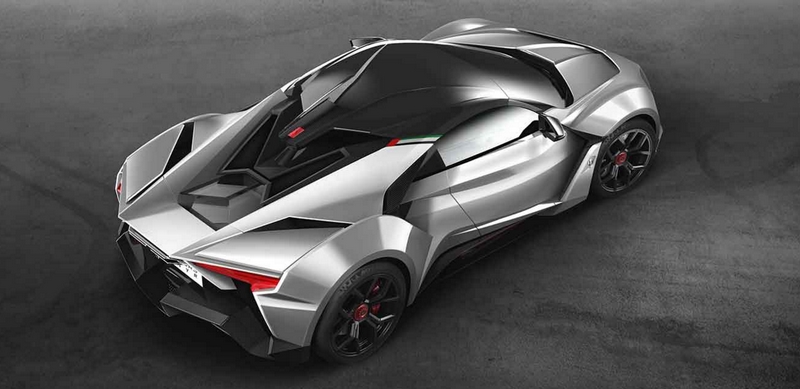 W Motors, the first Arabian brand of high-performance luxury sports cars, unveiled its latest creation, the Fenyr SuperSport at the 2015 Dubai International Motor Show.
The new Fenyr SuperSport is the latest addition to the W Motors line-up of Hypercars. Limited to only 25 units per year, the carbon fiber vehicle balances advanced aerodynamics engineering with the aggressive W Motors aesthetics conceived by the W Motors internal design team.
The Fenyr was brought to life in collaboration with a plethora of renowned international technical partners including notorious engineering firms Magna Steyr Italy and RUF Automobile Germany.
As one of the leading Hypercars for years to come, the Fenyr is powered by a custom-made Flat Six Cylinder, 4.0L Twin Turbo, Mid-Rear engine produced by RUF Automobile in Germany, along with a 7 Speed Double Clutch gearbox, delivering from 900hp and 1200 NM of torque for extreme performances achieving 0 to 100km/h in less than 2.7 seconds and a top speed exceeding 400km/h. Also contributing to performance improvements, the whole car-body is crafted out of carbon fiber and complemented by a tubular light-weight aluminium chassis.
Along with the styling model of the Fenyr SuperSport, the mythical Lykan HyperSport is also on displayed during the show carrying the Fast and Furious 7 colours in reference to its star role in the movie earlier this year.