---
This article titled "'We will be ready, inshallah': inside Qatar's $200bn World Cup" was written by Robert Booth, for The Guardian on Saturday 14th November 2015 08.00 UTC
Pitch-side at Doha's sweltering Abdullah bin Khalifa football stadium, coach Felix Sanchez barks instructions at his Qatar under-23 team. "Out of here!" he screams as his players run the ball into a channel filled with Palestinian defenders. "Yalla shabab!" he shouts in Arabic. "Let's go, lads!" He shakes his head, fuming, as football coaches do.
It is late September and an early-round tie of the West Asian Cup, in front of no more than 200 spectators and against a poor opposition, in more ways than one. Three of Palestine's players, from Gaza, have hardly played with their West Bank-based team-mates, because it is so difficult for them to travel through Israel. They are a tough-tackling bunch. Sanchez's players, by contrast, are hothouse flowers: the carefully groomed sons of the small Qatari middle class, who lack for nothing when it comes to coaching, facilities and preparation.
Marshalling the Qatar defence is the captain, Musaab Khidir, a charismatic 22-year-old with braces on his teeth and light-footed poise. In midfield is Ahmad Moein, the 19-year-old fulcrum of the team, a player who models his passing game on videos of former England star Frank Lampard. In an otherwise empty stand, three Palestinian fans resolutely wave their national flag as their players wilt in the 30C evening heat and Qatar ease to a 3-0 win.
Even against mediocre opposition, you can understand Sanchez's urgency. The former youth coach at Barcelona FC's La Masia academy, which has turned out superstars such as Lionel Messi, is now in charge of a squad expected to form the core of the side to play in the 2022 World Cup in Qatar, perhaps the most controversial global sporting event since the 1980 Moscow Olympics.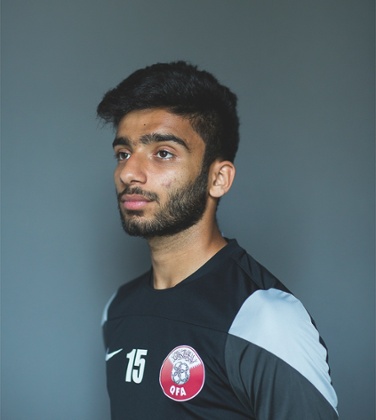 Back in 2010, when Fifa's now-suspended president Sepp Blatter shocked the world by announcing Qatar as hosts, the country qualified for its own tournament automatically. Unless it upsets the form book by qualifying for the next tournament, in Russia in 2018, it will become the first host nation in history never to have been good enough to reach the World Cup finals under its own steam. This all comes against a background of bribery scandals, and international outrage over the country's treatment of migrant labourers.
This is the inside story of Qatar's extraordinary football experiment, as it tries to find out if it is possible to buy its way from a world ranking of 112 (when it was awarded the hosting rights) to world-class status by the time the tournament comes round in November 2022. Succeed, and Qatar could boost its soft power on the global stage and spark a football boom in the Middle East. Fail, and the nation's rulers face embarrassment in front of a television audience of more than a billion. Sanchez and his young players have a lot resting on their shoulders.
***
Qatar's huge gas and oil reserves have, in the space of just four decades, taken it from a Persian Gulf backwater known for pearl diving and fishing to the richest country on Earth per capita. The nation's ruling family, the Al Thani clan, has decided to pour cash into football in the hope that it will prove a passport to international credibility, as well as building a new sense of national identity and purpose. The best players, coaches, sports administrators and stadium architects are being flown in from around the world.
To many, it makes no sense. It is far too hot to play football for most of the year, when temperatures can hit extremes of 50C. When it comes to assembling a team, the nation of no more than 400,000 Qataris has very little talent to choose from. There are fewer than 7,000 registered players, compared with three million in Spain and six million in Germany; the Solomon Islands have more players than Qatar. Zico, the Brazilian who played in three World Cups, has called for Qatar to be stripped of the tournament, because "they don't have football".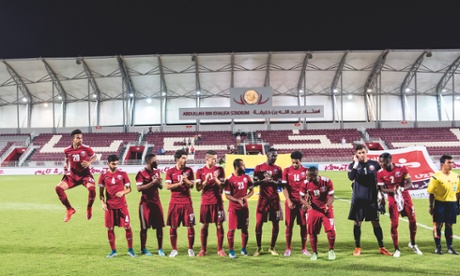 From the outset, the project has been buffeted by major scandals; however successful the country's preparations, it may always be seen as the cup that shouldn't have been. In 2013, the Guardian reported that 44 Nepalese labourers had died at work on building sites in Qatar in the space of just two months. The following year, it was revealed that workers on a World Cup stadium designed by Zaha Hadid were earning 45p an hour.
Around the same time came allegations of multimillion-dollar bribery in the bidding process, involving the Qatari Fifa vice-president Mohamed Bin Hammam. Leaked documents suggested he paid $5m (£3m) in cash, gifts and legal fees to senior football officials. Qatar's 2022 organising committee argued that Hammam had nothing to do with their bid – that he had been building support for his own tilt at the Fifa presidency.
After an internal investigation of the combined bidding process for the 2018 and 2022 World Cups, Fifa agreed in November last year that Hammam had no formal role within the Qatar 2022 bid team, and that his actions had not compromised the process. Yet questions remain. Michael Garcia, the US lawyer who conducted the investigation for Fifa's ethics committee, has since resigned, complaining that the limited summary of his report published by Fifa contained "numerous materially incomplete and erroneous representations of facts and conclusions". In June, Swiss investigators said they were looking into 53 possible cases of money laundering, and 121 incidents of suspicious activity in Swiss bank accounts. The head of Fifa's audit and compliance committee, Domenico Scala, has said there could be a re-vote if clear evidence of bribery emerges. Until then, Qatar's grand project rolls on.
***
Drive around Doha (hardly anyone walks – it is far too hot) and you can spot the outline of an emerging football culture. New UFO-shaped football stadiums are sandwiched between dusty shopping malls and gated villa communities: some are for local club sides, and are far too big for their meagre fanbases; others, like the Norman Foster-designed 86,250-seat Lusail stadium, are for the World Cup final.
Qatar is pouring money into the World Cup project almost as fast as it bubbles from its oil and gas fields: a staggering $200bn will go into infrastructure, including a new rail network, hotels and roads ahead of the tournament, dwarfing the £9.3bn the UK spent on the 2012 London Olympics.
There are hints of fandom, too. In the malls, with their Swarowski crystal shops and smartphone concessions, Qatari teens sport Barcelona and Paris St-Germain shirts; Qatar sponsors the former and owns the latter. Turn on the TV and football gushes forth. Qatar has splashed out on the rights to televise 52 football competitions worldwide, and state broadcaster BeIN sports now has 18 football channels. BeIN has hired the former Sky Sports presenters Richard Keys and Andy Gray, who resigned and were sacked, respectively, after making sexist remarks. (Keys doesn't seem entirely reformed; in an online clip filmed in his Doha TV studio, he introduces a female crew member as "naughty Nora".)
But look closer, and other parts of Qatar's new football culture are a desert mirage. Sanchez's team perform in front of almost empty stands; so few people want to watch club matches that low-paid migrant workers from Africa and Asia are bussed in, in their thousands, to fill empty seats. When I arrived at a match in the Qatar Stars League, the top-flight competition, the first thing I saw was a Kenyan pulling on a traditional white gown. He and his friends said they were among hundreds paid the equivalent of £5 to dress up as Qataris, fill a seat and have a stab at singing football songs in Arabic. When asked, the league said it doesn't pay for fake fans and doesn't condone the practice; clubs do, however, pay entertainers "to create an atmosphere".
This is another irony: the vast majority of Qatar's population is excluded from the footballing side of the World Cup project. More than 1.8m residents (about 80% of the population) are migrant workers, mostly labourers from south Asia and Africa, earning salaries of around £10 a day while living in basic, sometimes squalid, labour camps on the city fringes. These people, many of whom love football and play when they get the chance, cannot become citizens. Rather than being the people's game, football in Qatar is the game of the minority elite.
***
The engine room of the 2022 project is the Aspire Academy, a kind of sporting Hogwarts on the fringes of Doha, founded by the Emir in 2004. This is where 240 Qatari children live, learn and train to become top footballers, swimmers and athletes, their fees paid for by the state.
Beneath a blue dome on a full-sized, air-conditioned pitch, training is overseen by experienced coaches from the Spanish, German and English leagues; outside, children play on half a dozen international-standard, extravagantly irrigated outdoor fields. Pele and Maradona are among ex-players to have been flown in to help; the goalkeepers have received coaching from the Spanish and German internationals Iker Casillas and Manuel Neuer. Almost everyone in the current under-23 squad attended Aspire, which means that Qatar's World Cup side will essentially be an old boys' team.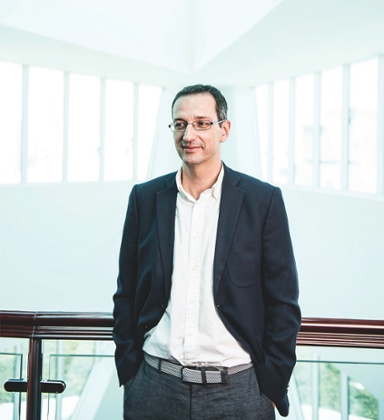 Aspire's director is Ivan Bravo, an urbane Spaniard who until 2010 was director of strategy at Real Madrid. Sitting on a sofa outside his large office, the US MBA-educated executive explains what Qatar hopes to achieve. "It is the same as Spain ahead of the 1992 Olympics," he says. "It was developing economically, coming of age and trying to build a presence in the international arena. What gave Spaniards self-confidence, credibility, respect and a seat at the table with the rest of the world was sport: first the Barcelona Olympics, then Real Madrid and Barcelona becoming the biggest clubs in the world, then the national team winning the World Cup… Then Rafa Nadal, Fernando Alonso and the NBA [basketball] players: that gave Spain self-esteem."
As for Spain, so for Qatar – or that's the theory: that sport can unlock international status and domestic self-confidence. But because Qatar has so few citizens, it cannot rely on what Bravo describes as "Darwinian" selection, where only the hungriest and most competitive reach the top. Qatar runs an ambitious foreign scouting programme, Aspire Football Dreams, which screens around 500,000 children a year from west Africa, central America and south-east Asia. The best few are offered the chance to train at the academy in Doha, and at another in Senegal.
This has raised suspicions that the country will naturalise the best players to strengthen its squad. But Bravo says that giving passports to foreign players has been all but ruled out. He points out that Fifa rules mean a player must have lived in a country continuously for five years after the age of 18 before representing the national side. They still have seven years until kickoff, but Bravo insists, "What we are trying to do is have the players born in Qatar, whose parents are born in Qatar and meet the eligibility rules, to be the ones who represent Qatar. There are no Africans coming in."
Instead, they hothouse Qatari boys. Aspire Academy scouts scour every primary school in Qatar for talented children as young as six, inputting every child's level of skill into a database. Around the age of 11, they select 400 children for pre-Academy teams, offering 25 scholarships a year. These children are on site for 10 hours a day, to fit in two training sessions, plus lessons including English, Islamic studies, Spanish, French, maths. The older ones stay overnight in what feels more like a business hotel than a boarding school. The walls bear the school motto, "Aspire today. Inspire tomorrow." When the boys graduate, they wear special blue capes emblazoned with silver-and-gold angel wings.
The current under-23-team goalkeeper, Muhannad Hussein, 22, who at 6ft 1in is one of the few Qataris tall enough to play in his position, is an Aspire graduate. Focused and polite, he says he was eight when he first kicked a ball in the school playground not far from his home in Duhail, an affluent north Doha suburb, where he lived with his mum and his dad, an IBM computer engineer. Within a couple of years, his teacher spotted his talent and suggested he join a club. It was 1999, and football meant little in Qatar, which was becoming rich with the gas boom but was still socially conservative.
"[My parents] sometimes refused to allow me to go to training," he says. "They thought it was a game, that it cannot be work or a source of life for me in the future. They wanted me to find normal work: businessman, engineer, doctor, pilot. It was really difficult. If you ask my father now if he could have seen the future, he would have given me to football without a fight. Having the World Cup in Qatar has changed people's minds."
Muhannad is desperate to play at the World Cup. "I must be there. I don't care about any failure in the way. The big thing is 2022."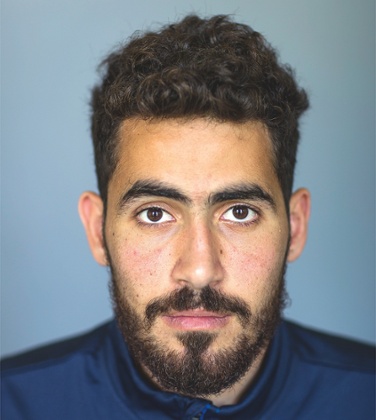 Mr Alaaeldin, an Egyptian civil engineer who brought his family to Qatar in 2003, is another parent persuaded of football's value as a career. His sons Ahmed and Mohamed both trained at Aspire and are now in Sanchez's squad. He says that attitudes to football have changed dramatically. "A football player is better than a civil engineer now. The status has changed. They give the footballers everything."
Decent adolescent players spotted by local clubs are given signing-on fees and even weekly cash sums just for showing up for training, a practice Bravo fears "takes away the hunger" that makes great players. I was told some 21-year-old Qatari players can earn as much as $300,000 a year, with wages rising to $800,000. Maintaining players' commitment and drive is hard when the usual threat of bringing in the next best player doesn't apply: there are no next best players here.
"The culture conspires against players' commitment," one coach working in the national setup tells me. "The desire to keep going, to come to training, the commitment of the players is not the same. At home, they have everything. They click their fingers and there it is."
And there are signs of worry creeping in. After Nepal managed to qualify for next year's under-16 Asian championships, and Qatar failed, local sports newspaper Doha Stadium Plus warned: "Something is not right in the way [the teams] are being groomed." A senior Aspire coach was quoted as saying, "Football isn't just about facilities, it's also about luck and hunger to do well." Tellingly, the team that eventually knock Sanchez's under-23s out of this autumn's West Asian Cup, winning 2-0 in the semi-final, are from war-torn Syria.
***
Mottram Hall hotel in rural Cheshire is the kind of place footballers go when they've already made it. Sir Alex Ferguson is honorary captain of the golf club; the spa is popular with the wives of players at the local Premier League clubs. In early September, it is also base for a training camp for Sanchez's team. The 2022 hopefuls arrive having just spent a few weeks training in Switzerland, to escape the heat of the Qatari summer, and have made themselves at home. Some take an afternoon nap while Arab pop music drifts out across the golf course from other players' bedroom windows. After training, a couple of the players sit down and reveal the flipside of their money-no-object world: huge pressure.
"People say the Qatari players have everything and are not showing it," says Ahmed Moein, 19, a midfielder the coaches have tipped as one of the team's most promising talents. "It puts more pressure on. My friends want us to qualify not just for the second round [of the World Cup] but maybe more – because it is in Qatar, and because everything is helping us, and there are no excuses."
Moein is the son of a Doha construction manager and has sacrificed a rich family life to play his part in Qatar's football dream. He comes from the fishing settlement of Al Wakrah, just south of Doha, and is the eldest of five children. He started playing at eight and joined his local club, but since the age of 17 he has been playing at KAS Eupen. Aspire bought this Belgian second division club, near the border with Germany, wholesale – as a place to harden up some of its 2022 talents against the older and stronger players in the league. There are currently six young Qatari hopefuls in KAS Eupen's squad. (Qatar is in the process of snapping up another lower-league European club, Cultural y Deportivo Leonesa in Spain, for the same purpose.) But the conservative, German-speaking Eupen (population 18,949) is a very foreign location for a boy bought up in the Arabian desert, however dedicated and ambitious. It is "very cold" and "boring", Moein admits. He is homesick. His family sometimes send him dates to remind him of home. "It is the hardest thing," he says. "I have spent all my life with my parents and family, so it's hard not to have them beside me. Now it's the third year, I am getting used to it."
Moein, in common with nearly everyone playing or working in Qatari football, doesn't want to talk about the bribery and slavery allegations. "These things are for the media," he says. "We are the players. We don't care. We just do our job."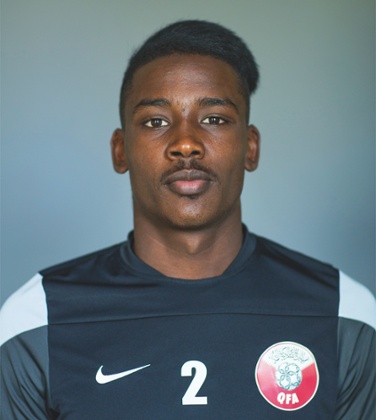 The team captain, Musaab Khidir, cuts a striking figure on and off the pitch. He sports a wedge haircut like the England star Raheem Sterling, wears tight black leggings and sleeves that he pulls over his hands as he talks, offset with a bright pink rucksack. He says he is desperate to make something of his situation: if he is not a success, then he might as well have studied. He talks about sacrifice. In Doha, after the sun goes down, the young head to shopping malls, where they meet in cafes and cinemas. All this is off limits. His father's advice has been blunt: "Eat well, sleep well, forget girls and going out with your friends."
"I finish training, have dinner and go home," Khidir says. "I try and stay away from my friends. This is a big chance for me. I can hardly believe that I could even play two or three minutes in the World Cup. I wouldn't be able to sleep. We will be ready, inshallah."
***
Four weeks later, Sanchez and his squad are back in Qatar, and they have just got their hands on a secret weapon. Already, they have a lavish backroom support staff that would make their rivals jealous, including a nutritionist, a masseur, a doctor, a recovery specialist, two physiotherapists, two kit men, a video tactician and three coaches. But on a sticky evening, as they train in the shadow of cranes erecting the 40,000-seat Khalifa International stadium for the 2022 tournament, they are joined by a major new asset.
On the edge of the penalty box, offering tips on free-kick technique, is Xavi Hernández, one of the best midfielders ever to have played the game. Five months earlier, Xavi had lifted the European Cup in Berlin's Olympic Stadium, as captain of Barcelona. It was the fourth time he had lifted the trophy, the final act of a staggeringly successful career that also saw him win the World Cup and European Championship (twice) with Spain. With his Barcelona and Spain midfield colleague Andrés Iniesta, he became the master of the quick passing, possession style of football known as tiki taka, transforming the game around the world.
Now he has promised to coach Qatar all the way to 2022, as well as play for a club side, on a reported £7m-a-year contract. The young players can barely believe he is here, posing for selfies with him after training and picking his brains on technique as they walk to the dressing rooms.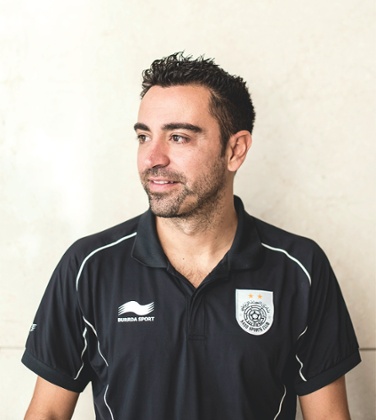 The following day, Xavi sits down in the lobby of Doha's five-star Millennium hotel to reflect on his first two months in Qatar. He arrives alone, and is engaged and relaxed, enjoying, he says, the absence of pressure after a 25-year career at Barcelona. His wife, Núria Cunillera, is expecting their first child, a girl, in December, and his two brothers, sister and brother-in-law have all joined him. They are living in the compound previously occupied by Raúl, the former Spain captain who played in Qatar until last year.
In the face of the controversies around the 2022 World Cup, Xavi is upbeat. The move to Qatar has been "one of the best decisions I have made in my life", he says. He is even delighted by the attendance numbers at matches, and seems unaware that paid crowds are bussed in. "This is the biggest project in world football. It is fantastic for the country, for the players, for a new generation and for me. I am not here for two years and then leaving Qatar. This is a very big project for me and my family."
But his reflections on what he has seen so far chime with Bravo's concern about an absence of Darwinism in Qatari football. "The level is better than we expected. They have talent here, but they need to continue playing for the whole game. For example, they play for 20, 30 minutes fantastic, and then switch off a little bit. They need to be more competitive. The people of Qatar need a more competitive mentality. Now, with the World Cup 2022, they are changing a little bit."
Does he think Qatar can avoid being knocked out in the first round group stage? "Maybe, probably. For example, Spain in the last World Cup had a very bad group stage [and were knocked out in it]. They want to be competitive, but after that we don't know. Maybe they win one game. We don't know. They want to improve. They have time."
Xavi sees his job as that of bringing tiki taka to Qatar. "Pap. Pap, pap, pap," he says, making the sound of a ball being passed quickly. "I want them not only to play for playing's sake, but to understand the game."
***
That evening, as the sun goes down, Xavi arrives at the Al-Ahli stadium to captain his club team, Al Sadd, in a Qatar Stars League match. In the car park, 20 minutes before kick-off, I spot a group of African men pulling on white gowns normally worn by Qatari nationals. They point to a queue of other men, already dressed in robes, who they say have been bussed to the ground after finishing their shifts on building sites or as security guards; they will earn an extra 30 riyals (£5.40) by posing as football fans.
"They are looking for bodies because there is no one to come," says Michael, a Kenyan security guard, who has invested in a robe to earn weekly fees as a fake fan. "The Qataris are not interested. Most are busy and they prefer to watch at home. We earn a minimum amount – if you get 30 extra riyals, you can feed yourself better."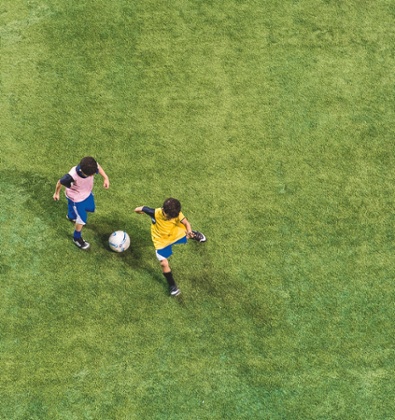 "They think that with the World Cup, people will worry that there's nobody here to watch the matches," says Kumar, an Indian builder who also says he is being paid 30 riyals to attend. "That's why they do this."
Around the corner, a thousand or so south Asian builders, many from one contractor, are escorted into another swath of seats behind a goal. They don't have gowns and are not paid, but they have been given free tickets by the club. Asked about what looks like a lack of genuine fans, the league told me: "Our goal is not to fill a stadium with people who don't want to be there. Our goal is to create a professional league with passionate fans, and in turn increase our attendance with people who really love football." Ironically, in a survey carried out last year by the government, many Qataris cited "paid fans" as a factor that made them reluctant to attend games.
One of the biggest questions facing Qatar – and international football – over the next seven years is whether the game can ever transcend the idea that cash is king. Qataris have the money; now they have to discover some soul in their professed passion for the game. With the demographics stacked against finding many real stars, and a climate and culture that doesn't encourage participation or attendance, that looks tough. If they fail, the fear is that the high point of the sporting lives of players such as Muhannad, Ahmed and Musaab will also be a nadir in international football's reputation, as a sport overtaken by money and power games.
As kick-off at the Al-Ahli stadium approaches, a rust-coloured moon rises in the sky and a few rich Qataris in immaculate robes settle into their air-conditioned executive boxes. In the bleachers, busloads of uniformed primary school children wave home team flags handed out by the club, and the rented fans file in. By the halfway line, a group of Al Sadd fans with pipes, drums and megaphone maintain steady chants. A steward tells me some of them have been paid up to 100 riyals each to create some atmosphere. They are doing a good job.
Four minutes into the match, Al Sadd piece together a sweeping move for Xavi to score with his right foot from close to the penalty spot. He smiles broadly as he wheels away in celebration and several thousand fans salute him – many fake, some of them real. It is a fitting image: Qatar has paid for everything, from the superstar scoring the goal to the fans cheering him on.
I ask Stanley, one of the Kenyans paid to be here, if he has enjoyed the game. He's not interested in football, he says, with a shrug. "We're only here for the money."
guardian.co.uk © Guardian News & Media Limited 2010
Published via the Guardian News Feed plugin for WordPress.