Jean Paul Gaultier is the latest designer to collaborate with Diet Coke. The French designer has been named the beverage's European creative director and is appearing in a series of short films for the brand.
Gaultier is a therapist, a journalist and a private detective solving a puppet's wardrobe dilemmas. Gaultier follows in the footsteps of leading designers including Karl Lagerfeld, Roberto Cavalli and Nathalie Rykiel by teaming up with the soft drinks brand.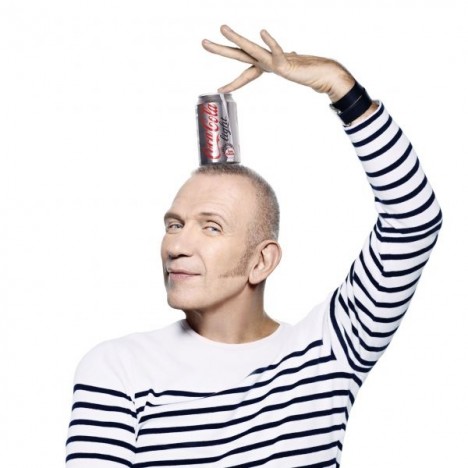 "The brand asked me to explore its fun personality and to style the bottle. I want to show people the codes and signatures I love. The bottles have the shape of a woman's body, so it was great fun to 'dress' them," the French creator explained to AFP.
"The Diet Coke motif is so beautiful I had to design around this. The finishing touch was to apply my logo to the bottle, like applying a fragile stamp — making it something special you want to touch."