Japanese distillery Suntory will be releasing a special edition whisky to mark the 50th anniversary of the Rolling Stones formation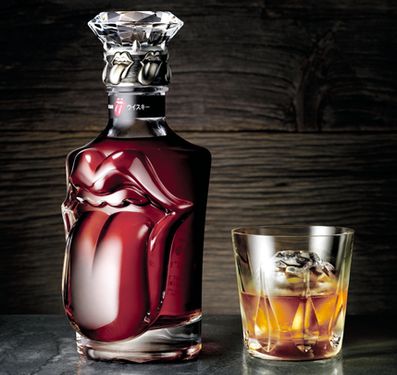 Japanese whisky distiller Suntory will release a special whisky for Rolling Stones 50th anniversary. Besides the precious whisky, the $6,300 (€5,208) bottle is the one who caught the worldwide attention. The recipient is featuring the group's trademark tongue logo.
Rolling Stones whisky will be released on October 30 in a limited edition of 150 bottles. The spirit is a blend of six different whiskies:
– a Yamazaki single malt whisky from 1962, the year Rolling Stones was formed;
– a single malt whisky from 1971 – the year when the tongue and lips logo was finalized
– a Hakushu malt and Chita grain whiskies from 1990 – the first time the Stones visited Japan.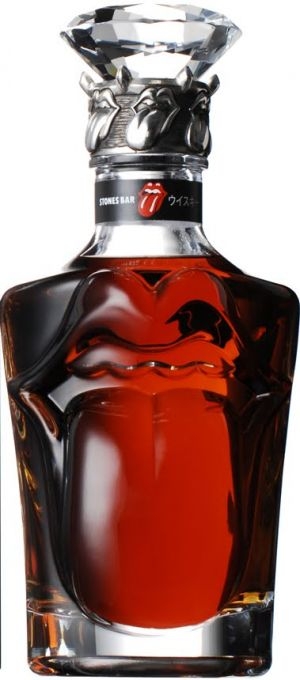 Suntory (founded in 1899) is providing a range of alcoholic beverages such as whiskies, beers, and wines, along with other soft drinks such as oolong tea and canned coffee.
Suntory's founder Shinjiro Torii began building Japan's first whisky distillery on the outskirts of Kyoto in 1923. The district was Yamazaki, now known as the birthplace of Suntory whisky, an area also known for its excellent water since ancient times by the name Minaseno.
Suntory introduced Suntory Shirofuda ("white label") in 1929, the first genuine whisky to be produced domestically. After further refinements to suit the discriminating market of Japan, the premium whisky Kakubin ("square bottle") was born.
Another distillery was built in 1973 in Hakushu at the foot of Mt. Kaikomagatake in Japan's Southern Alps. Suntory refined its techniques at these two ideal distillery sites to develop a variety of first-rate unblended whiskies and bring to market such products as the single malt whiskies Yamazaki and Hakushu, as well as Hibiki blended whisky.
Following these achievements, Suntory continued to pursue yet higher quality. In 2010 Suntory received the remarkable "Whisky Distiller of the Year" title at the Icons of Whisky 2010 awards for whisky manufacturers worldwide. This was the first time ever for a Japanese company to win the award. Suntory's whisky brands have earned numerous other commendations as well in some of the world's most authoritative international liquor competitions.