Tom Ford The Jardin Scents: Cafe Rose, Jonquille de Nuit, Lys Fume and Ombre de Hyacinth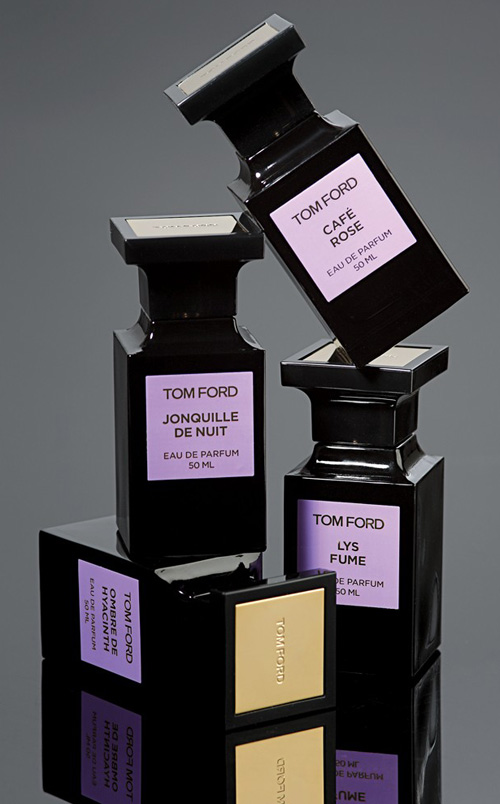 Tom Ford' Private Blend line is extended this Fall with four high-end fragrances centered around the 'dark' flowers garden theme. Ford's Jardin Noir is populated with Cafe Rose, Lys Fume, Jonquille de Nuit and Ombre de Hyacinth.
The unisex perfumes will retail for $90 (1.7-oz.) eau de parfum and $125 (3.4-oz. edp). Being a "niche" sub-line within a brand, the perfumes will certainly create an aura of hard to get.
Tom Ford's Signature collection, which includes the brand's bestselling Black Orchid, 2012 Fifi award winning Violet Blonde, White Patchouli, Grey Vetiver, Extreme and Tom Ford for Men, will have a new fragrance for men, available in 50 and 100 ml Eau de Parfum.
Tom Ford Noir notes include: verbena, caraway, bergamot, baie rose, violet flower, black pepper, nutmeg, iris, geranium, rose, patchouli, vetiver, clary sage, opoponax, amber, civet and vanilla.