---
This article titled "Is Mulberry poaching Johnny Coca from Céline?" was written by Lauren Cochrane, for theguardian.com on Monday 20th October 2014 14.22 UTC
If rumours circulating are to be believed, Mulberry is finally on the verge of appointing a creative director – and Céline's Johnny Coca is reportedly the front runner for the role. Coca has been head design director for leather goods, accessories, shoes and jewellery at the French label since 2010, during which time Céline has scored hits such as the Trapeze bag and posh satin skater shoes. To poach him would be a bit of a coup for the Somerset-based brand – in the doldrums since creative director Emma Hill left in 2013. While we wait for the news to be confirmed, here are five Mulberry meets Céline mash-ups we would love to see.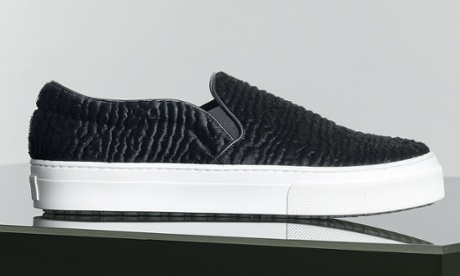 Skater shoes in sugar almond shades
Mulberry was one of the first brands to jolly up classic leather designs with a more fashion-friendly colour palette. Its pale yellow and duck-egg-blue Bayswaters became the status arm candy in the late-noughties. Coca could transfer this simple yet effective formula to footwear, using the skater shoe shape.
'The Daria'
Model Daria Werbowy is a bit of a poster girl for Céline – and perhaps her influence would come over with the arrival of Coca. With Mulberry fond of naming their bags after muses (see the Alexa, the Cara), the Daria could be next. All tawny limbs, with a penchant for sailing, expect something suitable for the high seas.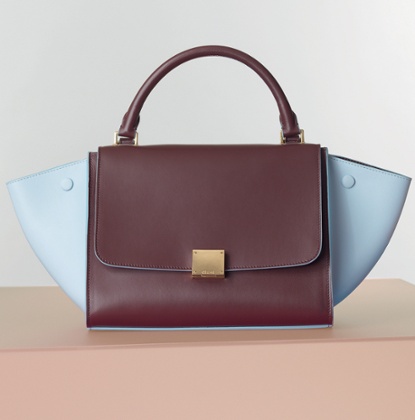 Lots of box bags
Both Céline and Mulberry agree on the appeal of the box bag – that's basically what the Del Rey, introduced in 2012, is, and Celine's Mini Doc bag isn't that far away. It's the perfect bag for arty young things to have draped across one sight shoulder. Oxblood is likely to be the shade of the leather.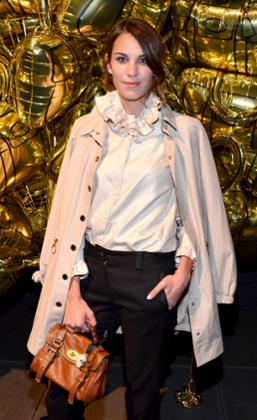 A squidgy satchel
The Alexa – a shoulder-held satchel shape named after Ms Chung – was a major hit for ex-creative director Emma Hill. At Céline, bags were held on the catwalk under the arm with the chicest of squidge. A clutch-satchel hybrid is a possible Mulberry-meets-Céline hit.
Totes for canines
Mulberry is famous for putting dogs on the catwalk – so perhaps Coca will expand this, by providing elegant accessories for daschunds, boxers and pugs. Alternatively, the smaller breeds could poke out of well-designed totes – like Paris Hilton's chihuahua but way classier.
guardian.co.uk © Guardian News & Media Limited 2010
Published via the Guardian News Feed plugin for WordPress.