Moynat for Pharrell Williams.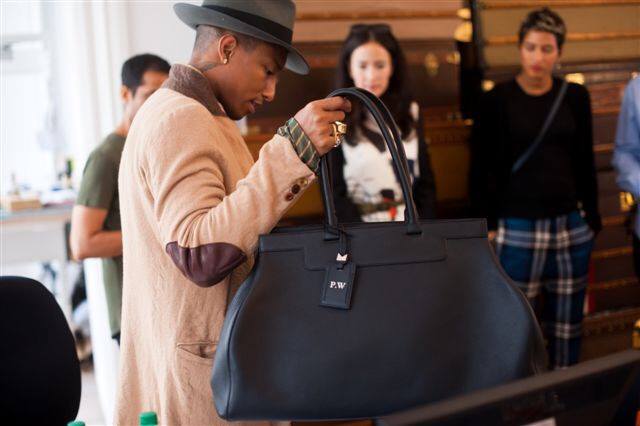 The golden age of elegant train travel lives on with the new Train Bag collection by Moynat, the oldest French trunk-makers. In the Moynat history, many creations begin with a beautiful "rencontre", from the friendship between Pauline Moynat and Gabrielle Rejane in the late 19th century to Ramesh Nair's creations for Pharrell Williams today.
American singer-songwriter, record producer, musician, and fashion designer Pharrell Williams visited the Moynat studio for the first time in October 2013 and the adventure started… He ordered the Moynat Work Bag, a special sized Pauline bag, which was entirely made and handpainted in luxury house's Paris atelier, before he
and Ramesh dreamed of creating the Train Bag.
Moynat was one of the very first luxury leather goods houses of its day. Known for its traditional know-how and skills base in handcrafting made to order luggage and travel
goods, the house became famous for its designs for the automobiles, as well as for its technical innovations such as making its trunks lighter and waterproof, and for its notable participation in the various World's Fairs.