UGG for Men Launches Fall 2012 with a Campaign Featuring Tom Brady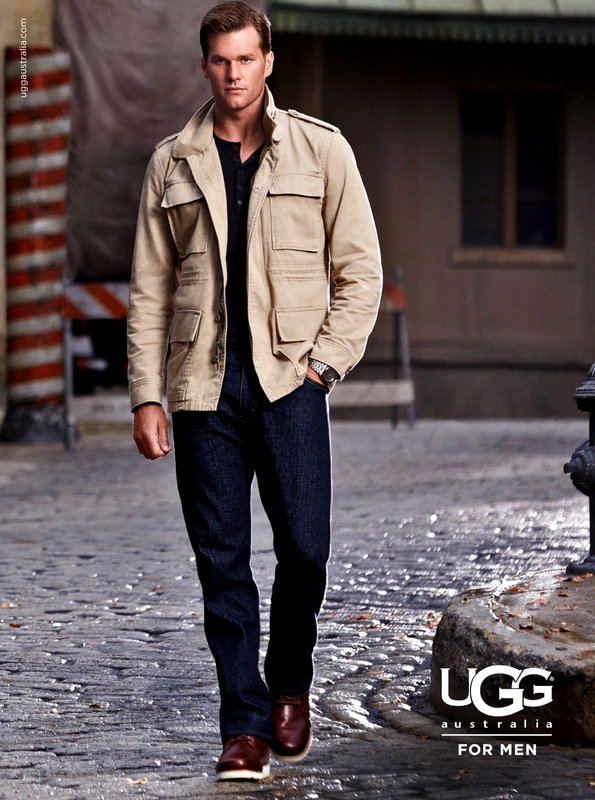 Tom Brady, the American football quarterback for the New England Patriots  has the ability to bring millions of people together with the way he plays football. Whether you are a fan or not, you're drawn to watching him, says UGG Australia that launched a new campaign for the Fall 2012 season featuring quarterback Tom Brady. The spot highlights the unique effect Brady has on the world through the eyes of a boy, who happens to see him at the airport.
The campaign illustrates the visceral duality that UGG footwear provides men by juxtaposing the comfortable, luxurious sheepskin inside with the rugged, masculine design outside. The breadth and depth of the Men's collection includes year-around styles, such as: rugged boots, casual shoes, slippers, cold weather boots, cold weather accessories, sneakers, flip flops and more.
"The Fall 2012 UGG for Men campaign continues to expand perception and showcase the variety of authentic products in the Men's line," said Connie Rishwain, President, UGG Australia. "What better way to illustrate this than with Tom Brady, a leader who truly embodies the brand."
The UGG for Men Fall 2012 campaign launched in larger-than-life proportions in the heart of Manhattan – materialized in a 225 foot wallscape of Tom Brady.