Love of chocolate booming in India
India emerges as fastest growing market for Western confectionery chocolate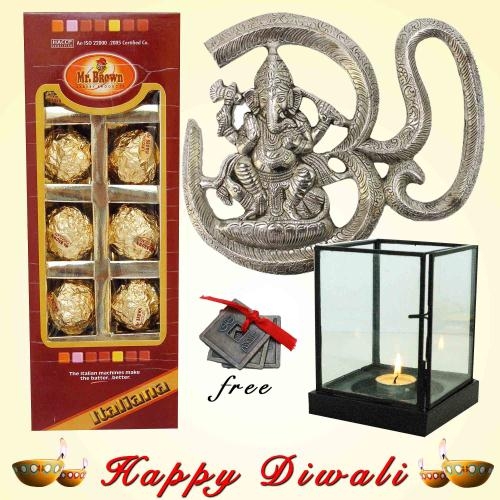 On 13 November, India fetes Hindu holiday Diwali, the festival of lights. For five days, India is celebrating with banquets and feasts that include desserts and chocolate.
Chocolate consumption in India has almost doubled since 2008, with sales of chocolate increasing from $418 million in 2008 to $857 million in 2011, according to a new report by market research group Mintel, which highlighted the fact that chocolate volume has grown strongly too in the past few years, to reach 88 thousand tonnes in 2011 – up from 50 thousand tonnes in 2008. This equates to a per capita consumption of 70 grams in 2011 – up from 40 grams in 2008.
While domestic consumption in India is currently low if compared with other more mature chocolate markets, such as Germany at 8 Kg per head, or the United Kingdom and France at 6 Kg respectively, there is huge potential for the Indian chocolate market to grow even further.
The chocolate confectionery industry has been quick to respond to this untapped market opportunity. Looking at new product launches in India, Premiumisation as a claim has seen a 100% growth over last three years, from 4% of launches in 2008 to 6% in 2011.
"Consumers are trading up to luxury and premium chocolate, which has given an opportunity to international brands to enter the Indian market and increase their penetration by creating an affordable Premium space for the aspirers. Many Indian consumers consider chocolate assortment boxes to be premium and to be more hygienic and longer-lasting than traditional Indian sweets. This mindset has contributed to increased sales as the popularity of seasonal gifting of chocolate, particularly during Diwali, has grown in recent years." explained Deepa Dsouza, Trend and Innovation Consultant – India at Mintel.
While the Indian chocolate confectionery industry is thriving, more mature chocolate markets across Europe are experiencing a slowdown. For example, in Germany volume consumption declined from 770 thousand tonnes in 2008 to 700 thousand tonnes in 2011, and in the UK it fell from 362 thousand tonnes in 2008 to 350 thousand tonnes in 2011.
Other key markets for the chocolate confectionery industry posted steady but slow growth, as for example in Italy where the market grew from 98 thousand tonnes in 2008 to 104 thousand tonnes in 2011.