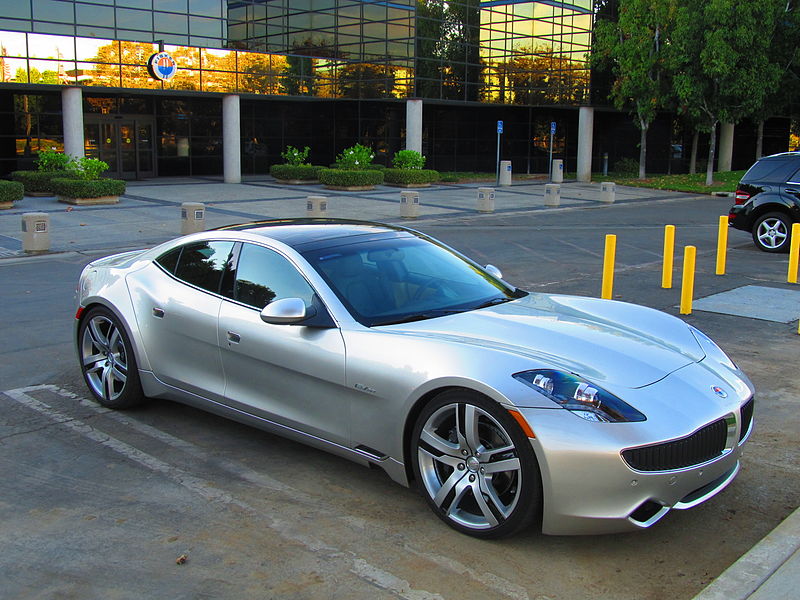 Fisker Automotive lost more than $30 million worth of luxury cars when a shipment of Karma plug-in hybrids was flooded during Superstorm Sandy, according to Automotive News top story from the current issue.
More than 300 Karma cars, which each start around $100,000, were destroyed at a New Jersey port during the storm, said Fisker spokesman Roger Ormisher.
The cars were insured and Fisker expects "no impact from a business or a financial point of view," he said, adding that Fisker does not expect any problems with meeting U.S. demand. The 300 Karma plug-in hybrids were among the more than 10,000 vehicles damaged during the storm at Port Newark, Ormisher said, citing details he received from port officials.
According to bloomberg, Toyota Motor, Chrysler Group, Nissan Motor, Honda Motor and their dealers plan to scrap more than 15,000 new vehicles damaged by Hurricane Sandy.
Nissan alone estimates more than 6,000 Nissan and luxury Infiniti brand cars and light trucks are "un-saleable" because of the storm, said Travis Parman, a company spokesman, quoted by autonews.
Including used autos and those of individual owners, as many as 200,000 light vehicles may have to be replaced, said Larry Dixon, senior analyst for the National Automobile Dealers Association.
Sandy, the biggest Atlantic storm in U.S. history, raked with winds of as much as 100 miles an hour and led to at least 100 deaths. The storm's surge of more than 13 feet inundated transit tunnels and underground utilities, destroyed homes and eroded natural barriers such as beaches after it struck Oct. 29.
New estimates out on Novermber 6th indicate the number of vehicles flooded and destroyed by Hurricane Sandy may greatly exceed the 640,000 units destroyed by Hurricane Katrina. If these predictions are true, Hurricane Sandy would be the single-largest disaster to ever impact the country's vehicles.