Made in printed calfskin, this bag features buckle-adjustable handles, clean yet feminine lines and a functionally pure design.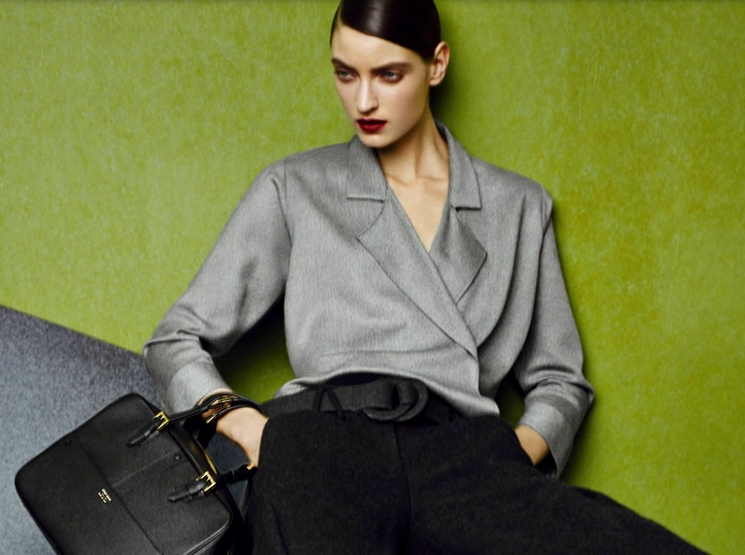 The Fall is the season of a whole new wave of re-interpreted fashion bags. Giorgio Armani's Borgonuovo signature line of luxury bags, first launched last year refreshes its offering through a selection of new hues and textures.
The collection is a tribute to the city of Milan, the Italian craftsmanship and a homage to the designer's close ties with the fashion city. The iconic family of bags is re-interpreted for the new season, mixing contrasting prints and bold tones and adding new versions such as the shopper, in different variations, and bowler case, to the existing satchel and statement handbag.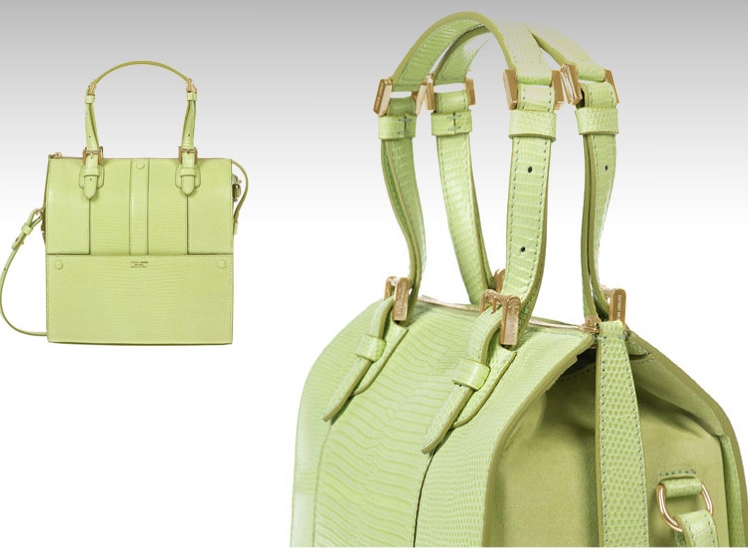 Like a handmade jacket, the iconic Giorgio Armani Borgonuovo Bag brings with it Armani's famous savoir style and signature tailoring expertise. With its clean yet feminine line, the handles adjusted by buckles and an idea of functional purity, the bag lends itself to different interpretations each season due to the use of colours and materials, making it a timeless style accesssory.
Angelina Jolie and Amber Le Bon were recently seen with a Borgonuovo of their own in hand.