The Japanese "ryokan" concept was recontextualized for the city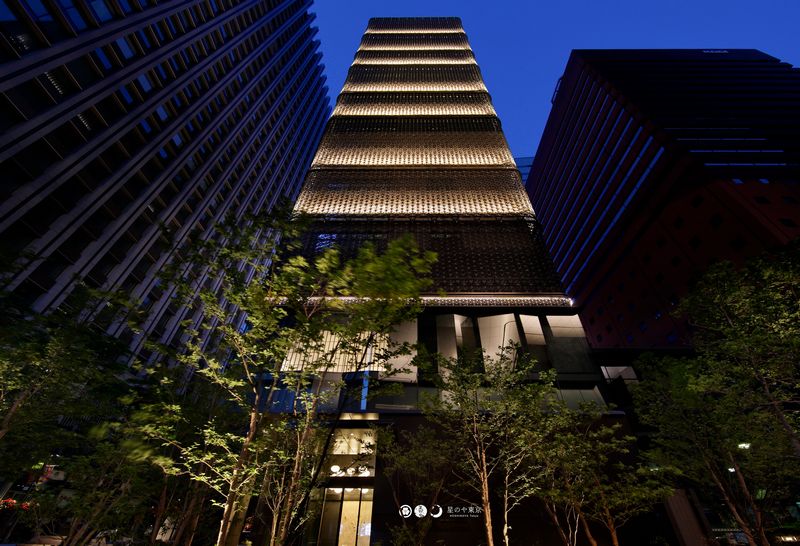 Staying in a "ryokan" is one of the most popular experiences for tourists to enjoy the authentic Japan. A ryokan is a traditional Japanese style inn where you can relax in a tatami-floored room with hot spring baths and seasonal cuisine. Ryokans, however, are hard to find in large cities and are more typically located in scenic areas such as in the mountains or by the ocean. To have everything that you want to feel in the true Japan without leaving Tokyo. This is the experience promised by Hoshinoya Tokyo.
It is situated in Otemachi, the economic center of Japan, surrounded by financial and media giants. Hoshinoya Tokyo is uniquely created as a "Japanese Ryokan" reminiscent of a "Tower." Like a traditional ryokan, soft tatami matting is used not only in the rooms but also throughout the corridors and common spaces for ultimate relaxation.
Also, every ryokan has an ochanoma—a lounge that serves as an exclusive living and dining room for guests staying there. This is HOSHINOYA's unique take on the room. It contains a library and is furnished with desks and sofas; but its main role is to provide access to the best flavors and aromas that Japan has to offer at any time of the year. Teas, sakes, specialty coffees, and snacks are brought in from all over the country to enhance the season, as well as the time of day.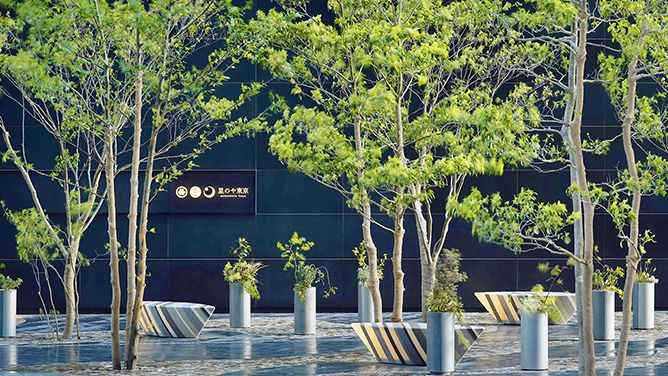 Building a ryokan right in the middle of Tokyo was an ambitious project, but it was important that such scale did not overwhelmed the Hoshinoya ethos. Rie Azuma, President of Azuma Architect & Associates, therefore, started with the most basic concepts associated with ryokan. Upon arrival at a traditional ryokan, a guest first removes their shoes, and is then led to their room. Although simple in nature, this process is significant. It is both an invitation for the guest to treat the entire building as if it were their home, as well as a confirmation of the inn's exclusivity—one cannot enter the premises uninvited. Believing this to be a valuable cultural experience, Azuma used this as a basis for her entire interior design concept. She started by making sure every walkable surface, including corridors, was layered with soft tatami matting; unlike the typical ryokan, there are no wooden floors. She then outfitted the rooms and public areas with furnishings that encourage a floor-level style of relaxation as is traditional in Japan.
Hoshino Resorts opened its first hot spring resort in 1914. Rebranded by Yoshiharu Hoshino in 1995 as Hoshino Resorts, it has expanded across Japan with local culture and tradition focus. Hoshino Resorts has developed three separate hospitality brands, HOSHINOYA, KAI and RISONARE. Now it operates 35 properties around Japan.
The landscape design is signed by Hiroki Hasegawa, President of Studio On Site. Hasegawa designed the resort's landscaping in collaboration with Mitsubishi Jisho Sekkei. Unlike the sprawling, secluded premises of other HOSHINOYA resorts, HOSHINOYA Tokyo is a singular building that shares a public urban landscape with other high-rises. Hasegawa sought to ensure that the area immediately around the building clearly announced itself as an extension of the premises, while also contributing something new to the local landscape. Hasegawa built an inviting garden-like space that contrasts greatly with the buildings that tower all around.