Textron Aviation debuts Cessna Denali.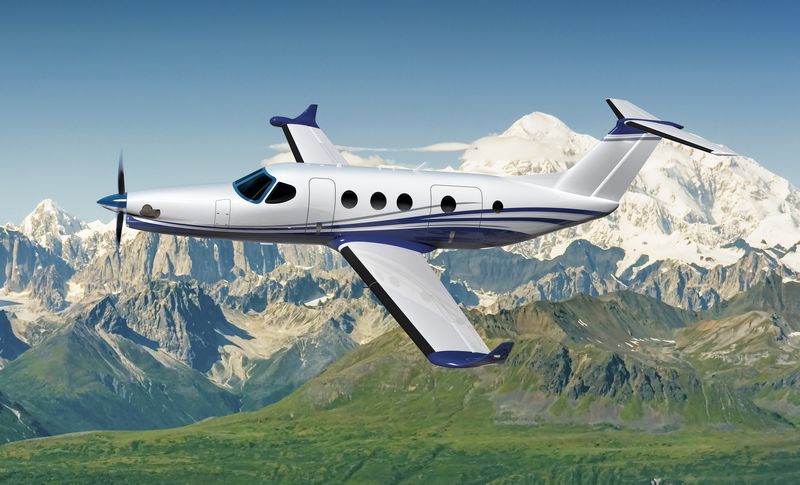 Textron Aviation unveiled the Cessna Denali, the single engine turboprop announced as as a future leader in the high-performance single engine turboprop market. A mockup of the aircraft's cabin alongside a mockup of GE Aviation's all new advanced turboprop engine were presented at Textron Aviation's chalet during the Experimental Aircraft Association (EAA) AirVenture Oshkosh.
Engineered to achieve cruise speeds of 285 knots and full fuel payload of 1,100 pounds, the Denali will have a range of 1,600 nautical miles at high speed cruise with one pilot and four passengers and will be able to fly from Los Angeles to Chicago, New York to Miami, or London to Moscow. The cessna Denali's flat floor cabin is designed to be the largest in its segment and will offer the versatility to easily convert between passenger and cargo configurations.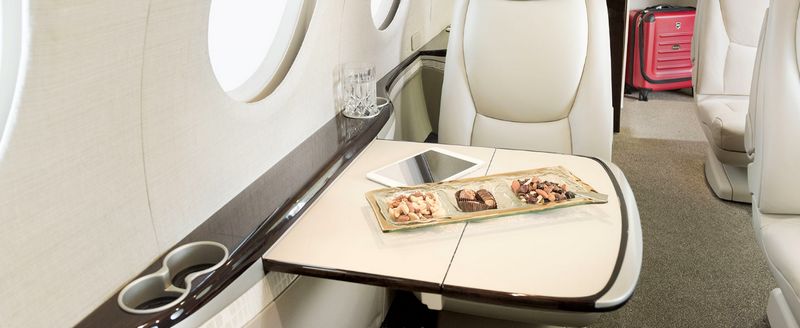 "The Cessna Denali will enter the market as the superior aircraft in its segment," said Kriya Shortt, senior vice president, Sales and Marketing, Textron Aviation. "The Denali is already garnering interest and commitments because of its winning combination of features, including class-leading performance and ownership costs, as well as the widest and most comfortable cabin in its segment, all backed by an unrivaled global factory-direct service network."
The Cessna Denali name captures the rugged, yet refined qualities of the high-performance single engine turboprop aircraft. The program is targeted to achieve first flight in 2018 and letters of intent are being accepted.
"The Denali will balance great handling characteristics with the enhanced capability of a high performance turboprop, making it a great step up airplane for piston owners who are ready for more performance," said Shortt.
The Denali will be powered by GE's new advanced turboprop engine. The FADEC-equipped, 1,240 shaft horse power (SHP)-rated turboprop engine will ease pilot workload with its single-lever power and propeller control. The airplane will be equipped with McCauley's new 105-inch diameter composite, 5-blade, constant speed propeller, which is full feathering with reversible pitch and ice protection. The engine is designed to provide an initial 4,000 hour time between overhaul and offer class-leading performance retention for an outstanding hot/high capability.
The Denali will feature the Garmin G3000 intuitive touchscreen avionics suite and will include high-resolution multifunction displays and split-screen capability. The G3000 flight deck will include weather radar, advanced Terrain Awareness Warning Systems (TAWS), and automatic dependent surveillance-broadcast (ADS-B) capabilities, which will make it compliant with a significant aspect of future Next Generation air traffic control requirements.