Experiences marketplace IfOnly unveiled a new bucket list experience: "Meet Pope Francis at the Vatican."
IfOnly, the leader in one-of-a-kind experiences that benefit charitable causes, and Killerspin, the world's only luxury table tennis experience brand, has partnered to create an exclusive package offering the opportunity to meet Pope Francis at the Vatican as part of the World UnPlugNPlay Festival August 29 -31st, a celebration to encourage people to play table tennis with loved ones and unplug from electronic devices for 15 minutes a day.
In addition to a meeting with His Holiness, the IfOnly/Killerspin Package includes table tennis tournaments, several exclusive gatherings including the Connect21 Ping Pong cocktail reception, gala dinner and panel with thought leaders discussing "digitization and humanity." In addition, the excursion includes private VIP tours of the Vatican, Sistine Chapel and Palazzo Colonna, a two-night stay at a luxurious Sardinian resort and a host of limited edition memorabilia and products from Killerspin.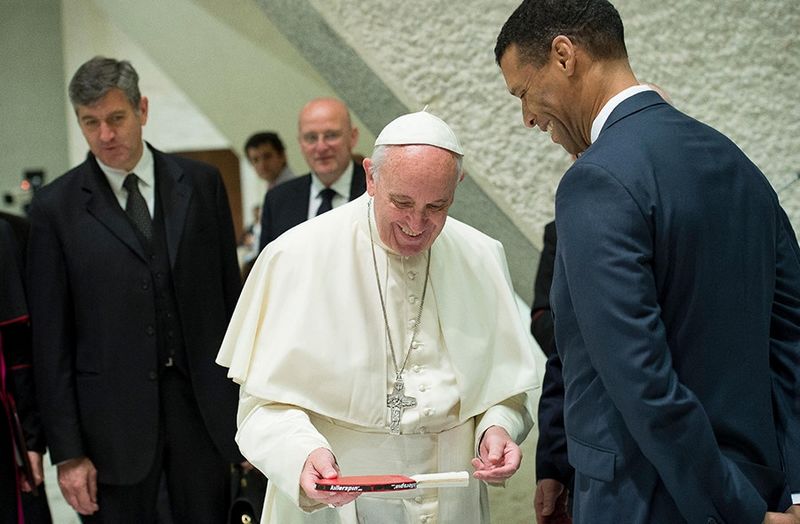 Two packages are offered and start at $15,000. In keeping with Pope Francis' lifelong dedication to public welfare, this experience will benefit Best Buddies, a nonprofit dedicated to providing opportunities for people with intellectual and developmental disabilities.
UnPlugNPlay Day on August 29, 2016 was created by Killerspin in partnership with the Italian Table Tennis Federation to encourage family and friends to put away their computers and mobile phones – unplug in order to have fun, and connect with those they love and who need their love. The event will launch in Vatican City attended by the Pope, along with a series of other grassroots events in major cities around the world.
According to Killerspin CEO Robert Blackwell Jr., the idea behind UnPlugNPlay grew out of a conversation he had with Pope Francis earlier this year about the growing alienation of humanity caused by an increasingly digitized society. As he explains, "The Pope and I spoke about how technology is changing the way we communicate, to the detriment of our relationships with others and our health. For at least this one day, we hope people will put away their devices in order to have fun, and connect with those they love."