Hirsch Bedner Associates (HBA) completes Ultima Residences with Sun Hung Properties in Hong Kong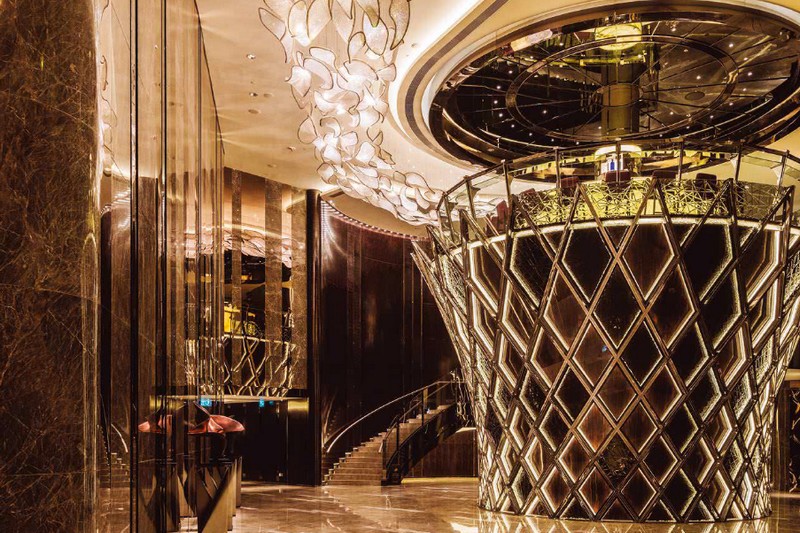 Hirsch Bedner Associates (HBA), the world's leading hospitality interior design firm, has completed the design of Ultima, one of the most highly-anticipated luxury residential projects located in the heart of Ho Man Tin, minutes from Victoria Harbour, Hong Kong. HBA designers drew design inspiration from the project's sought-after location, overlooking the luxury yachts sailing across the glittering waters of the harbour.
Behind the elegant exterior, the stately public spaces feature 520 apartments, seven houses, and one clubhouse. To cater to the high- net-worth buyers, facilities include a basketball/ badminton court, gym, spa, outdoor and indoor swimming pool for an overall wellness experience along with a bar, lounge, dining rooms and billiard and mahjong rooms for entertainment. Ultima serves as the flagship residential development of Sun Hung Kai Properties, nestled in the cultivated area of Ho Man Tin, Hong Kong.
"The lines and curves of the extravagant yachts sailing across the Harbour dictated the design for these premium residences, which offer residents unparalleled views and luxury in Ho Man Tin," said HBA Partner Mathew Lui. "HBA further explored this concept through the selection and use of rich materials and intricate details that created a lavish and timeless design that is as sophisticated and fascinating as those who will reside in spaces."
Through HBA's design, Ultima couples privacy and innovations of a stately home with the exclusive services expected from a world standard luxury residential development. Units feature unmatched harbor and greenery views, as well as professional facilities management that are on par with five-star hotel accommodations. The interior design applied throughout the development by the HBA team is highly detailed and meticulously planned, resulting in a truly opulent, bespoke project.
To capture the imagination of the most illustrious buyers, HBA developed a showcase feature in the clubhouse – the Crown bar – with a high-detailed façade using repetitive patters, layering of various materials and architectural lighting that towers within the center of the clubhouse. An elegant bar sits atop the structure providing an intimate gathering space for residents.